The doors of Exeter Cathedral will be thrown open to all visitors once more at 9.30am on Monday 17 May.
Covid restrictions will be in place to ensure everyone's safety but, essentially, its back to business as usual for the Cathedral, its teams and visitors.
As The Very Revd Jonathan Greener, Dean of Exeter, explains: "Everyone here will breathe a huge sigh of relief when we greet our visitors on Monday. This is a building that thrives on welcoming everyone – worshippers, heritage and music fans, tourists and coffee drinkers alike. Our teams have been holding their breath for the moment we can resume business as normal and anyone who comes to the Cathedral in the coming days will find an exceptionally warm welcome!"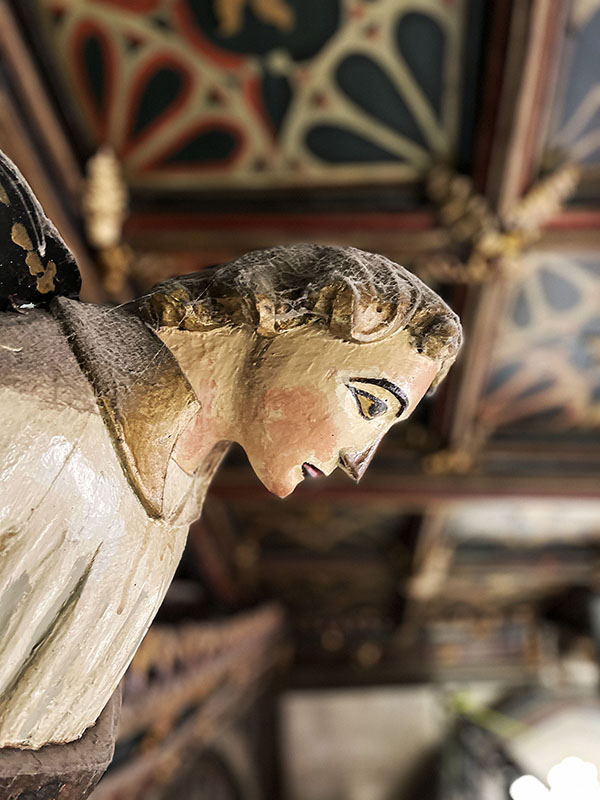 Scaffolding in Exeter Cathedral's medieval Chapter House has provided a rare opportunity to take a close look at its intricately carved and decorated ceiling.
While the Cathedral has been closed, work on the building has continued apace. Conservation work and general improvements are ongoing in the medieval Chapter House, archaeological investigations have taken place beneath the Cathedral's east end floor, and the North Porch entrance is being regilded. Monument repairs, stained glass conservation and specialist cleaning projects are also being completed.
"We're extremely grateful to the organisations and individuals who have helped to fund this work, and to the dedicated teams who have worked so hard to get things ship shape in time for the easing of lockdown restrictions" adds the Cathedral's Clerk of Works, Chris Sampson.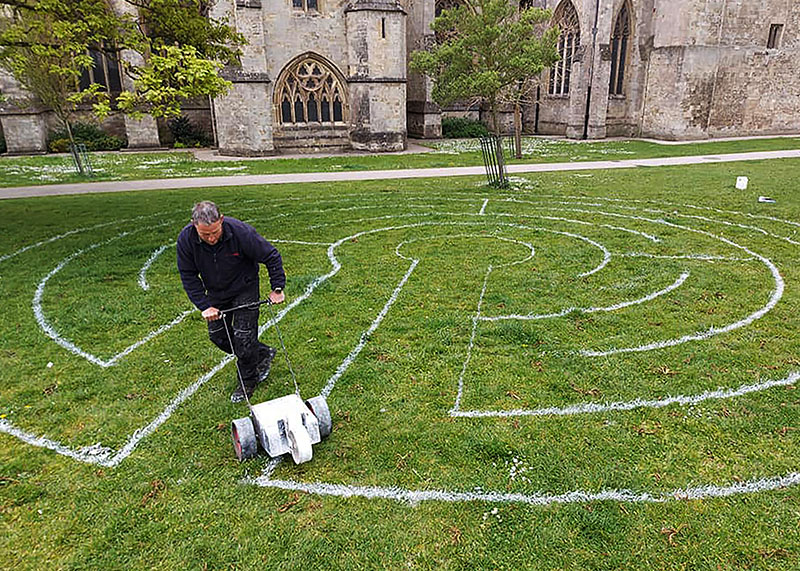 A new labyrinth is taking shape on Exeter's Cathedral Green .
The Cathedral Green has seen some changes too. A labyrinth has taken shape on the lawn and an eye-catching electric van will be seen outside the Cathedral's West Front entrance. Ten Fifty is a new, low-carbon mobile café, soon to rove across the county, taking its locally produced and ethically sourced refreshments to communities across Devon.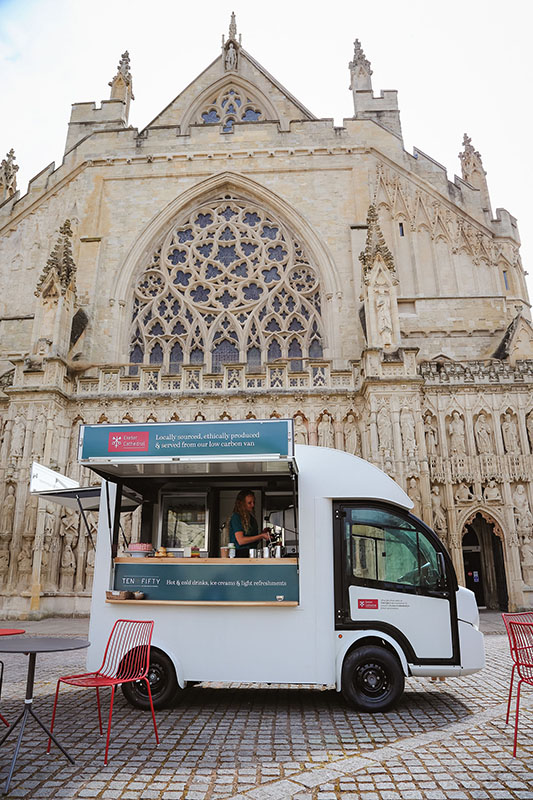 Exeter Cathedral's new all-electric mobile café, Ten Fifty, officially opens on Monday.
Exeter Cathedral will be open from 9.30am on Monday to Saturday and from 11.30am on Sundays (last admissions at 4.30pm and 3.00pm respectively). Pre-booking is not essential but anyone wishing to guarantee an entrance time can do so on the Cathedral's Eventbrite online booking page. Guided tours will begin again in June.
Admission for sightseeing at the Cathedral costs £5 per adult, with no charge for children under 18. Access for worship, private prayer or reflection is free of charge, and anyone living within postcodes EX1- EX4 can apply for a free pass.