Exeter Cathedral. Your Cathedral. 
If you live in Devon, Exeter Cathedral is Your Cathedral. We provide resources for church leaders, parishes and communities across the county. There's creative worship, inspiring theology talks and regular prayer for the parishes of the Diocese of Exeter. We also bring our music to schools and churches, welcome group visits to the Cathedral, and much more.
Spiritual, theological & pastoral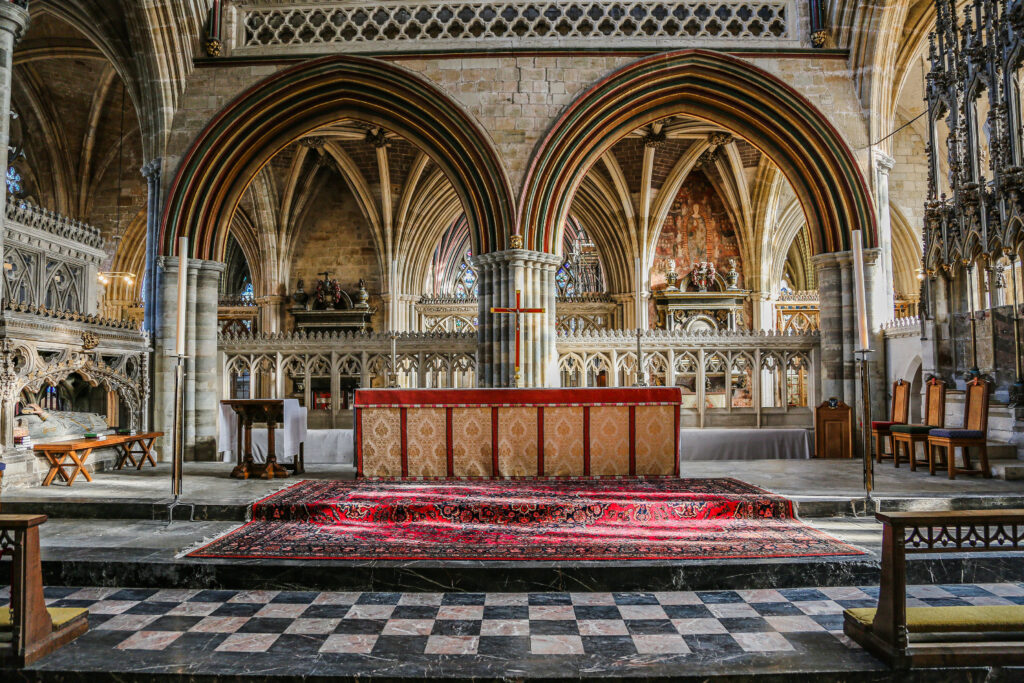 Holy Ground
Pope Frances said of the pandemic: "We can come out better or worse but we cannot come out the same." A crisis brings the grace of interruption. Holy Ground has traditionally been a monthly gathering, offering space for creative, alternative and experimental worship in the Anglican tradition to refresh and nourish the soul. Details about upcoming Holy Ground events can be found on the What's On page.
If you have any thoughts on how Holy Ground might be developed in the future or if you have particular skills you'd like to offer to the team please contact Revd. Canon Deborah Parsons.
Join us in prayer
Each day we pray for all the parishes and benefices of the Diocese of Exeter following the Exeter Diocese prayer diary. Amongst other things you can join us on Zoom for Prayer. Log in at 9am, Monday to Friday using the details below:
Zoom Meeting ID: 99638985011
Passcode: 1F0puR
Space for Reflection
Light a candle, find some space and enjoy the tranquility of our nave and chapels. Admission to Exeter Cathedral is always free of charge to those visiting for personal prayer or reflection.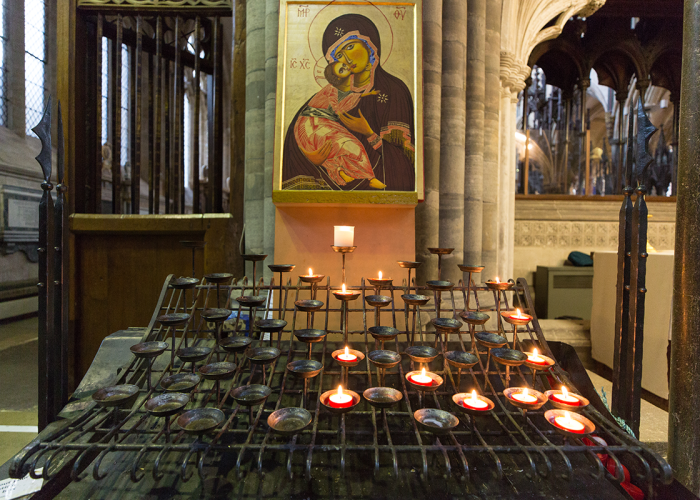 Inspiring Lectures
Exeter Cathedral regularly hosts lectures from the Canons Theologian, designed to stimulate your thinking Top theologians tackle contemporary issues and root us in theology.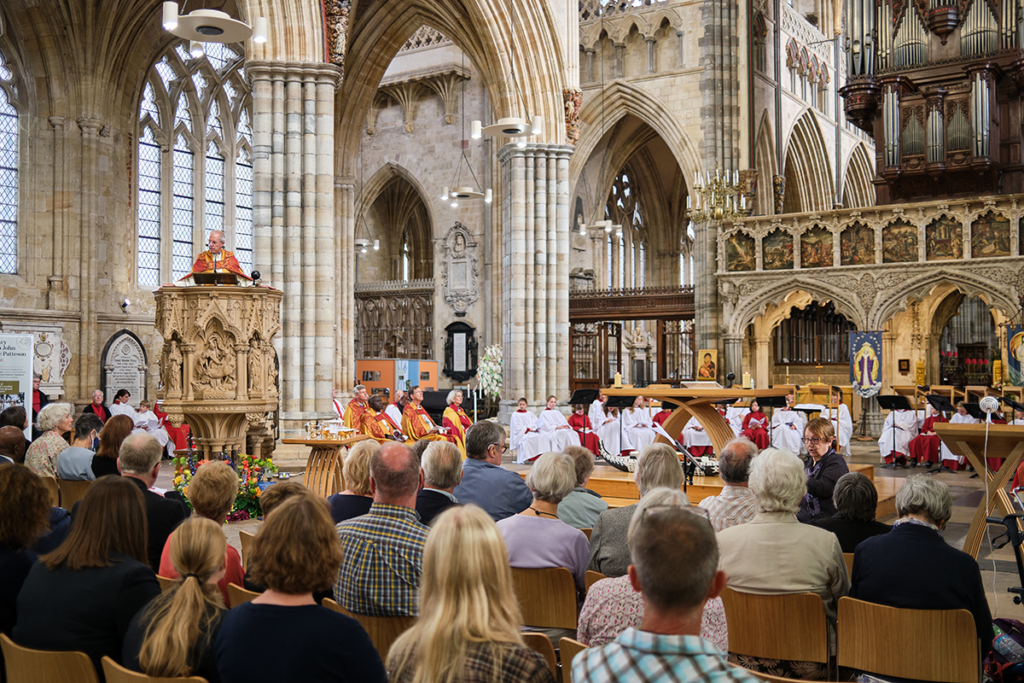 Join us for Daily Worship
A cycle of worship and prayer throughout the year underpins the life of Exeter Cathedral. Daily services begin with the simple said office of Morning Prayer and often close with Choral Evensong sung by the Cathedral Choir. The Cathedral is home to several Sunday congregations and holds special services at Advent and Christmas, Lent, Holy Week and Easter and at other times throughout the year.
Morning Prayer and the Eucharist take place in the Lady Chapel, at which we pray for the parishes, mission communities and chaplaincies of the Diocese. The worshipping day usually closes at 5.30pm with Choral Evensong sung by our choir or, in the holidays, a visiting choir.  If you would like to bring your church choir to sing during the choir holidays, please contact our Assistant Director of Music, Michael Stephens-Jones.
Bringing Cathedral music to schools across Devon
In partnership with the Devon County Music Hub, the Cathedral's musicians and choristers work with 3 or 4 schools in the Diocese each term, singing with them and inviting them back to a termly concert. On Saturday mornings, the Devon County Junior Choir (DCJC), rehearses in Exeter Cathedral School, and performs regularly in the Cathedral and around the County. For information about the Outreach Programme and DCJC, please contact our Singing Development Lead, Andrew Downton.
Special service coming up?
The Cathedral Choir would love to go to you and help you celebrate. Please contact Timothy Noon, Director of Music, for more details.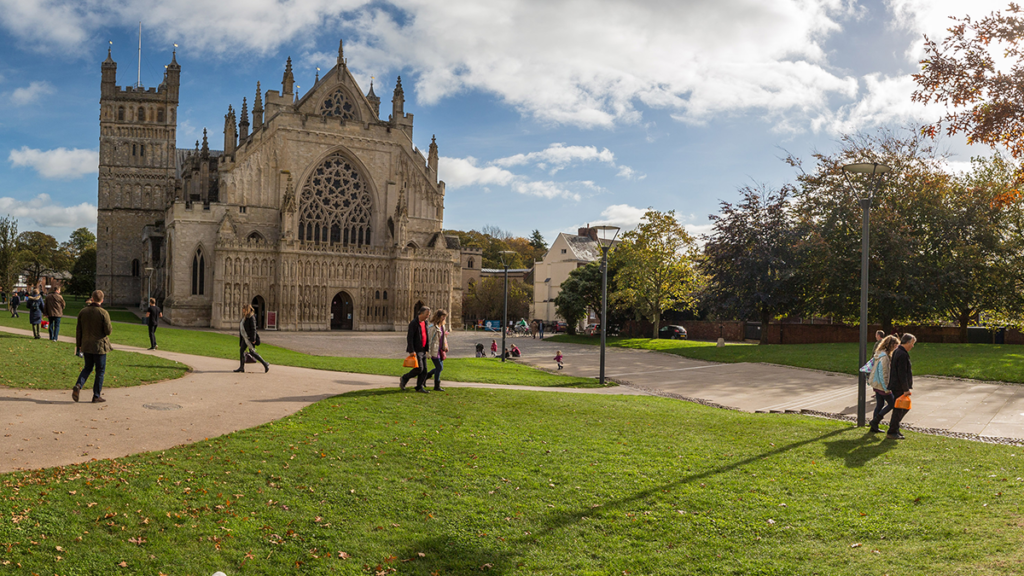 Spend time together
A place to bring your parishes, deanery, or other group to help you build community. Spend time together here in an enjoyable, prayerful and learning atmosphere. We welcome all ages and offer a special children's programme of craft and discovery.
A hosted visit
We'd be delighted to host a visit for your parish which might include a themed guided tour, refreshments and Evensong with the Choir. We're happy to work with you to create a programme to suit your visit.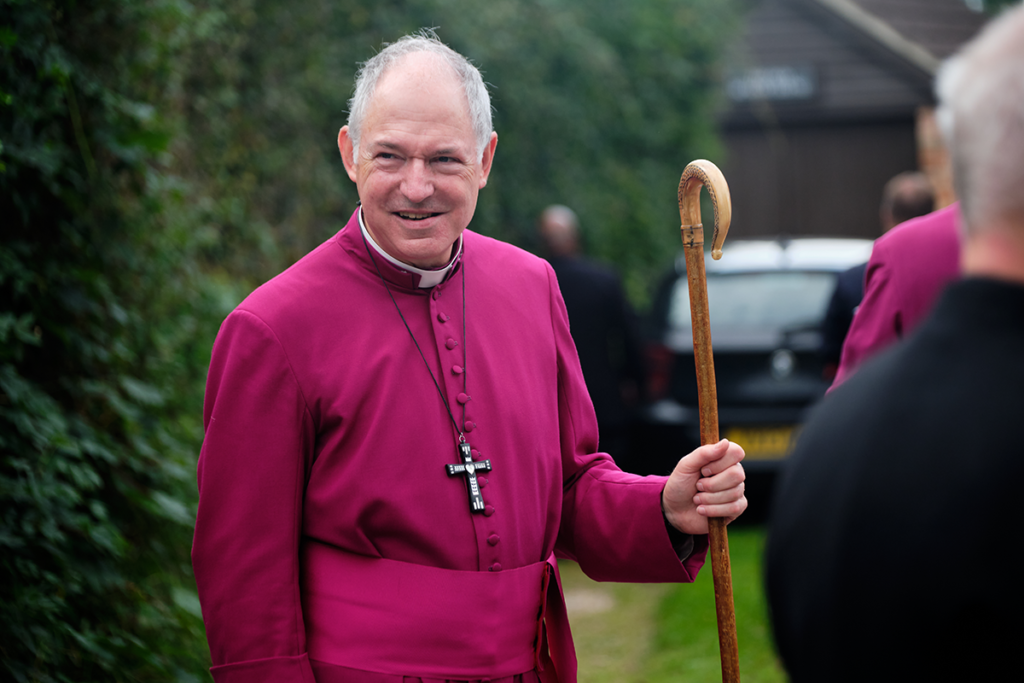 Make a community pilgrimage to the Cathedral
Make a pilgrimage to mark a special time in your church or community's year. A warm welcome at the Cathedral is guaranteed on arrival, including refreshments and space to pray.
Residents' Card
The Exeter Cathedral Resident's Card gives you unlimited free entry to Exeter Cathedral during normal visitor hours. It's available to anyone living within the EX1-EX4 postcode area.
Get involved
Whether you live in Devon, or just regularly visit the area, Exeter Cathedral is Your Cathedral. We would love to get to know you better through one of our many community groups and activities.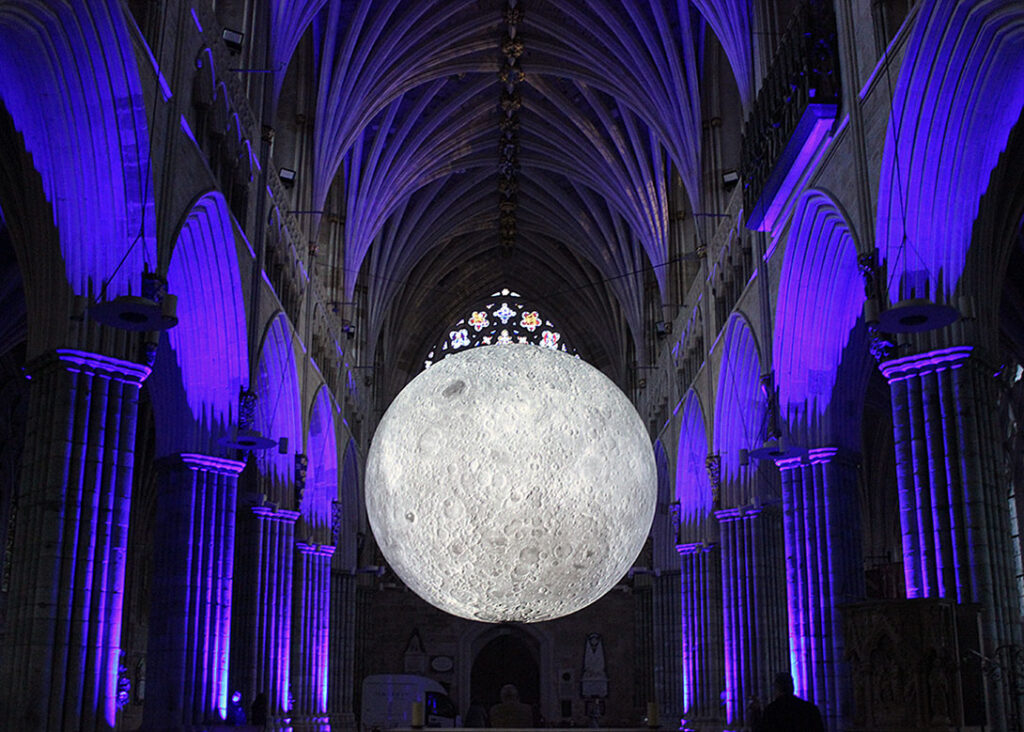 Something for Everyone
Discover a vibrant calendar of world-class events, performances and exhibitions all in the heart of Devon. You'll find a diverse range of music – from Aled Jones, to chamber music by the Albion Quartet, and folk from Jethro Tull. There are also immersive  installations from intenationally- renowned artists, and fun evenings out including silent discos and, of course, the famous Exeter Cathedral Christmas Market.
Learning tours & activities
Our dedicated Education team offers a range of engaging and entertaining tours, workshops, trails and booklets for educational visits, as well as hosting debates and special services.
Library & Archives
Exeter Cathedral is home to a vast collection of historical treasures, all with fascinating stories to tell. The Library and Archives house many thousands of books, documents, and artefacts dating from the 10th to 21st centuries. Make an appointment and see these amazing treasures for yourself.
Locally sourced, ethically produced and served from our low carbon van.
Ten Fifty. Artisan drinks & light refreshments on Cathedral Green.
Tucked away inside our glorious Cathedral, The Cathedral Shop is Exeter's best kept secret for a unique collection of gifts, prints, jewellery, books and much more.
Free admission to visit The Cathedral Shop, or shop online.