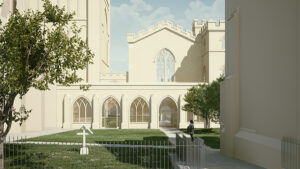 Exeter is home to one of the world's great cathedrals – the spiritual and social heart of Devon for nearly 1000 years. And alongside glorious architecture, we hold a fantastic collection of archives, books and treasures with stories waiting to be shared. This precious place and its contents are part of the heritage of everyone in Devon. We need to make a major investment to upgrade the building and its infrastructure for the 21st century, and to attract many new people through our doors so that they will better understand and appreciate this fabulous place.
We are delighted that our Development project has received a major grant from the National Lottery Heritage Fund, but we all need to do our bit to raise match funding and deliver this exciting new vision for Exeter Cathedral.
Stage 1 of the project is to build a new Cloister Gallery, connecting the Cathedral and its buildings in the Cathedral garden. There was a cloister here a long time ago, taken down during the Civil War, and we need it back. The new Cloister Gallery will join up buildings that don't currently work in harmony, it will provide a gathering place for exhibitions and interval drinks, and in conjunction with our newly restored medieval Chapter House, it will offer what must be the most beautiful meeting space in Devon. This new Cloister Gallery will be built on the footprint of the earlier cloister, and is only the second major building project here in the past 500 years.
We would love you to support for our Development project and you can do so by adopting one of the stones in the cloister. All donors will be recorded in our special Donors' Memorial Book, and there are also specific parts of the cloister which you may wish to sponsor. If you would like to discuss your gift, or split a gift over a number of years, please contact Jill Taylor and she will be in touch by telephone.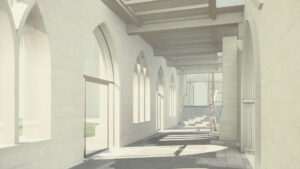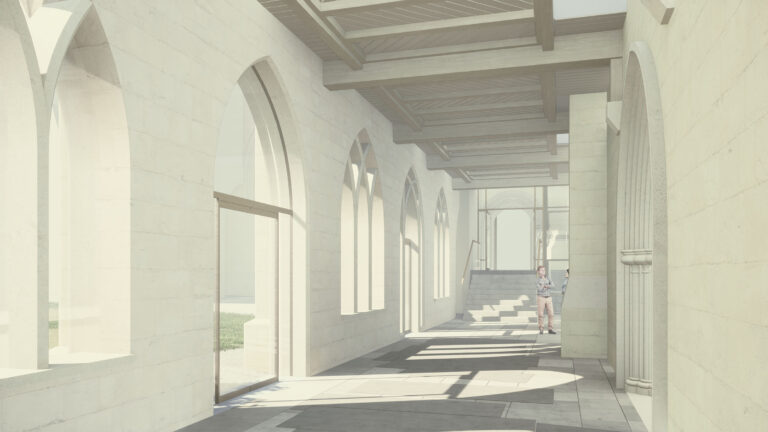 We appreciate different people have different resources at their disposal, but hope very much that you will be able to help us as generously as possible. Any donation will make a massive difference and all will be recorded in the book, whatever the amount.
If you would like to contribute to the appeal by Adopting a Stone to help to build the new Cloister Gallery the options include:
A block of Cloister Gallery stone for a gift of £100
A large Cloister Gallery stone for a gift of £200
A floor stone for a gift of £500
A large floor stone for a gift of £1,000
A window sill for a gift of £5,000
A window section for a gift of £10,000
A whole window for a gift of £25,000
A doorway for a gift of £50,000
In addition to your name in the book, we will be pleased to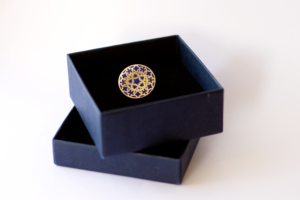 thank you with a certificate. This can record your name, or a person of your choice – as a gift for a birthday or anniversary or in memory of someone special. There is also a special blue lapel badge modelled on the Great West Window for you to wear to show you're one of the first to support the Cathedral's Appeal.
This project begins a new chapter in Exeter's long history. Please consider whether you too can be part of that history, and get in touch. We look forward to hearing from you.