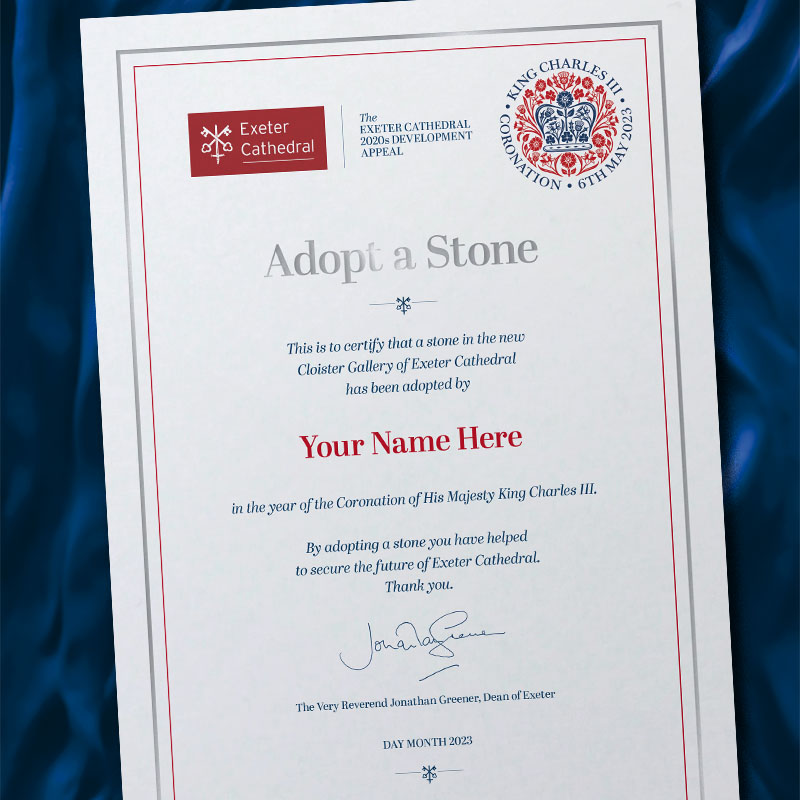 Mark the Coronation with a lasting legacy
at Exeter Cathedral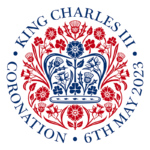 Commemorate the Coronation of His Majesty King Charles III with a lasting legacy in Exeter Cathedral's new Cloister Gallery.
We are delighted to introduce our special Coronation edition Adopt a Stone Certificate. The new, personalised certificate bears the Coronation Emblem, is personally signed by the Dean of Exeter, and is printed on high quality, responsibly-sourced paper. It will be sent to all private donors supporting the development of our new Cloister Gallery, from 6 April until 31 December 2023.
The Cloister Gallery
The new Cloister Gallery will connect Exeter Cathedral with our other buildings in the Cloister Garden, replacing the original medieval cloister which was demolished during the Civil War. It will be built on the original foundations, and follow the same architectural rhythm as its predecessor, creating a welcoming and accessible gathering place for exhibitions and interval drinks. In conjunction with our newly restored medieval Chapter House, the Cloister Gallery will offer one of the most beautiful meeting spaces in Devon. Only the second major building project at Exeter Cathedral in the last 500 years, this a truly historic development designed to last for centuries to come.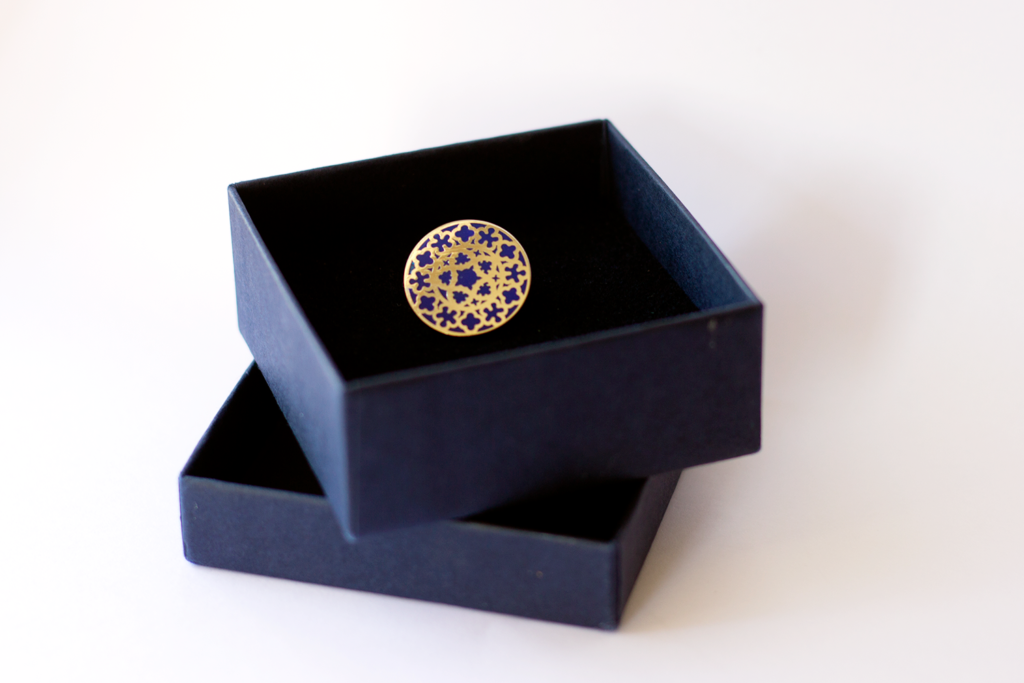 Adopting a stone
By adopting one of the new Cloister Gallery stones you become an important part of this project, and to say thank you, we will send you:
A personalised Adopt a Stone certificate
Our Blue Lapel Donor Badge, modelled on Exeter Cathedral's Great West Window.
We will also record your name in the Exeter Cathedral Donors' Memorial Book
You can adopt a stone for yourself or for a person of your choice – as a gift for a birthday or anniversary, or in memory of someone special.
You can sponsor specific parts of the new building on request. Below are some example options and minimum donations:
• A block of Cloister Gallery stone from £100
• A large Cloister Gallery stone from £200
• A floor stone from £500
• A large floor stone from £1,000
• A window sill from £5,000
• A window section from £10,000
• A whole window from £25,000
• A doorway from £50,000
Please use the links below to download an Adopt a Stone form, or to get in touch with our Director of Development, Jill Taylor. Thank you.