Exhibitions, performances and more.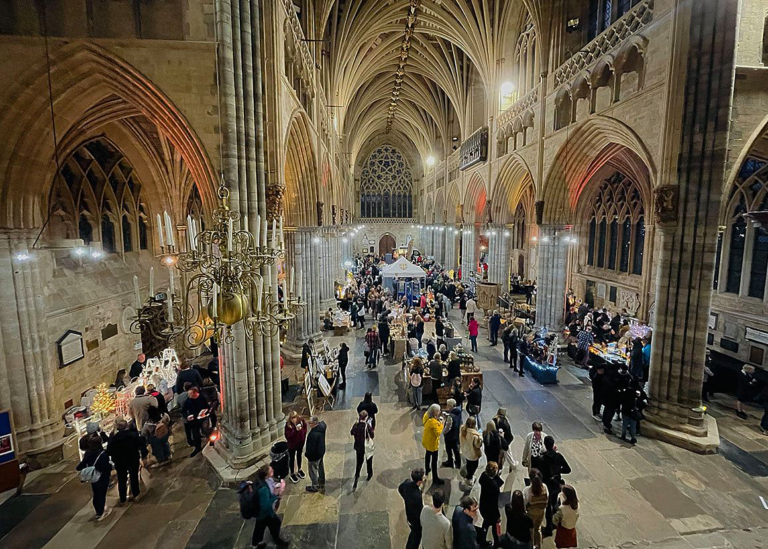 Summer Fair: Applications Now Open
Applications for the Exeter Cathedral Summer Fair (27-28 June 2022) are now open!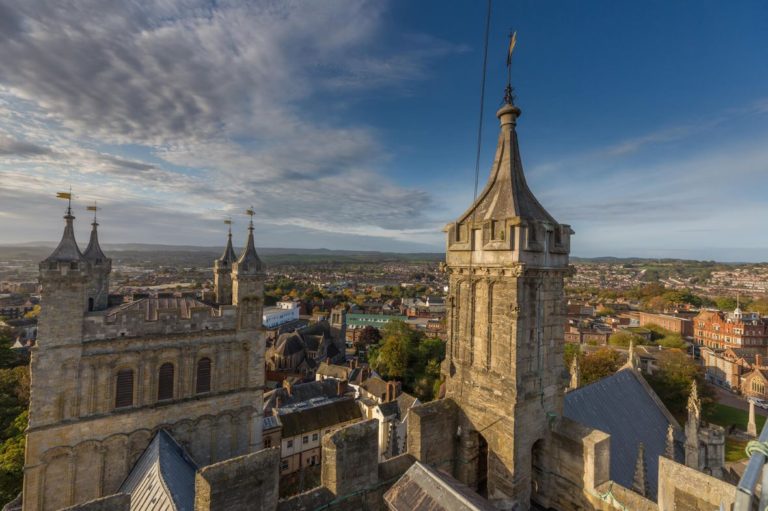 Climb high above the Nave, walking the length of the famous vaulted ceiling before enjoying spectacular views from the North Tower.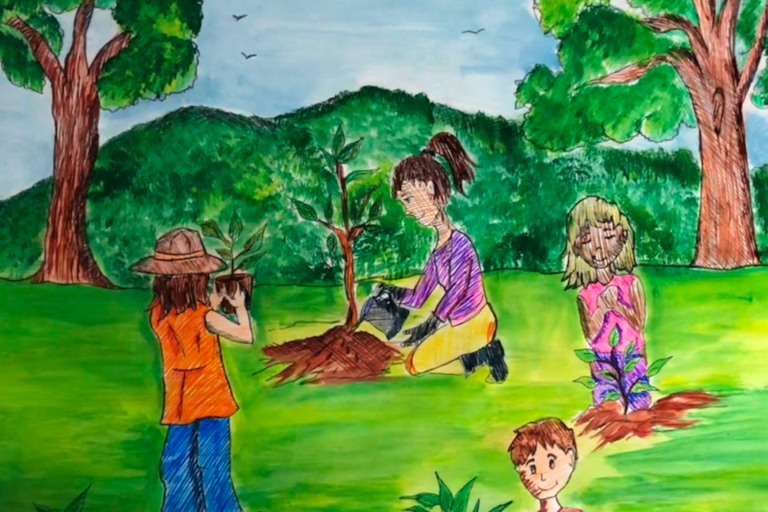 Letters for Creation Display
Submit your entries for the Letters for Creation Christian Aid Art Project! Letters for Creation entries will be put on display in the South Transept of Exeter Cathedral for from 14 May – 4 June 2022.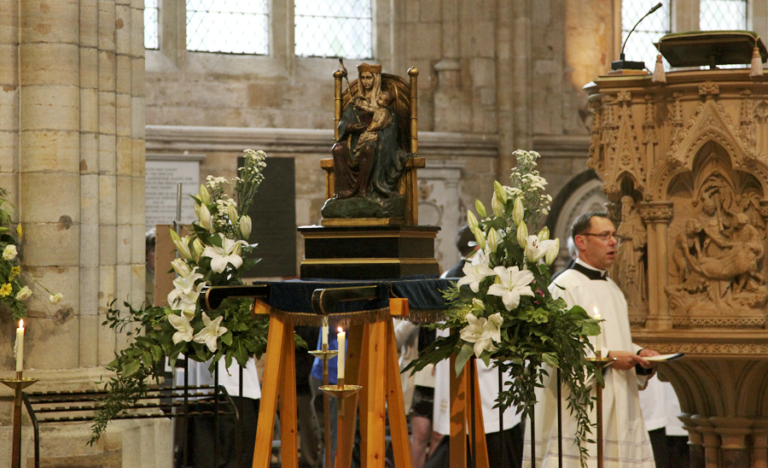 Celebrate the centenary of the restoration of the Shrine and pilgrimage by Fr Hope Patten at the Walsingham Regional Festival at Exeter Cathedral on 21 May.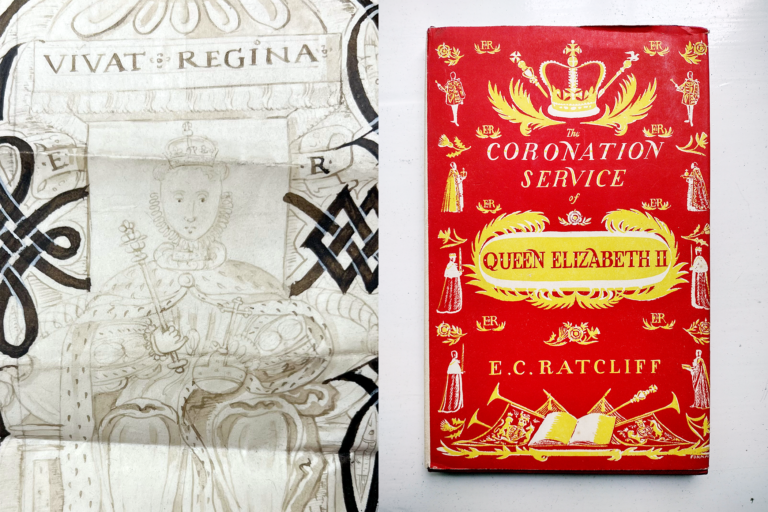 Library & Archives InFocus: Platinum Jubilee: The Queens Elizabeth
Come and celebrate the Queen's Platinum Jubilee at a special pop-up display in the Cathedral.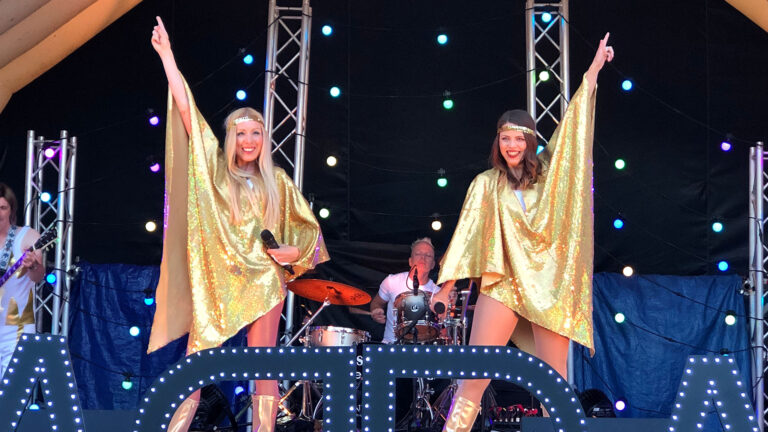 We are very happy to announce that 21st Century ABBA will come to Exeter Cathedral in 2022.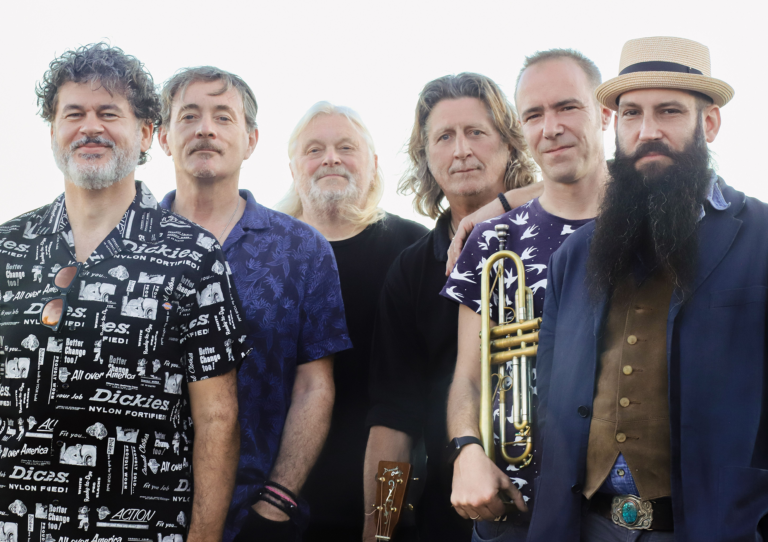 Take six voices, add fiddle, cajon, trumpet, banjo, guitars, bass and mandolin. Season with sun-soaked Latin rhythms then throw in a West Country heartbeat and you have an unmissable collaboration between Folk legends Steve Knightley and Phil Beer and the Madrid based Irish American Roots Quartet, Track Dogs.
Exeter's Jubilee Street Party
To celebrate Her Majesty the Queen's Platinum Jubilee on Thursday 2 June,  a Jubilee Street Party will be taking place on Exeter's High Street.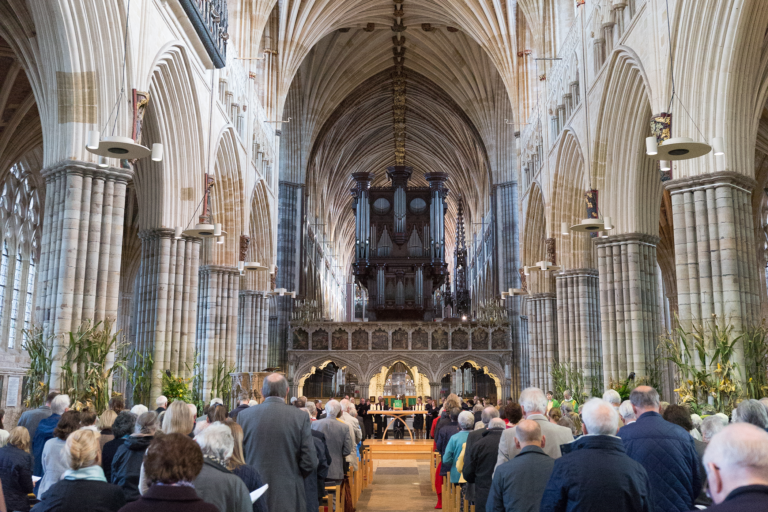 Platinum Jubilee Service & Celebration
A service marking the Platinum Jubilee of Her Majesty Queen Elizabeth II attended by the Lord-Lieutenant of Devon. Following the service drinks will be served in the Bishop's Palace Garden.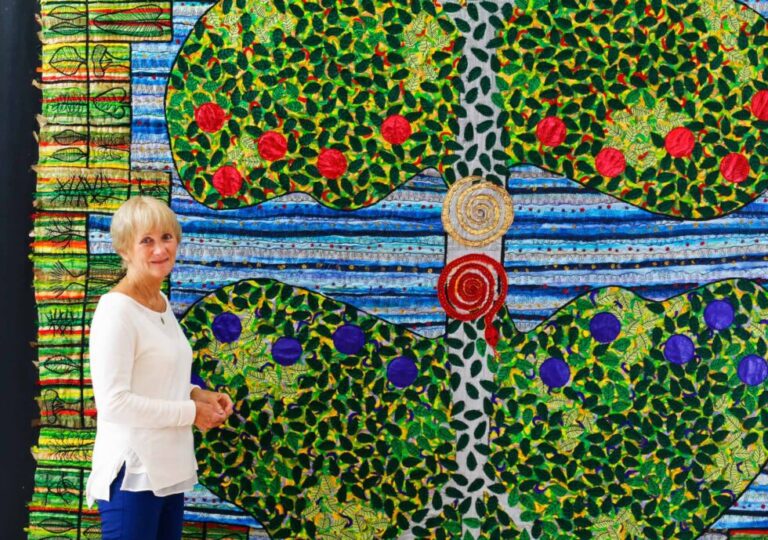 Threads through Creation is a spectacular sequence of twelve huge textile panels. It is an exuberant retelling of the creation story in the book of Genesis, a retelling which many visitors will find both moving and breathtaking.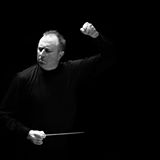 The Amadeus Orchestra return to Exeter Cathedral for their annual summer concert with a sizzling selection of orchestral greats from the 19th and 20th centuries.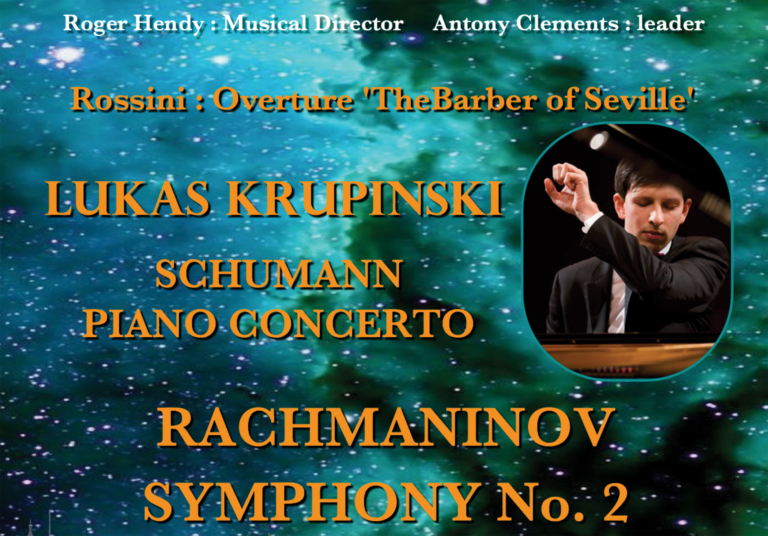 ISCA Ensemble South West Concert
The popular Isca Ensemble under its Musical Director Roger Hendy returns to the Cathedral to present another special full orchestral programme featuring the renowned Polish pianist Lucas Krupinski.