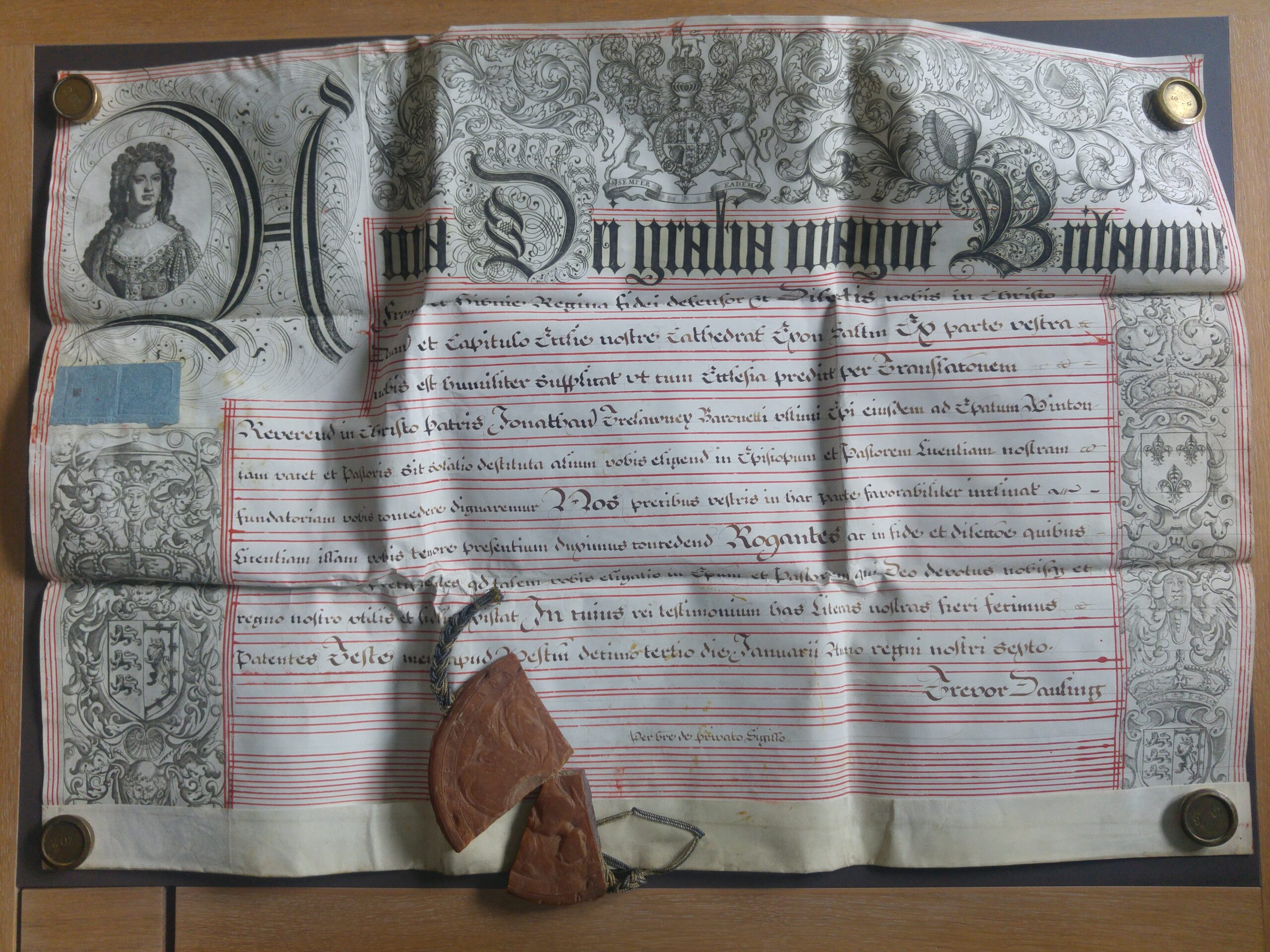 Ellie Jones, Exeter Cathedral's Archivist, has taken another deep dive into the many thousands of books and documents housed in our Library and Archives.
The archives span the 10th to the 21st centuries but this week Ellie escorts us on a journey back in time to Queen Anne's coronation in the 18th century. Her coronation took place at Westminster Abbey on 23 April (St George's Day) 1702. That's 319 years ago.
Queen Anne was in poor health and suffered great pain throughout her life. She was carried to her coronation ceremony in a special sedan chair which allowed her coronation robes to trail behind her.
Often remembered today as a competent politician and a patron of the arts, she was devout in her Christian faith and popular with the people. In her first speech to the English Parliament she said "… I can very sincerely assure you there is not anything you can expect or desire from me which I will not be ready to do for the happiness and prosperity of England".
The document shown above is a congé d'elire (literally meaning 'permission to elect') issued under the Great Seal of Queen Anne on 13 January 1707. It is a royal licence, granting the Dean & Chapter permission to elect a new Bishop following Anne's controversial appointment of Bishop Trelawney to the See of Winchester.
Anne's portrait can be seen inside the A of Anna on the top line, and in the remains of the seal.