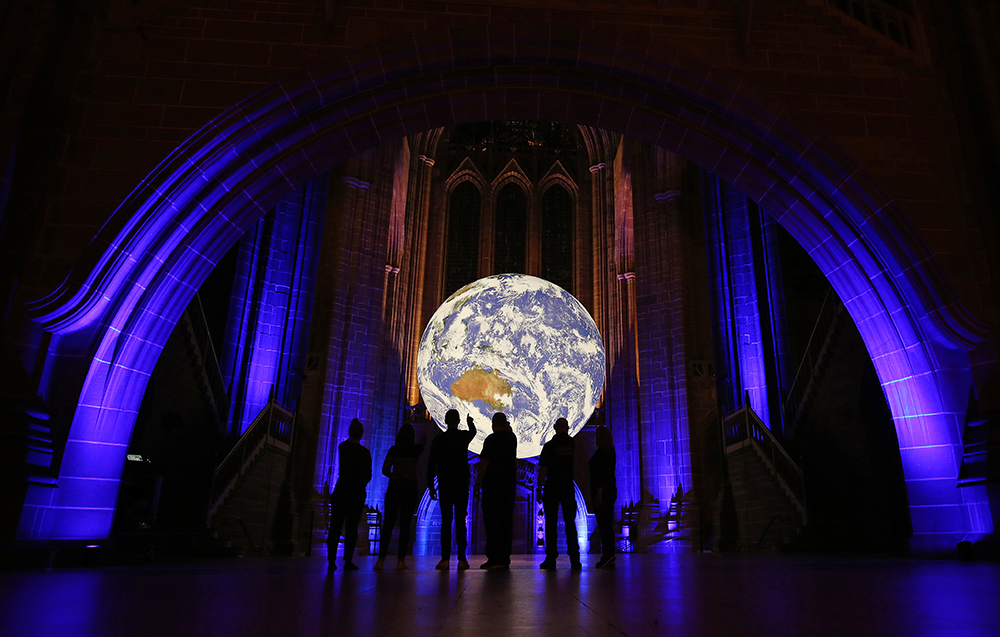 Today [11 January] is Heritage Treasures Day – a day established by the National Lottery Heritage Fund to celebrate the UK's amazing heritage. Last year, Exeter Cathedral was delighted to be awarded a £4.3m grant by the Heritage Fund to support the Cathedral's 2020s Development Appeal, funding an ambitious project designed to bring significant improvements for visitors, engage a wider range of people in heritage and help secure long-term sustainability.
Team Gaia is part of Exeter Cathedral's Development Project Activity Plan and will involve the co-creation of an event by local immersive theatre company Four of Swords and young people from the local community, centred on Luke Jerram's Gaia installation at Exeter Cathedral in February 2023. The participants will be in the driving seat, creating their own response to Gaia, drawing on themes of the interconnection of life and responsibility for the environment. Young people are a key audience for the Activity Plan, and Team Gaia participants come from a wide range of community groups, including Exeter's ISCA Academy School, Exeter Hindu Temple Trust, the local Ukrainian refugee community and the Pelican Project for learning disabled artists and creatives.
Within the Activity Plan, Team Gaia falls under a broader theme of Environment and Biodiversity which seeks to raise awareness and promote response to the climate challenge and action to improve the biodiversity of the Cathedral setting. Alongside Team Gaia is the Spaces For Nature project which aims to improve the biodiversity of the Cathedral's green spaces through a 'bioblitz', green cleans, wildlife-based workshops.
We cannot wait to see what Team Gaia create!