Exeter Cathedral Christmas Market has gifts for the whole family – even your most discerning canine companion!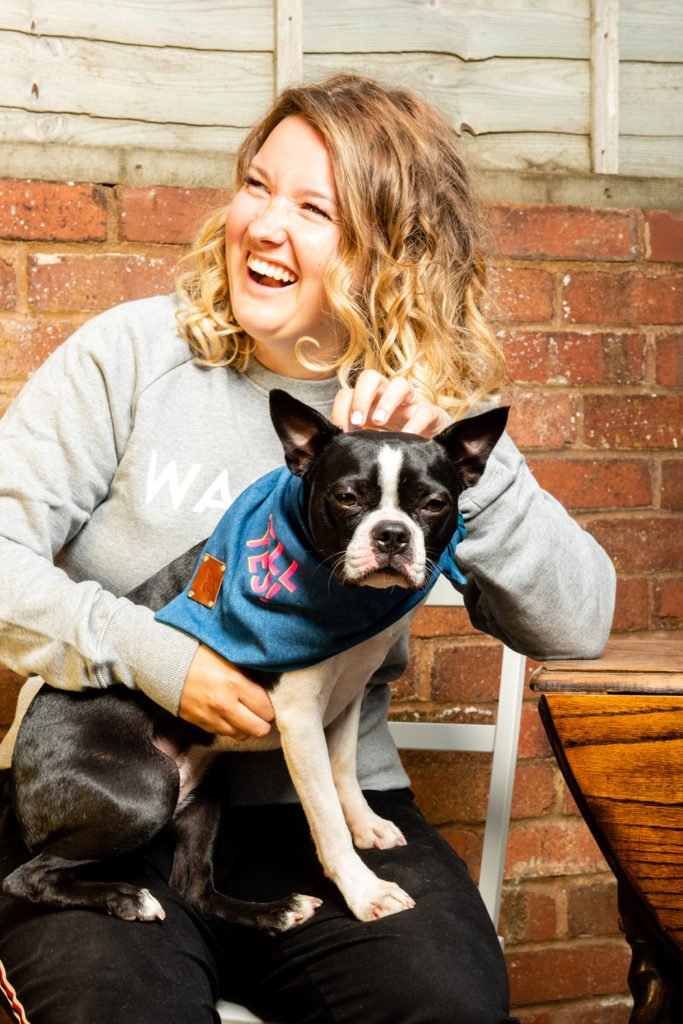 The Distinguished Dog Company sets out to ensure your dog isn't left out of any of the festive fun, whether that is dressing up or enjoying a glass of bubbly to toast the Christmas season.
The Exeter-based company was set up in 2014 by Tracy Andrews, after she struggled to find the right outfit for her Lhasa Apso Mr Gatsby to wear to her wedding.
Tracy explains: "It all began when we were looking for a bow tie for him for our wedding, and couldn't find anything with a fashion forward feel and a level of quality that we thought he deserved. When the wedding was over, I started making bow ties for him, they seem to give him an extra spring in his step and an extra swagger!"
Keeping it local
Tracy's range soon expanded to include neckerchiefs, collar charms, sweaters and hoodies. Everything is designed by Tracy in her converted barn in Tedburn St Mary and the production of each item is kept as close as possible to Tracy's home. She says that ensuring her products are locally made and produced is important to her and to her customers.
"I design everything at Distinguished Dog Company and make as much as I can, so all of the neckerchiefs, bow ties and the new hoodies that I will be selling at the market this year are made by me in my barn in Tedburn St Mary. The WALKIES human collection is printed on Fore Street in Exeter, the Beddington leather collars and leads are made using oak bark tanned Devon leather in Dartington and everything else is made in the UK. It is important to me to keep everything as local as possible, and if I need a specialist elsewhere then I will always find them in other parts of the UK."
From tiny beginnings in Tracy's spare room, business has boomed and she is now working full time, with such demand from customers new and old that she is looking to expand further and build a team. Word of mouth has even reached shopping guru Mary Portas, who featured The Distinguished Dog Company on her show last Christmas.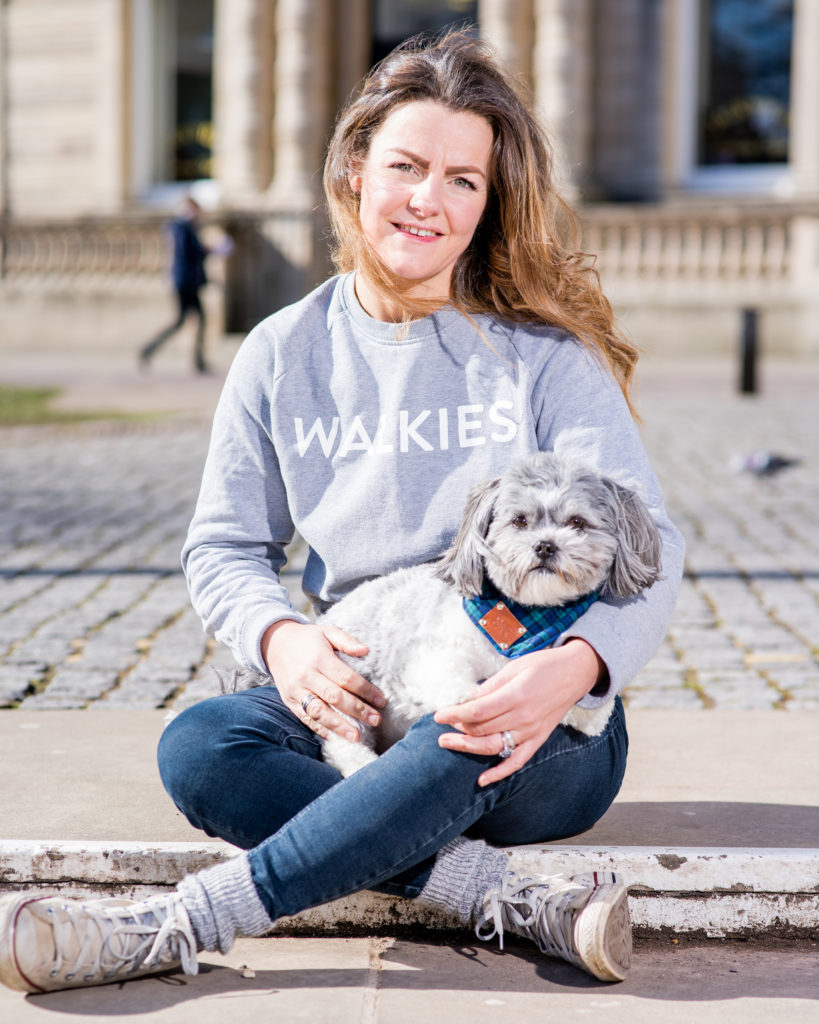 For the dog who has everything… 
This year, Tracy will be selling velvet bow ties at the Cathedral's Christmas Market for the most pampered pooch out there. Also destined to be popular this Christmas are her new notebooks, the Partner In Crime dog jewellery collection, and of course the iconic WALKIES human sweaters.
The new range of HUNGOVER Christmas neckerchiefs and hoodies will also be on sale at the market which Tracy says are "not your run-of-the-mill design, these are special, fun and packed with colour!"
Visit Tracy's chalet at the Exeter Cathedral Christmas Market, second stall down on the left as you head down the main steps to the Cathedral. She shares her fun filled chalet with her husband who creates hand turns lighting, her friend Sharon of Soap Daze who makes small batch vegan soap and a shiny disco ball so you'll find something for everyone!