A new initiative that welcomes visitors into Exeter Cathedral, without having to pay the entrance fee over the Christmas period, has already attracted thousands of new visitors, just days after it was launched.
The new Entry by Donation initiative, which was introduced as a 'Christmas gift' to visitors, has had an overwhelming response from people visiting the Exeter Cathedral Christmas Market.
Cathedral administrator Catherine Escott said the increase in visitor numbers has been significant:
"Last Saturday, the Cathedral received over 2,700 visitors—that's more than 10 times last year's average for a Saturday at this time of year. We are so pleased that people are responding so positively to the offer to look inside the Cathedral during their visit to the Christmas Market."
The initiative is also showing signs of sparking new interest from a bigger and broader range of visitors. As the Very Revd Jonathan Greener, Dean of Exeter Cathedral, explains:
I am thrilled to see so many visitors who are clearly enjoying this wonderful building, which is not only Devon's best heritage site but also the centre of Christian worship in the county for nearly 1,000 years. There has been so much interest from new visitors, in the Cathedral's long history as well as in the spiritual, musical and local community life that thrives within its walls.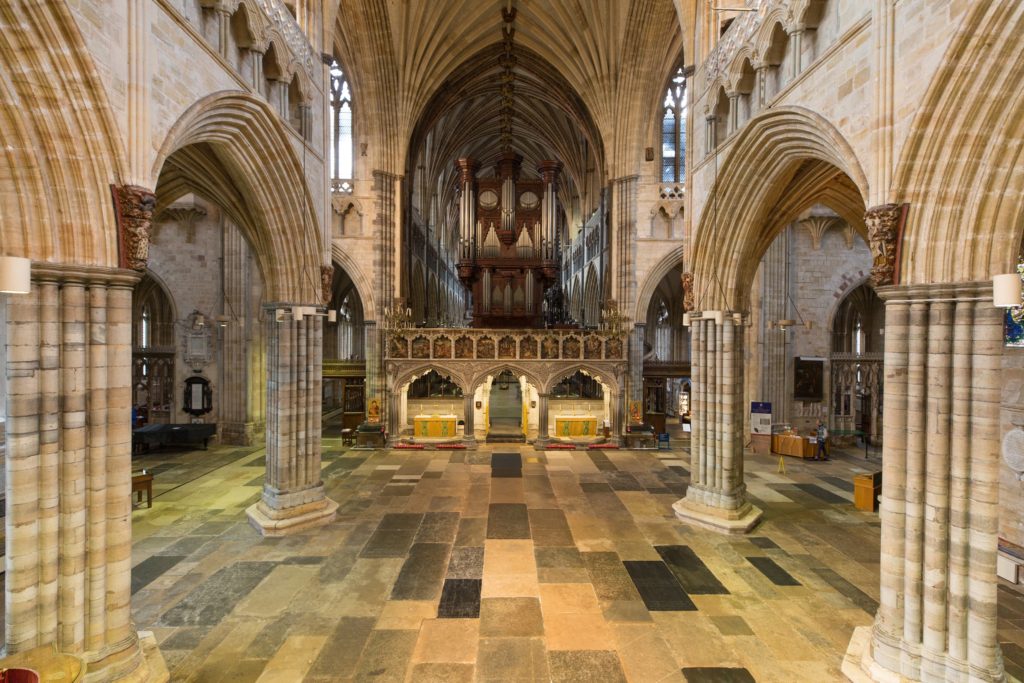 Founded in 1050 by Edward the Confessor, Exeter Cathedral is one of the great Cathedrals of England and widely considered to be one of the world's finest examples of Gothic architecture.
However, maintaining such a significant building comes with a hefty price tag. The Cathedral's running costs currently amount to over £6,000 per day, and with no regular assistance from government or funding from the Church of England, visitors are encouraged to make a voluntary contribution to help keep the building open.
Exeter Cathedral's Entry by Donation initiative runs until Sunday 5th January 2020.
To find out more, click here.