Need a new look? Hair going grey? Have no fear – shoppes from the 1800s could be the solution to all your problems. If you're tired of Lush and the banality of modern catalogues, these ads have an excelsior lotion just for you.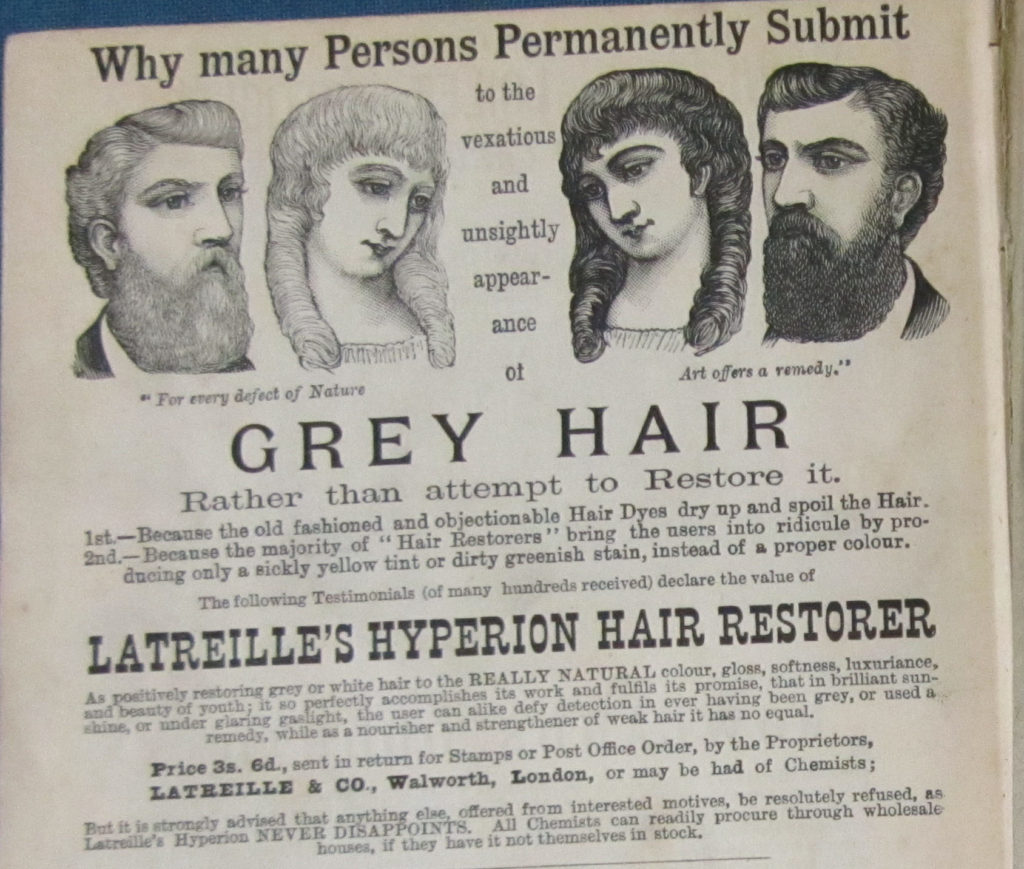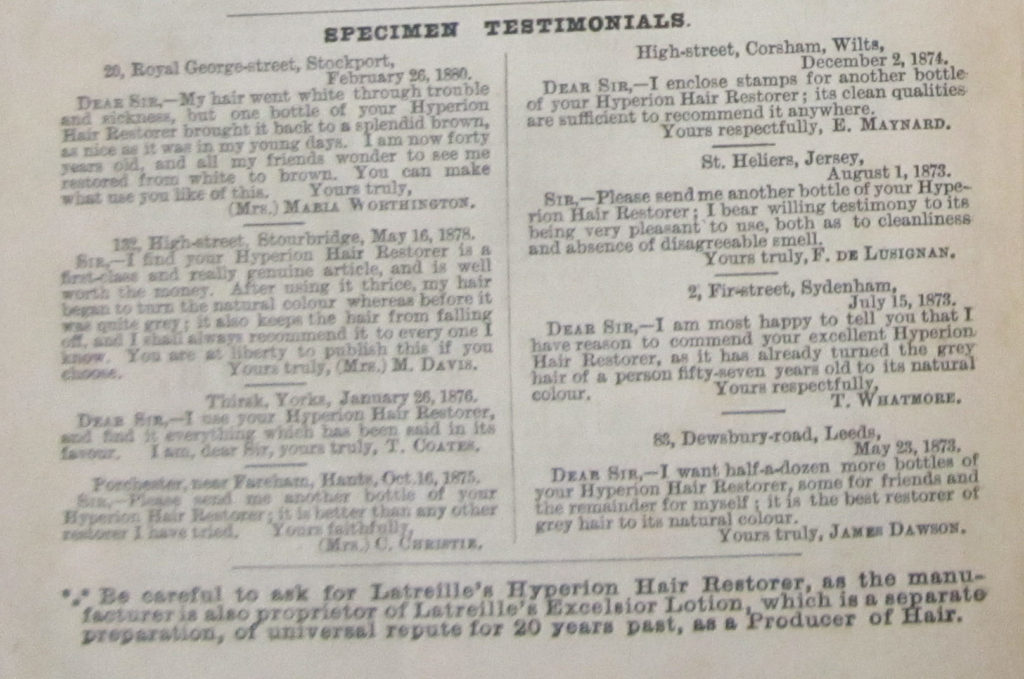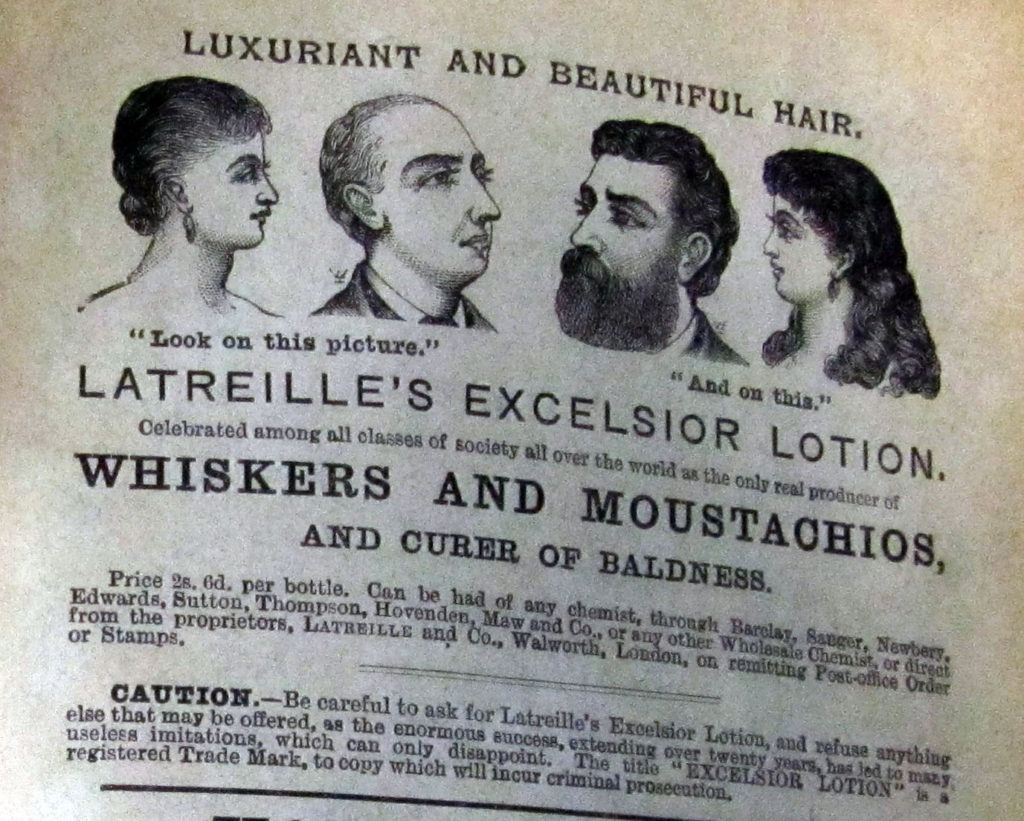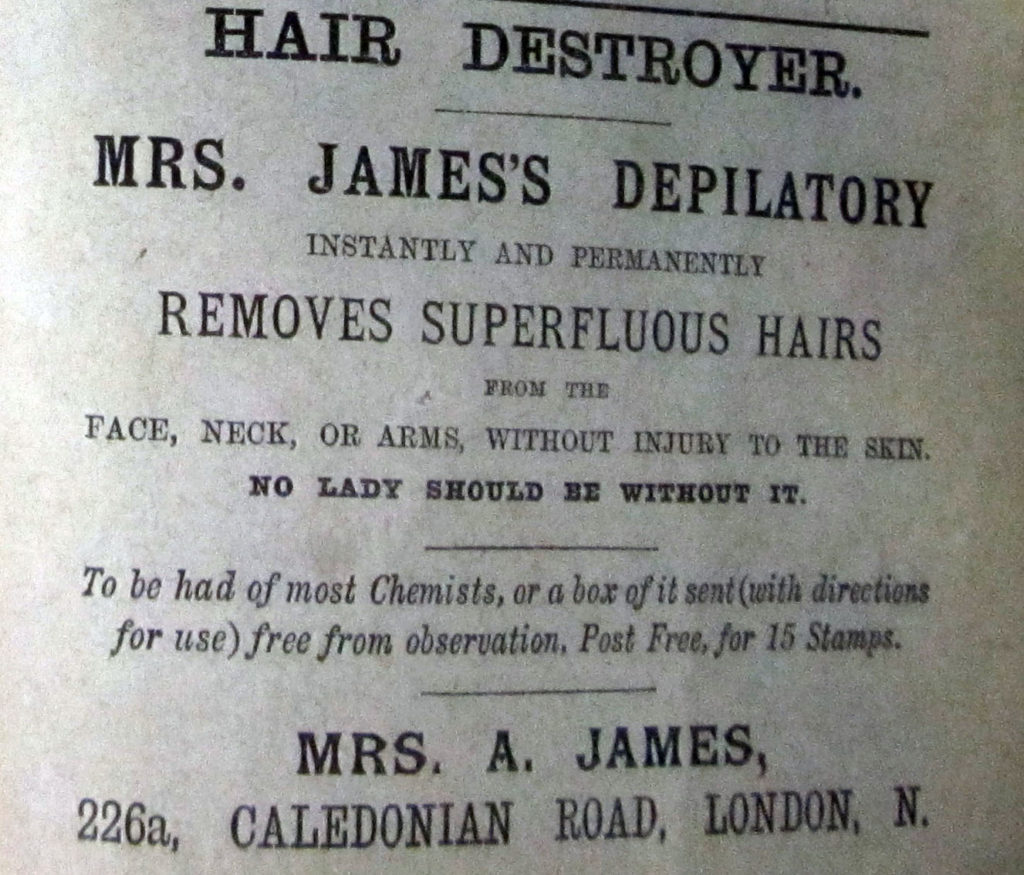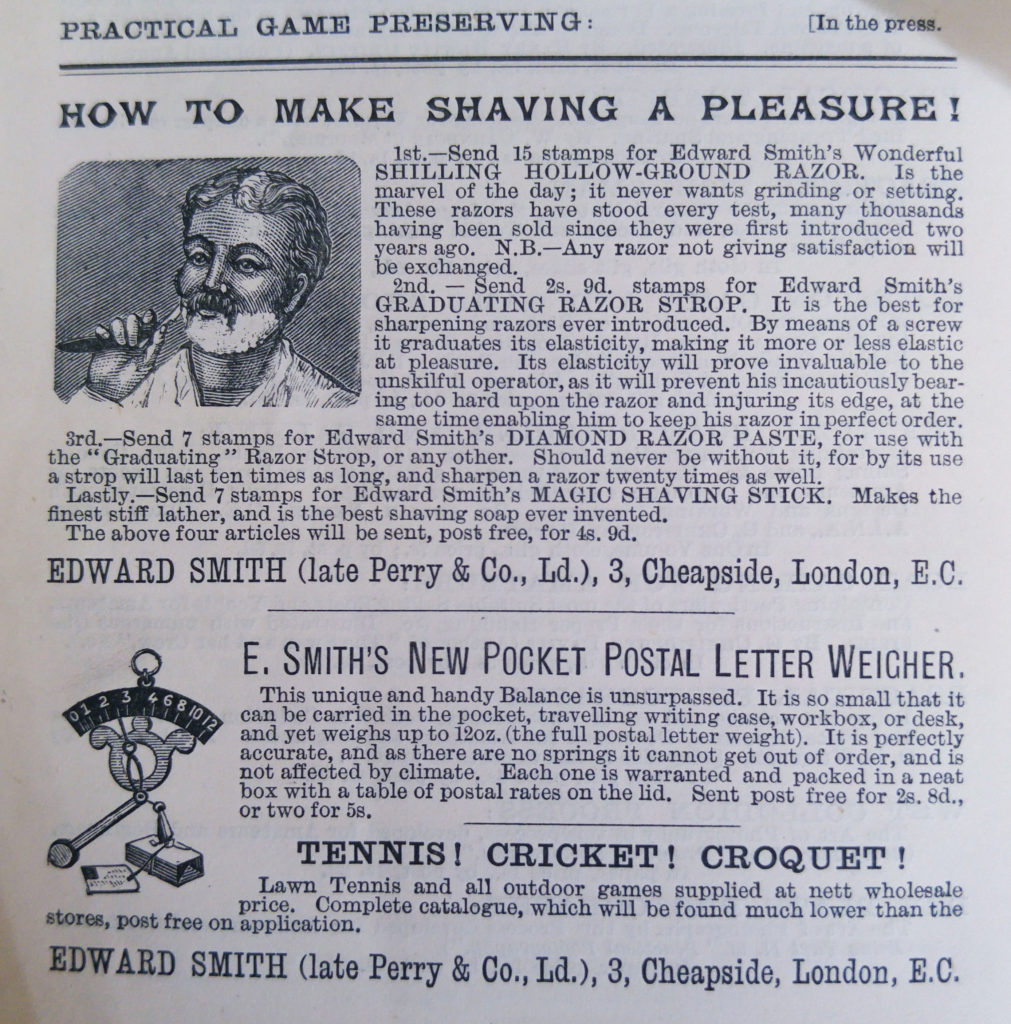 And with that, your hairy situation has been untangled, courtesy of the Cathedral library's fine selection!
This blog has been written in accordance with Style in Exeter, a weeklong celebration of fashion. This Saturday (22nd September), InExeter and Sancho's will be hosting the Slow Fashion Show in the Cathedral Nave. Emphasising sustainable fashion, the show demonstrates Autumn and Winter lines from these local businesses. The event will begin with a drinks reception at 18.30, and will run from 19.00-21.30, though if you're looking to book, unfortunately the Slow Fashion Show is already sold out.
However!
If historical treatments tickle your fancy, medical talks will be running from October to November, and can be found in the related articles below. You may also be interested in our Medieval Medical Treatments blogs, with the final instalment, a cure for your hacking cough, coming along this October.