Having been rated one of the country's best Christmas markets by both Condé Nast Traveller and the Daily Telegraph, the 2019 Exeter Cathedral Christmas Market is attracting new visitors from far and wide.
But more seasoned visitors can also make new discoveries this year. The Market is bigger and better than ever, with over 80 chalets and a greater ensemble of shopping and gastronomic delights, including several new local traders, an improved layout providing easy access for all, plus a few extra touches to enhance the festive atmosphere.
From the first steps onto Cathedral Green, visitors are immersed in the Christmas spirit; the Cathedral's West Front is adorned with a beautiful illuminated four-metre Christmas star, glowing above a centrepiece life-size nativity scene, specially made for the event. The Cathedral is also offering its own Christmas gift to visitors by suspending its standard entry fee until 5th January next year—a move that is proving incredibly popular, with thousands already having taken up the opportunity to step inside and explore Devon's best heritage building, and the centre of Christian worship for 1,000 years.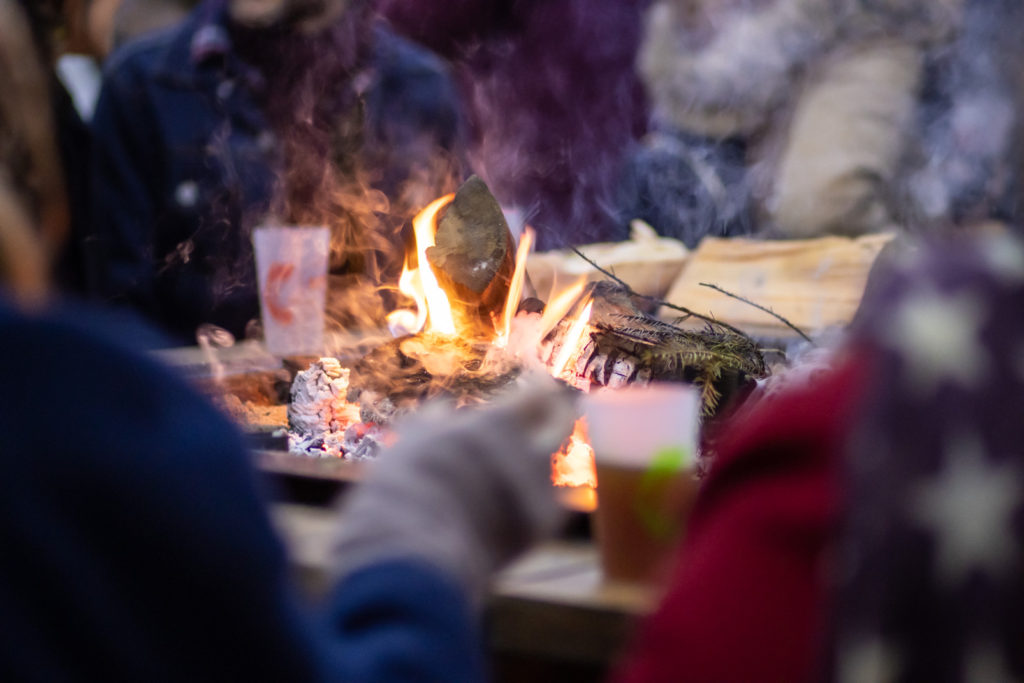 An open fire and mulled wine
In wintry weather, shoppers can seek refuge in the warmth of an open fire and mulled wine at the Market's new giant tepee bar. The teepee, run by Exeter pub company Oddfellows, provides a welcome rest and a cosy alternative to the main bar, which is still to be found next to the Cathedral, in the Market's dedicated Food Village.
Eating remains at the heart of the Market experience, thanks to the Food Village, a market square surrounded by Christmas chalets offering delicious street food from around the globe. For the first time, Khana are bringing their taste of Nepal to the Market, serving freshly cooked, authentic vegan and gluten-free family recipes. Also new this year are That's Nacho Burrito, an Exeter-based Mexican street food specialist offering delicious burritos, nachos and quesadillas, all lovingly prepared with ingredients from local suppliers and organic farms. Other options for foodies include Spanish paella and churros, authentic German sausages, Greek gyros, French tartiflette and crepes, freshly-cooked Thai dishes, veggie burgers and halloumi wraps, locally-reared bison and elk venison, hog roasts, mac and cheese, flatbread wraps, crispy duck and wood-fired pizza.
But if Christmas shopping is the main goal for the visitors, there are some exciting new products to browse too, including truly unique, locally crafted decorations such as Craft Exe's fused glass pieces, or handmade wooden creations by Dotty Heaven. Edible treats can be discovered at the Cornish Cheese Company, or for something sweeter, Salcombe Dairy's bean-to-bar chocolate, and award-winning Canadian Maple syrup by Pure Maple.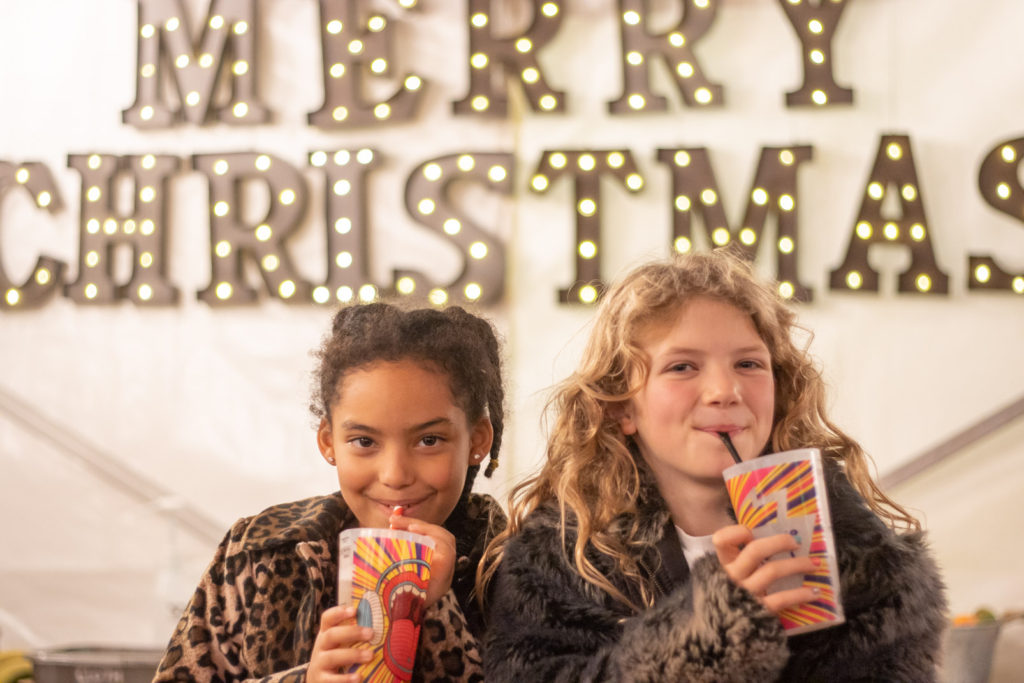 Locally-crafted gifts
For those shopping with particular loved ones in mind, the Market offers a huge range of locally-produced gift ideas too, combining some returning traders and those making their Christmas Market debut. New this year in jewellery and accessories, is Amber Jewellery's stunning Baltic amber range, one-of-a-kind jewellery and accessories featuring Liberty print fabrics at Handmade by Holly, and handmade silk scarves by Millie and Boo. Gift-buyers' staple John Lewis have also opened a Christmas chalet this year, showcasing their Exeter store products with an ever-changing range of fashion, beauty and home items.
Other new gift ideas to explore this year are Cornish-designed blankets and throws at Atlantic Blankets, and glassware by Karen Kier Design. Or for the more practically minded, there are the ingenious, pain-free ratchet gardening tools at Eden Garden Equipment, and high-quality culinary equipment at The Incredible Kit Company.
This year Exeter Cathedral Christmas Market will be staying open until 19th December — a longer period than previous years to accommodate those last-minute shoppers — before clearing the Green to begin a busy schedule of more than 20 Christmas services at the Cathedral.
The market is open from 10am to 7pm Monday to Wednesday, 10am to 9pm Thursday to Saturday, and 11am to 5pm on Sunday.