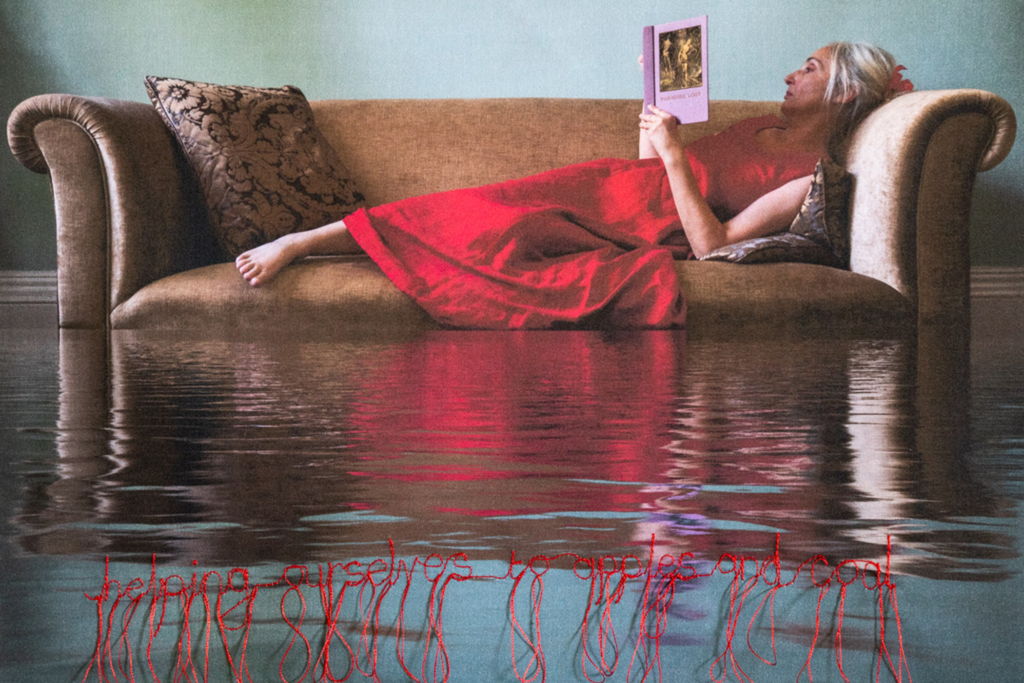 Exeter Cathedral is to host a "challenging" climate crisis themed exhibition by artist, Ilya Fisher.
The exhibition, titled Unravelling, opens at the cathedral on Saturday 3 September, and aims to explore the human response to climate change. As Fisher explains:
"It is clear that we need to change and prepare for what is coming, to take action on all levels; personal, political, local, global. Yet most of us carry on as usual.
"Unravelling is a series of art works looking at the climate crisis and our response to it. Our need to look away, and our need to face it. It is about the anxiety that is stirred up in us and the excuses we tell ourselves. And it is about hope."
A textile artist and a photographer, Fisher combines both disciplines in her art by printing compelling photographic imagery onto fabric, then encouraging viewers to explore the work further by adding layers of textiles and embroidery. Based in Cornwall, she has exhibited at venues including The Newlyn Art Gallery, The Royal Cornwall Museum and Truro Cathedral, and her book, produced as part of the Unravelling project, has been acquired by The British Library.
For Fisher, Exeter Cathedral was a natural choice for the Unravelling exhibition:
"I am really thrilled to exhibit at Exeter Cathedral. It is a great opportunity to share Unravelling and the issues it explores with cathedral visitors in such a beautiful setting."
The Dean and Chapter of Exeter have welcomed the exhibition, which aligns with the cathedral's current drive to engage with environmental issues, as the Revd Canon Cate Edmonds, Canon Steward at Exeter Cathedral, explains: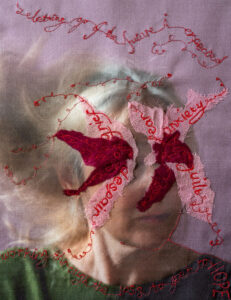 "We are very excited that Ilya Fisher has chosen Exeter Cathedral to exhibit her important and challenging work. By hosting Unravelling, we hope that the cathedral will play a small role in helping local people to explore the critical issues of climate change.
"As well as reducing our own carbon footprint with some innovative building improvements, Exeter Cathedral is looking to work with partner organisations to offer a space for climate discussion with the wider community. There is an urgent need for all of us to explore these issues, and face them together."
Unravelling is at Exeter Cathedral from 3 September until 30 October. Admission to the exhibition is included with the standard Exeter Cathedral entry price, and advance booking is not required.