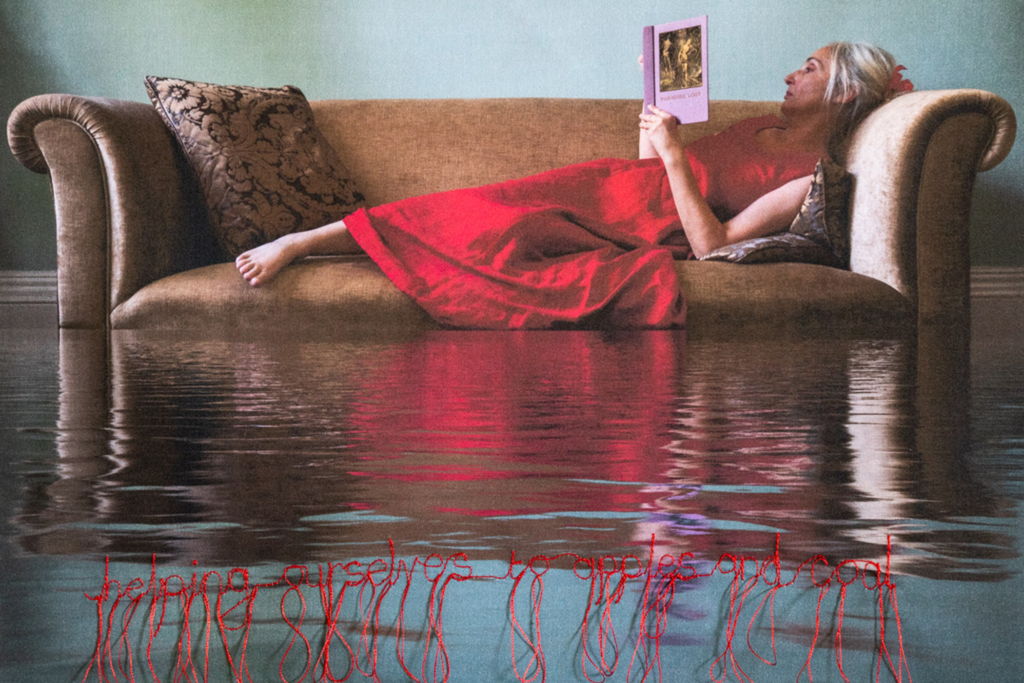 Unravelling
Saturday 3 September – Sunday 30 October 2022 
Artist Ilya Fisher's Unravelling is coming to Exeter Cathedral from Saturday 3 September – Sunday 30 October. Unravelling is a series of art works looking at the climate crisis and our response to it. Our need to look away, and our need to face it. It's about the anxiety that is stirred up in us and the excuses we tell ourselves. And it's about hope.
Ilya Fisher says "I puzzle over why, when we know about the climate crisis, we do so little about it. Our fear of looking despite the urgent need to take action. I understand that often the first response on learning the truth is to look away. It takes time to accept such difficult truths, as it did with me. Maybe it's simply too frightening and we feel helpless, fearing our anxiety will be overwhelming? Once we face and work through this anxiety, we are better able to act. As British psychoanalyst Sally Weintrobe says, "Being able to bear anxiety is a vital part of being able to face reality"."
---
Additional Information
This exhibition is included in the Cathedral's standard price of admission.
About the Artist
Ilya Fisher's work explores issues around climate change, attempting to make sense of the world around her. Combining photography and embroidery she creates layers, inviting the viewer's eye to explore. Stitched words are a graphic element flowing around the image, prompting the viewer to engage with the topic. Central to Ilya's practice is being mindful in choices such as printing, materials and size, in order to reduce waste and pollution. Ilya has an MA in photography and has exhibited at venues including The Newlyn Art Gallery, The Royal Cornwall Museum and Truro Cathedral. The book and zine from Unravelling have been acquired by The British Library. She lives in Cornwall.