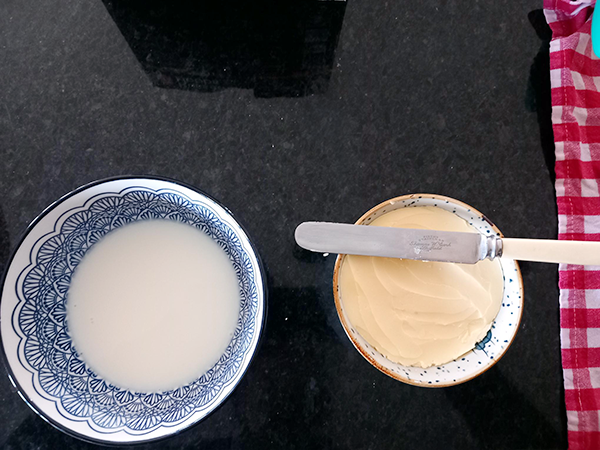 Homemade Butter
 By André de Mendonça
Two for the price of one. Disgraceful marketing tactic by the supermarkets, of course, done to make you buy more from them but in this recipe you'll be getting two products from one.
Homemade butter and buttermilk
It is so easy all you need is double cream, an electric whisk and a clean tea towel* or some muslin.
Ingredients
300ml Double cream (Not extra thick!)
Pour the cream into a deep bowl (or you'll spatter yourself ) and whisk at high speed. After two minutes the cream will turn yellow and start to look like scrambled eggs. After another three minutes the buttermilk will start to come out and pool. Beat for another minute and then strain through muslin and squeeze the buttermilk out. Voilà. Butter and buttermilk. Two for the price of one. You can use the buttermilk in baking or just drink it – it tastes gorgeous and the butter is just delicious!
*hand washed in hot water. You don't want your butter flavoured with those horrible perfume chemicals that make your washing smell of… well, chemicals.