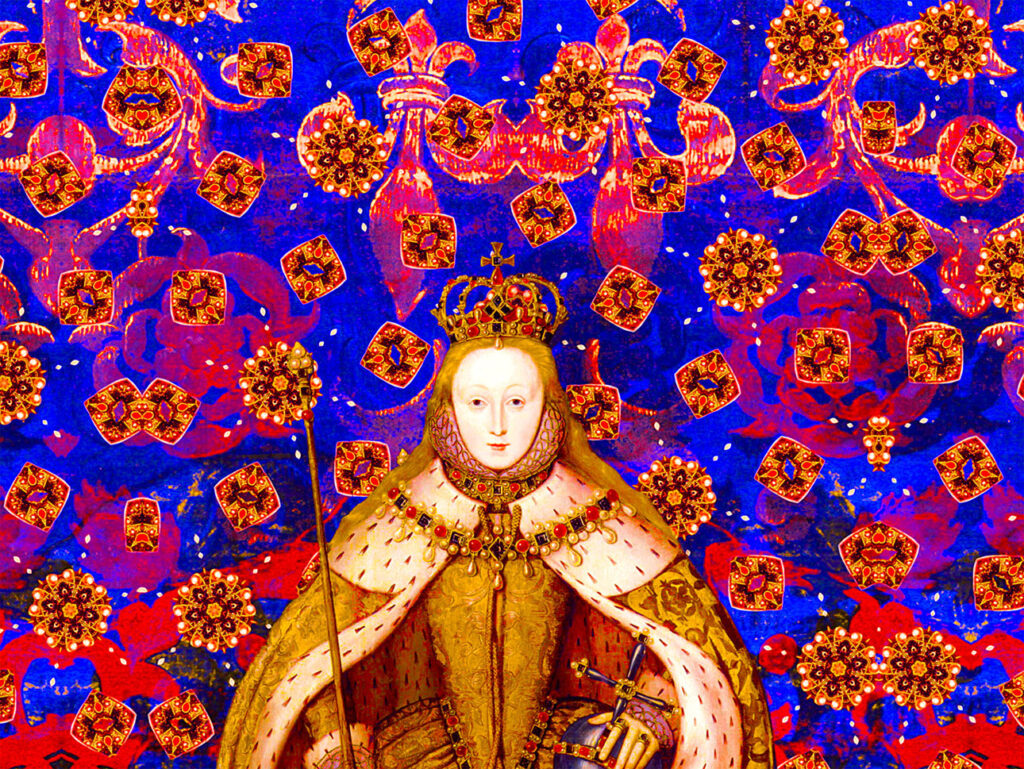 Exeter Cathedral Confirmed as First Tour Venue for 'Crown and Coronation' Light Show
Exeter Cathedral has been confirmed as the first tour venue to host a spectacular new sound and light show, following its launch at the Tower of London next month. Titled Crown and Coronation, the immersive art installation is scheduled to be shown at the cathedral from 9 to 13 January next year.
Inspired by the Crown Jewels and their role in the Coronation ceremony, Crown and Coronation has been created by Historic Royal Palaces – the charity that cares for the Tower of London – in partnership with artistic collaboration, Luxmuralis. The show will combine soundscapes and historic imagery, projected onto the walls and ceilings of its host buildings. Its creators say they want to bring to life the spectacle, significance and shared experience of Coronations, and evoke the sensation of being part of a private audience with the famous jewels.
For Historic Royal Palaces, Crown and Coronation is an opportunity for audiences across the UK to experience the beauty and significance of the Crown Jewels in a new way, just months after they were seen for the Coronation of King Charles III. Charles Farris, Public Historian for the History of the Monarchy at Historic Royal Palaces, explains:
"The Crown Jewels hold deep religious, historic, and cultural significance, and we are really excited to be bringing this magnificent collection to people around the UK following a historic Coronation year. Crown and Coronation will immerse visitors to Exeter Cathedral in the rich history of the British monarchy, Coronations, and the Crown Jewels."
Peter Walker, Artistic Director at Luxmuralis, added:
"We are delighted to be working with Historic Royal Palaces on this spectacular light show, which will transform some of the UK's most remarkable buildings into an articulating and evolving display of historic images, awash with light and accompanied by compositions by David Harper which chart changes to music over the period."
Crown and Coronation will be the latest in a line of Luxmuralis sound and light shows to have been hosted by Exeter Cathedral in recent years, covering themes of Space, Life and the Renaissance. Peter Walker's Light of Hope Star, a five-metre, star-shaped steel structure with changing neon lights, is also currently installed in the cathedral's nave, and will remain on display throughout the Christmas period.
Organisers at Exeter Cathedral are delighted to be announced as the show's first tour venue. The Very Reverend Jonathan Greener, Dean of Exeter, said:
"Exeter Cathedral enjoys a long association with the British Monarchy. In 2020 we were honoured when, as Prince of Wales, King Charles became patron of our Development Appeal, and delighted a year later when the then Prince of Wales and Duchess of Cornwall made Exeter Cathedral the first stop of their first official Royal tour since Coronavirus lockdown. So now we are thrilled to be announced as the first tour venue for Crown and Coronation.
"Luxmuralis' sound and light shows draw huge numbers of visitors through our doors – both first time visitors, and those who come to see a very familiar building in a new light. Given Devon's numerous Royal connections, I have no doubt that Crown and Coronation will prove especially popular here."
Tickets for Crown and Coronation at Exeter Cathedral go on sale from 23 October.