Exeter Cathedral is delighted to announce that, thanks to funding from Arts Council England, we are recruiting our first ever Riddler in Residence. We are looking for a wordsmith; who could be a poet, writer, storyteller, spoken word artist or lyricist, to co-create a poetic response (to include performances) linking the 10th century poems and riddles of The Exeter Book with contemporary verse.
This is an exciting opportunity for a poet or writer, working as Riddler in Residence, to devise and deliver creative workshops with young people, while also creating their own response to The Exeter Book, the Cathedral's great treasure and the earliest volume of English literature.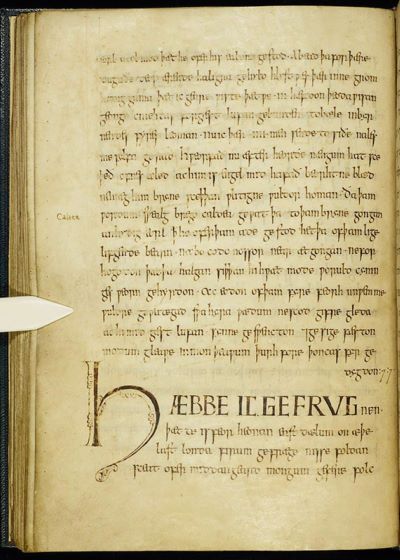 The Exeter Book is an astonishing and vivid codex, speaking to universal human themes which remain as relevant now as they were at the time of its creation over one thousand years ago.
We will be asking the Riddler to explore the universal themes found in the Exeter Book with young people and together to look at their contemporary resonance.  From nature, to climate change, the search for identity, home and new experiences – the universal themes are all in there, waiting to be released.
Exeter is a UNESCO City of Literature and a member of the Cities of Culture global network.  The Exeter Book has UNESCO Memory of the World status, signalling its 'outstanding significance' to British and world history. Exeter Cathedral is working closely with Literature Works to deliver this Arts Council National Lottery Project Grant funded residency.
The residency will be based at Exeter Cathedral and at partner locations in Exeter during the period from 31st January to World Poetry Day on 21st March 2022.
Please see our vacancies page (or click the link below) to find out more.