Exeter Cathedral is to host the opening performances of this year's Two Moors Festival. The classical music festival, which runs from 5-16 October, begins at the cathedral before moving on through an eclectic mix of church, hall and barn venues across Dartmoor and Exmoor National Parks.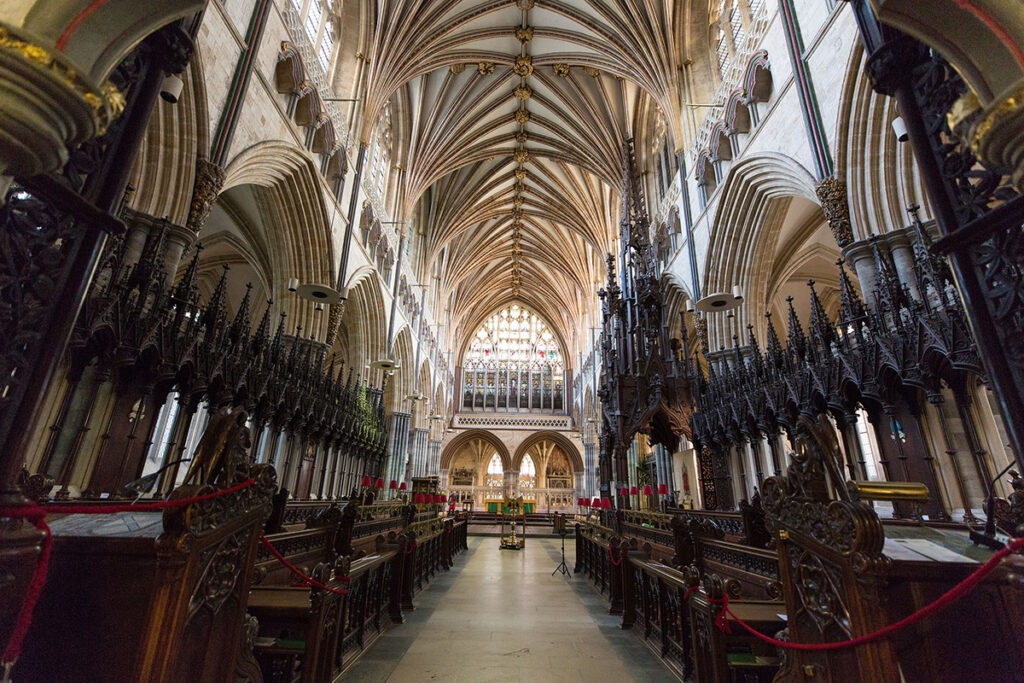 For the festival's artistic director, internationally acclaimed violinist Tamsin Waley-Cohen, Exeter Cathedral is a natural location to begin the annual event:
 "Every year since 2001, The Two Moors Festival has held numerous concerts in beautiful rural settings, and this year we are thrilled to be part of the Ralph Vaughan Williams 150th anniversary celebrations. 
"Exeter Cathedral is a stunning West Country venue with an 800-year-old musical tradition, and the acoustics of the building are second to none. What better place for a grand opening performance?"
The opening concert includes performances from A Capella folk group Broomdasher, folk and classical instrumental trio Coracle, and Exeter Cathedral chamber choir St Peter's Singers. Titled From Pub to Pulpit, it takes place in the cathedral on Wednesday 5 October, and celebrates the 150th anniversary of the birth of British composer, Ralph Vaughan Williams. Although ubiquitous in churches throughout the country, Vaughan William's music was heavily influenced by the folk songs traditionally heard in bars and social gatherings.
Richard Cryan, Broomdasher's bass singer and principal arranger, said:
"Exeter Cathedral is such an atmospheric venue and we're expecting to feel a thrill in the air when everyone sings together.
"Our tribute to Vaughan Williams seems to have a hit a chord with choral, classical and folk audiences alike as they hear such a wide range of his work and then all come together to raise the roof in a rousing finale."
A second Two Moors Festival concert takes place in the cathedral on Friday 7 October when viol consort, Fretwork, and Exeter Cathedral Choir, perform together to celebrate the 400th anniversary of the birth of another English composer, Matthew Locke. Locke has a particular connection with the venue, having begun his musical career as an Exeter Cathedral Chorister. In 2013, an early example of Locke graffiti was discovered at the cathedral – his name and the date '1638,' scratched into the building's medieval stonework.
The Revd Canon James Mustard, Canon Precentor at Exeter Cathedral, is to give a pre-concert talk at the event. He said: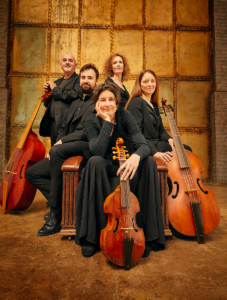 "Fretwork is widely acknowledged to be one of the world's finest viol consorts, and so it will be a great a privilege to welcome them to this cathedral – the early training ground of Matthew Locke himself – and to hear them perform alongside the Exeter Cathedral Choir of today.
"It is wonderful to imagine that another great English composer of the future might be singing among this year's cohort of Choristers."
Since its beginnings in 2001, the Two Moors Festival has become a major event in the South West's cultural calendar. As well as attracting top talent to perform, the festival also promotes upcoming talent based within the region. The Two Moors Festival Young Musicians Competition is an annual event for classically-trained musicians under 19 years old. Winners of the competition are invited to attend a masterclass with top flight professional musicians, and also have the opportunity to give a performance as part of the festival programme. As Waley-Cohen concludes:
"The competition was created to provide opportunities for the South West's talented young musicians to gain performance experience, under the guidance of seasoned professionals.
"The Two Moors Festival and Young Musicians Competition are all about bringing world-class music and the beautiful South West region together – for the benefit of audiences and musicians alike." 
The Two Moors Festival runs from 5-16 October. At Exeter Cathedral, From Pub to Pulpit takes place on Wednesday 5 October at 7:30pm, and 400th Anniversary of Matthew Locke is on Friday 7 October at 7:30pm. The Young Musicians Competition Winners concert will be held on Saturday 15 October at Dunster Tithe Barn, Dunster. More information about all of the concerts and tickets can be found on the Two Moors Festival website.