Two treble bells will be removed from the South Tower on Saturday 7th July, as the current maintenance project in the south tower continues.
The bells, named "Thomas I" and "Thomas II", have already been positioned in the tower by the team at John Taylor & Co of Loughborough, and will now be moved to an outside scaffold platform, lowered to the ground, and taken to the foundry.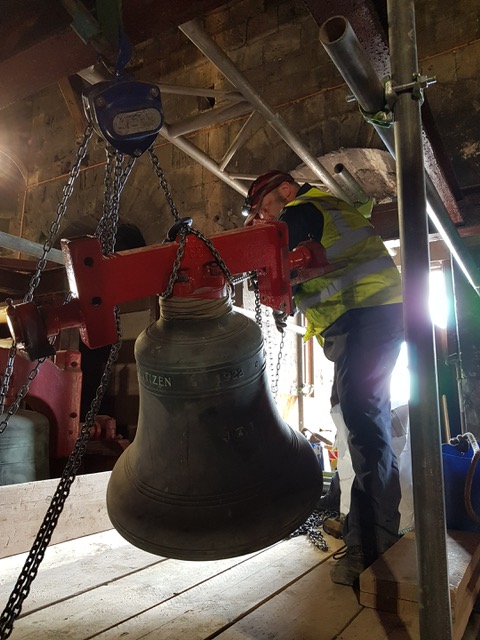 On Saturday 7th July a crane will be used to bring the bells from the south tower down to ground level. Access to areas of the Cathedral beneath the lifting area (including the Shop and South Quire Aisle) will be temporarily suspended whilst the crane is in use. We apologise for any inconvenience caused.