We have all been there: cooking a turkey, eating it and then eating it again. And again. Everyday for the rest of the week with the same combination of foods. But now we've discovered PanCrêpes' festive turkey pancakes: a perfect way to use up this year's leftovers.
From plain, to savoury, to sweet, PanCrêpes serve it all, freshly made in front of your eyes on their two burners. The family-run mobile crêpe company prides itself in delivering premium quality, fresh pancakes, while bringing a touch of theatre to your order.
Making your perfect pancake
PanCrêpes have spent five years mastering the fine art of flipping. These are their expert tips to create the perfect pancake:
The pan: Using a wide, flat pan is essential to achieve thin pancakes.
The prepping: Use a small amount of butter instead of oil to grease the pan. This allows one side of the pancake to soak up the butter, while the other side crisps.
The temperature: Heat the pan to between 250 and 300 degrees to reach the optimum cooking temperature. Too cold and the pancake will stick; too hot and it will burn.
To flip or not flip: Flip every time. Isn't that the fun part?
Try filling your pancake with some leftover turkey, a dollop of cranberry sauce and some fresh spinach.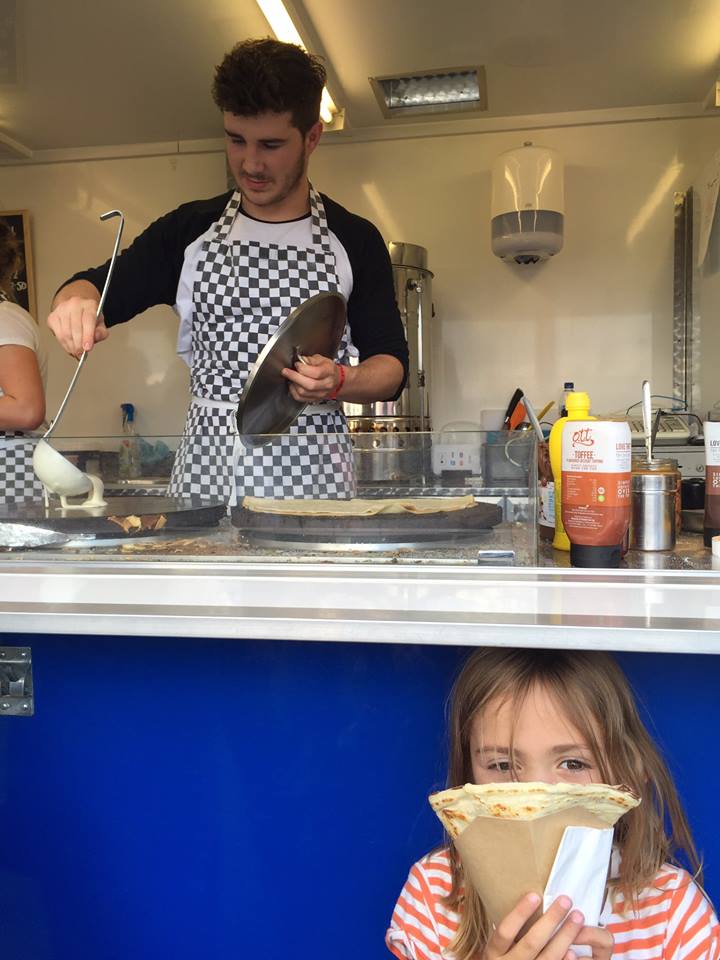 For a little more inspiration, visit the PanCrêpes stall at Exeter Christmas Market and indulge in one of three seasonal specials on offer.
Terry's Chocolate Orange
Made with segments of Terry's Chocolate Orange, it's hard to resist the sweet draw of chocolate melting on a crispy crêpe. We challenge you not to go back for seconds!
Mince pie pancake
To experience something a little more traditional, try a mincemeat and thick brandy sauce crêpe. Rich and delicious, it's a perfect treat to have in hand while wandering around the market.
Cheese, turkey and cranberry crêpe
For something a little more savoury, try a cheese, turkey and cranberry sauce crêpe. We can't think of a better way to use up the Christmas dinner leftovers.
Come and say hello
Identical twins Tom and Jake will be serving these delicious treats and more from their Christmas chalet at Exeter Cathedral Christmas Market. For something else sweet and tempting, visit their churros chalet 'The Chubby Churro'. Come and say hello to the PanCrêpes duo from 15 November to 16 December 2018.