These poems were inspired by Exeter Cathedral's magnificent architecture and ancient Library and Archive collection; they were developed by members of the local community in workshops led by James Wilkes during his time as Riddler in Residence at Exeter Cathedral from May to July 2023.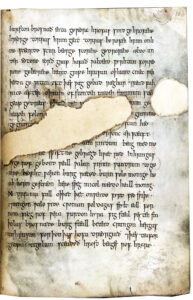 Old English Made New
(6 mins 35 secs)
These poems respond to the Exeter Book, one of the world's great literary treasures. Written in around 970, it is a unique collection of Old English poems and riddles.
Poem Credits:
The Ruin, by Emma Jackson
The Runics by Robert Joyce
Towers of Time by Hannah Dunn
Hope by Elaine Honeywood
Swan Riddle by James Wilkes
The Ruins by Libby Pearson
The Ruin, from the Exeter Book, 970AD, translation, by Leslie Moss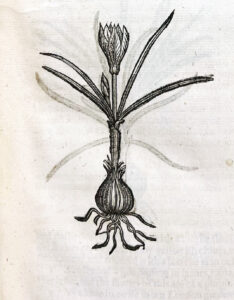 Plants, Medicine & Memories
(6 mins 50 secs)
Exeter Cathedral's Library contains unexpected treasures, from handwritten collections of medieval medical cures and charms, to beautifully illustrated books of herbs. These poems respond to these medical and magical texts.
Poem Credits: 
Culpeper on Mallow by Fiona Benson
Watercolour painting in the garden of Fattoria Mose, Sicily by Wendy Smith
Kitchen Garden, Croatia, by Rod Stacy-Marks
Rose by Delia Pring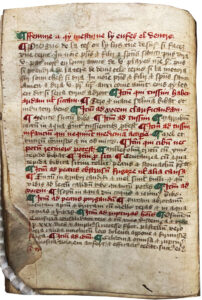 Herbs, Cures & Charms 
(8 mins 21 secs)
A second set of poems responding to Exeter Cathedral Library's books of medieval medical cures and early modern herbals.
Poem Credits: 
Raspberry Leaf Tea by Fiona Benson
Virtues of Lavender by Lara Fuentes-Bates
Saffron by Elaine Honeywood
Nine Herbs by James Wilkes
To Argentina and Back Again by Sarah Bartrum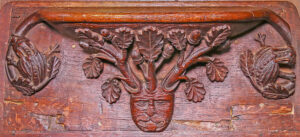 Carved Stories
(9 mins 38 secs)
These fantastical stories respond to the medieval carved stone and wood sculptures found in Exeter Cathedral, from mermaids and centaurs to dragons, green men and lions.
Poem Credits: 
A list of doomsday omens by Elijah Andrews
The King, the fireplace and the four gold birds by Monica Wang
The Golden Eagle by Libby Pearson
Pondskater by James Wilkes
Knight's Quest by Elaine Honeywood
A Tale from the Grotesque, 1312AD by Leslie Moss
The Lion and the Swan by Hannah Dunn
All poems were recorded in Exeter Cathedral's Library and Archive Reading Room, and in Exeter Library. Audio production on all tracks is by Georgia Walker.