Educational Activities & Crafts Workshops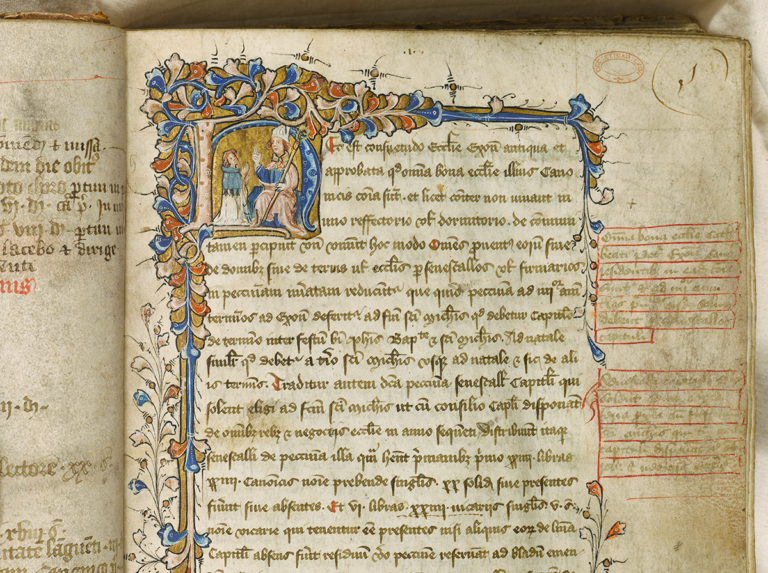 Illuminated Letters Workshop
Suitable for: KS1, KS2, KS3 & KS4
Cost per Pupil: £7, includes a full day package of a guided tour of Exeter Cathedral
Duration: Flexible but typically 45/60 minutes
Get creative during your visit to Exeter Cathedral on our Painting Illuminated Letters Workshop, delivered by local artist Gina Youens, who will guide you through creating your own medieval letter design. Learn the fascinating techniques behind medieval illuminated letters, which date back to the early 5th century and continued into the Middle Ages, before producing your own artwork. Trace and copy the style of a medieval illuminated letter and use crayons, paint and felt tips to embellish your letter. Children will also be able to use coloured gouache under the guidance of the teacher. Why not use your creation to make a hanging door sign, bookmark, or card?
All materials will be provided. This can be booked alongside a tour of the Cathedral.
Geographical skills and fieldwork at the Cathedral
Suitable for: KS1 & KS2
Duration: Flexible but typically 60 minutes
Cost per Pupil: £2.50 for unguided with resources provided or £3 for a guided experience
This links with the National Curriculum for KS1 & KS2 Geography, Geographical skills, and fieldwork.
Making use of the Cathedral building and the surrounding grounds, this interactive activity gives pupils the opportunity to explore the basic history of Exeter Cathedral and the geography of the location. This is ideal for both Key Stage 1 & 2 as it also allows pupils to develop enquiry skills, which can be used in any local history or geography setting.
Pupils will have the opportunity to use simple compass directions (North, South, East, and West) and locational and directional language to describe the location of features and routes on a map. They can also design a basic map of the layout of the Cathedral, label it and navigate around.
This can be self-led by a teacher, with resources – such as compasses, clipboards and maps – provided, or guided with one of skilful guides leading the activity for you.