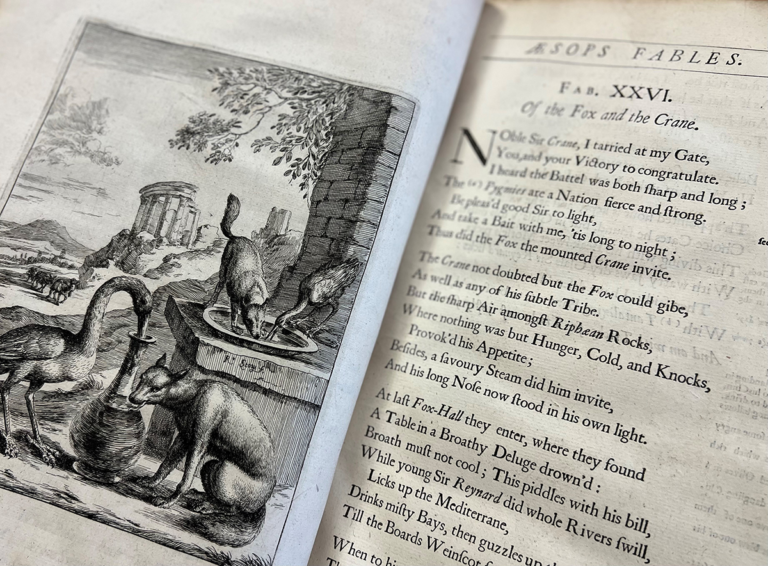 3 March marks World Book Day, a day to celebrate our favourite books and encourage the act of reading.
One of our favourite books from the Exeter Cathedral Library is John Ogilby's folio edition of Aesop's Fables, beautifully illustrated by Wenceslas Hollar – the Cathedral Library has the second folio published in 1668.
The text of each fable is accompanied by a full-page engraving and a moral. In this well-known fable of The Fox and the Crane, the fox plays a trick on the stork only to have the same trick played back at him. The moral – treat other people the way you want them to treat you!