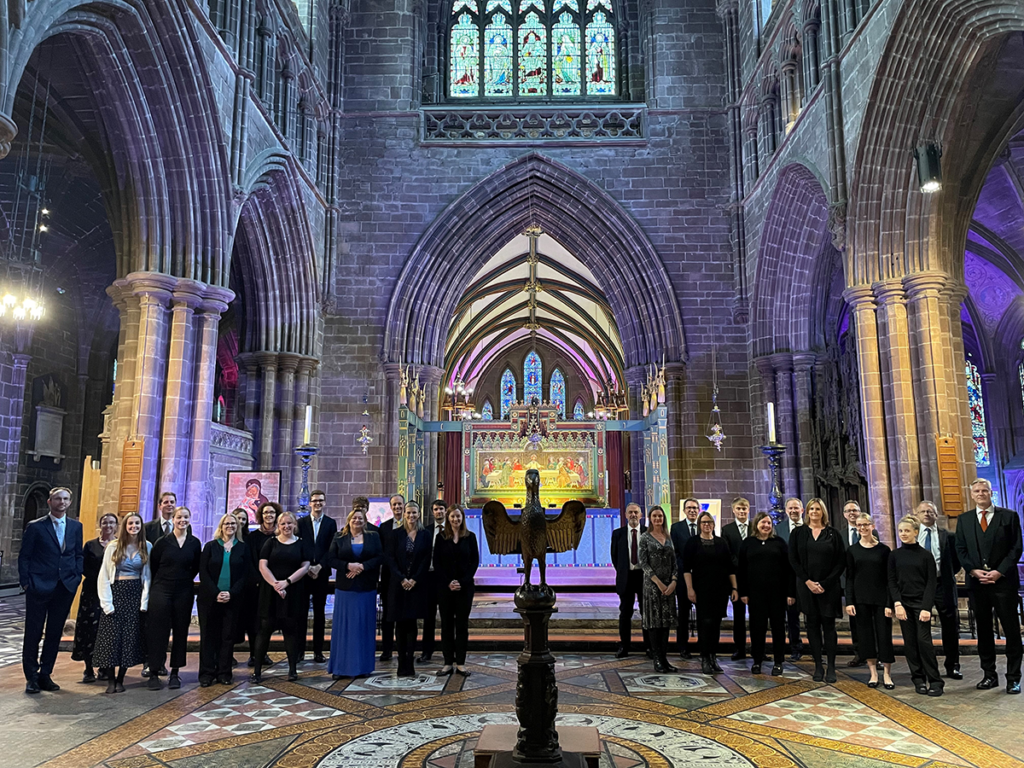 In addition to Exeter Cathedral's own choirs, the Cathedral is also regularly joined by visiting choirs from across the globe.
On Saturday 22 and Sunday 23 October, VOCE (Voices of Cambridge Ensemble) will be singing the four services at Exeter Cathedral.  VOCE was set up in the 1990s by a group of Choral Scholars from the Choir of Trinity College, Cambridge, who wanted to continue to sing together once their time at Trinity was over.  Over the years, VOCE has expanded to include the (now adult) children of the original members, and singers from other Oxbridge colleges, cathedrals and other choral foundations.  Jonathan Sampson KC is VOCE's conductor, and Nicholas Yates KC its chair/co-ordinator.
For the 22 and 23 October, VOCE's line-up has several local Exeter connections, with some current and former members of Exeter Cathedral Choir singing. The organ will be played by local musician and composer Andrew Daldorph. All are welcome to come along and enjoy a feast of choral excellence enhancing the worship at the Cathedral.