This year, Exeter Cathedral is to repeat its popular Riddler in Residence project – this time with two 'Riddlers' instead of one.
Exeter Cathedral's first Riddler was Chris White, a spoken-word artist based in Exeter. Last year, Chris collaborated with musician Hal Kelly and comedian Edward Tripp in a project culminating in a sell-out public performance in the cathedral's historic Chapter House.
The new 'Riddlers' will be working with the cathedral between June and October this year. The unique role, which is funded by The National Lottery Heritage Fund, will involve leading creative workshops inspired by the cathedral, its green spaces, and collections from its library and archives, including the famous 10th century Exeter Book.
The Riddler in Residence project works with a range of local community groups, including families, young people and formal education settings, with the aim of inspiring them to creatively connect with their heritage.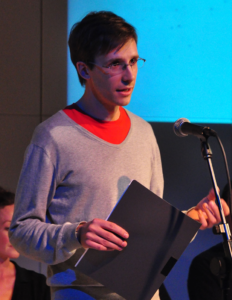 James Wilkes a, poet, freelance writer and researcher who works with the textures and rhythms of spoken and heard language, will take up the first 2023 Riddler Residency in June, to focus on the environmental themes found in the Exeter Book.
Reflecting on his forthcoming appointment James said:
"As a poet and writer, I want to find new possibilities for understanding the world and new modes of expression.
"Increasingly, my practice is concerned with questions of ecology and community, using poetry and speculative fiction to imagine other possible relationships between individuals, communities and species."
From the end of July, the Riddler baton will be handed to Aly Stoneman, a creative producer, poet and researcher of relations between humans and the natural world in a changing climate. As Aly explains, her focus will be on themes of the environment, nature and public events: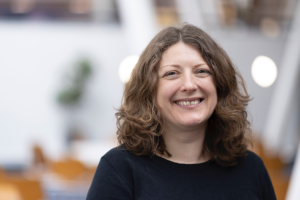 "I grew up in the Exe Valley area, so I'm excited to be back in the city this year as a Riddler in Residence at Exeter Cathedral. I'm looking forward to working with local organisations, running community workshops and events, and writing new poems.
"There is a long history of the arts directing attention to social, environmental and political issues. My project will link the cathedral's artistic and literary heritage with some of the environmental and social issues contemporary communities are facing, including homelessness and habitat loss.
"I believe that poetry can help to raise awareness, provoke dialogue and inspire action in our challenging times."
The project is being run in partnership with St Sidwell's, a community centre based in Exeter and St Petrock's, a charity that supports the homeless in Exeter.
Iona Collins, Centre Manager at St Sidwell's said:
"We are delighted to be able to partner with Exeter Cathedral to enrich our own heritage activities and provide exciting opportunities for our volunteers and English language learners."
As Claire Wright, Community Relations Manager at St Petrock's explains, the Riddler in Residence project is expected to bring significant benefits to the homeless community of Exeter:
"The Riddler will help our clients (who are rough sleepers or vulnerably housed) to find ways to tell their own stories through a variety of mediums, including the spoken word, poems, storytelling, songs, recordings, writing, via visual art or through sound, using objects to hand.
"Many of our clients have experienced significant trauma in their lives and we hope this opportunity will be a cathartic experience.
"We really value the ongoing support of the team at Exeter Cathedral for our work – and their compassion for homeless people in Exeter."