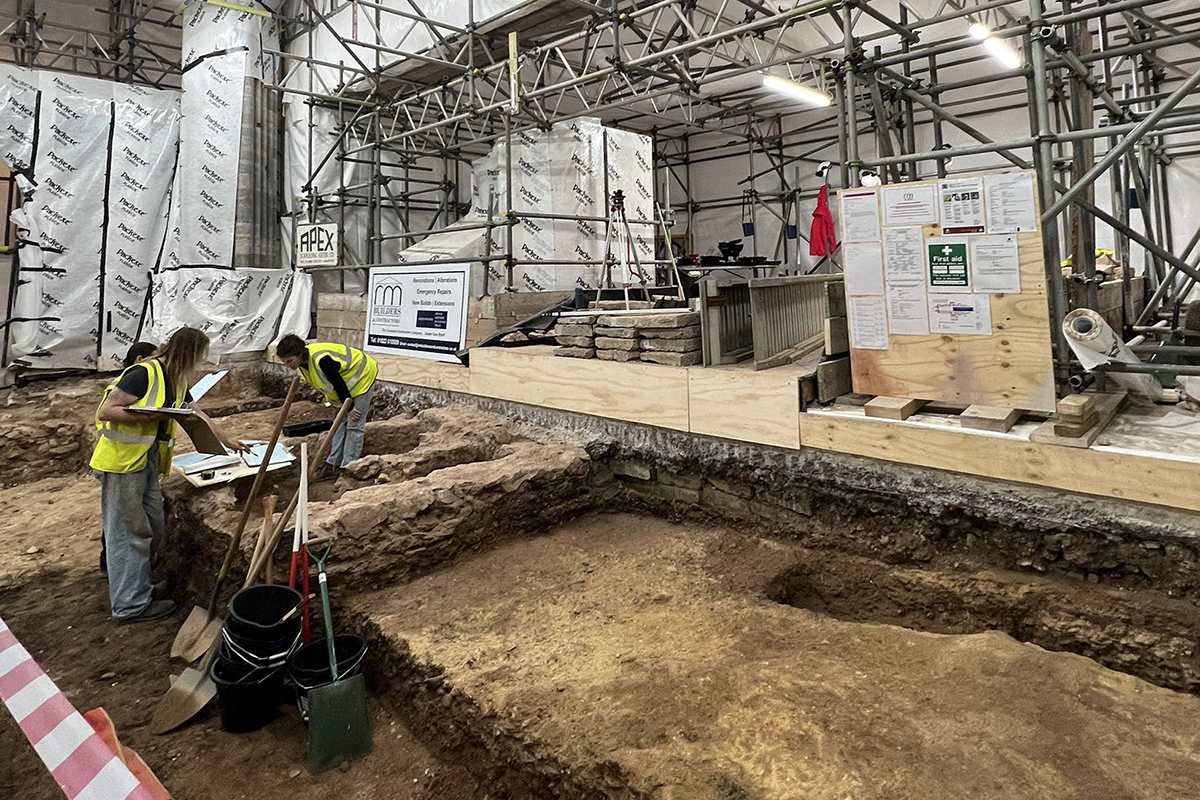 New archaeological discoveries at Exeter Cathedral
This week, archaeologists at Exeter Cathedral have made some exciting new discoveries from their investigation in the Quire area of the 900-year-old building.
Experts at the site say they are now certain they have uncovered the foundations of the cathedral's original high altar, which would have featured in the original build of Exeter Cathedral in the early 12th century.
Beyond the Norman high altar, a sunken area has been revealed, which archaeologists now believe indicates a crypt beneath the building. Thought to have been filled in around 1300AD, this new discovery changes our understanding of the original Norman building, which was thought to have been built without a crypt.
We have also found, cutting into the backfill, a pair of empty tombs to which we think bishops Robert Warelwast (nephew of the founding bishop William Warelwast, died c.1155) and William Brewer (who died in 1244) were translated in 1320, from their original burial places in the Norman Quire. This is surely the most exciting archaeological discovery ever made at Exeter Cathedral.
The discoveries come as the archaeological investigation period draws to a close. Next week, specialist contractors will continue work in the area, to complete essential building conservation, reduce the Cathedral's carbon footprint with a more efficient underfloor heating system, and lay a new 'Jubilee Floor' tile design using locally-sourced Devon stone.
The Quire project is funded by Exeter Cathedral's 2020s Development Appeal and supported by the Valencia Communities Fund.