With 90 traders welcoming more than 600,000 visitors from across the UK and beyond, this year's event was the biggest and best yet.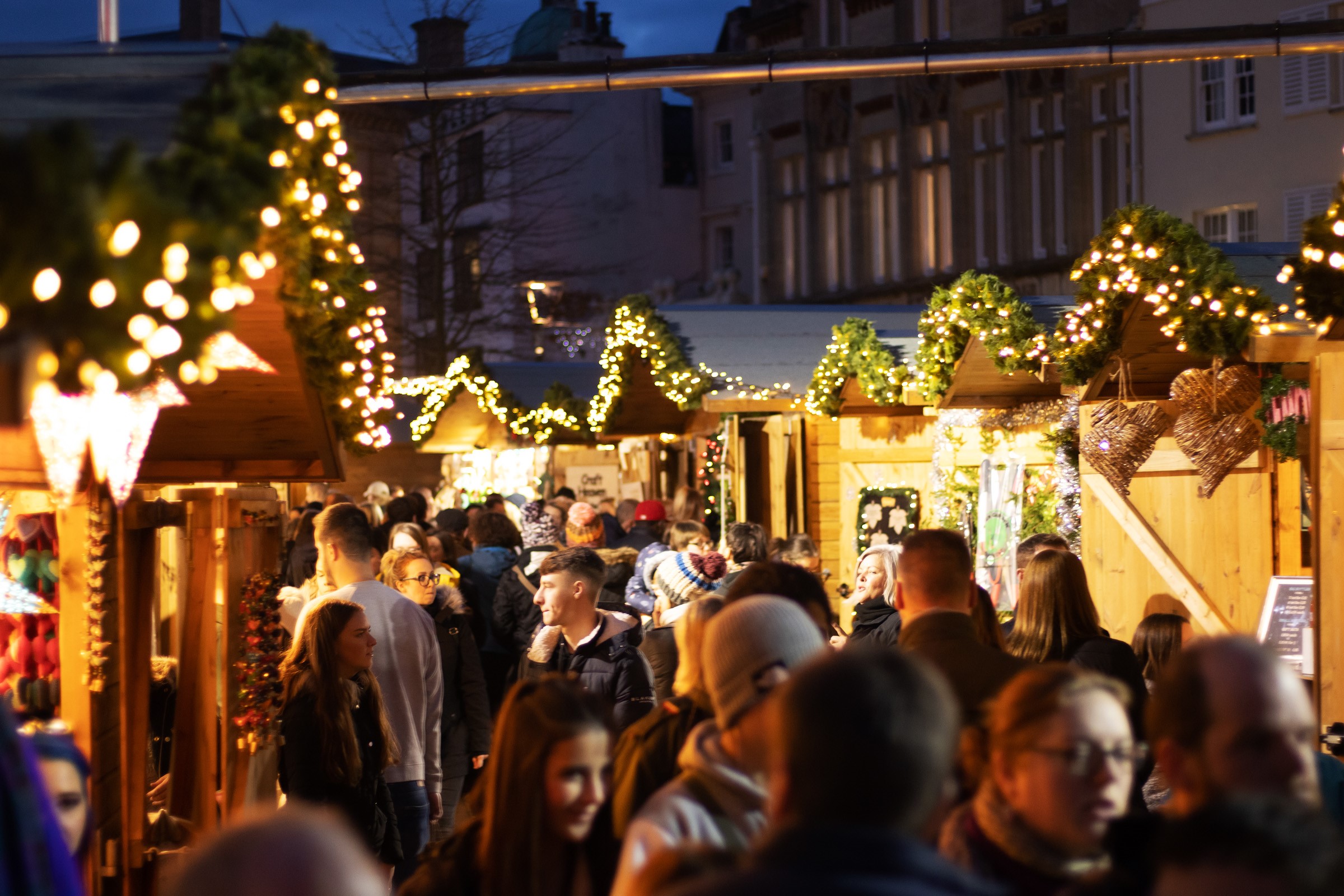 This year Exeter Cathedral Christmas Market has been bigger and better than ever, with 90 chalets and an even greater ensemble of gifts and gastronomic treats. A host of new local traders joined this year too, served by a new layout designed to provide easy access for all.
Shoppers wandered through a maze of festively lit lanes on Cathedral Green, lined with beautifully decorated Christmas chalets. The chalets hosted an array of more than 70 vendors offering unique and often locally crafted gifts, cards and decorations, covering everything from enchanting fused glass decorations, to locally distilled gins and West Country-made scarves and blankets. At the heart of the Market, a dedicated 'Food Village' was created with a further 17 food chalets and the Cathedral Tavern glass-roofed bar arranged around a village square, complete with Christmas trees and lights. The food chalets offered visitors a delicious range of authentic, freshly prepared street food from around the world, including French, German, Greek, Mexican, Moroccan, Nepali, Spanish and Thai cuisine. Visitors were also warmly welcomed into the Green's north west entrance with a new Giant Teepee Bar, which offered the perfect respite from hectic shopping with mulled wine served around a cosy open fire.
The trademark 'festive feeling'
Exeter Cathedral Christmas Market's trademark 'festive feeling' was as apparent as ever this year, thanks to some amazing performers setting the tone at the Cathedral's West Front. These ranged from the fun-filled samba of Street Heat, to classic Christmas carols courtesy of several talented University of Exeter groups, the Exeter Philharmonic, and many more. A few new festive touches this year added to the mood, including a four-metre illuminated star on Exeter Cathedral's west front and life size nativity scene. There was also a special Christmas gift from the Cathedral — offering visitors the opportunity to explore inside the fascinating building without paying an admission fee — which proved extremely popular. The Cathedral has seen a tenfold increase in visitors, compared with average figures for this time of year.
Visitor numbers to the Christmas market were up too. It is estimated that more than 600,000 people passed through the chalet-lined lanes this year, an increase even on last year's footfall. Traders reported serving visitors from across the UK and even further afield.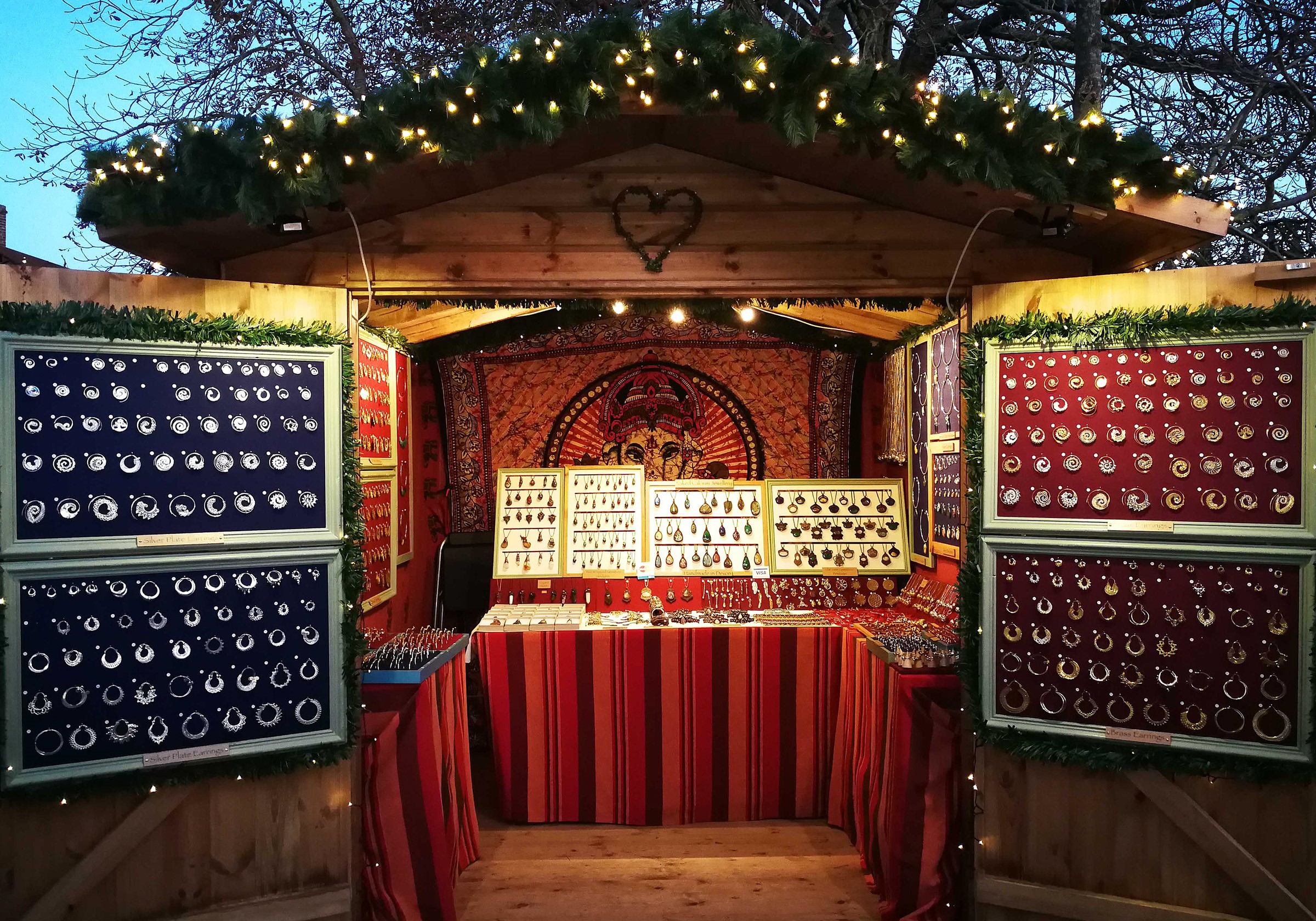 But for local visitors such as Clarke Cribb from nearby Exmouth, the event has become a regular fixture in the calendar that marks the beginning of Christmas each year:
"Exeter Cathedral Christmas Market is a great festive event that I look forward to every year. Each year it brings something a little bit different. This year, for example, I particularly enjoyed trying different specialities from around the world at the Food Village. And it's great to soak up the festive atmosphere with friends in the Cathedral Tavern and Teepee bars too."
Other visitors have also highlighted the festive atmosphere and tempting street food among their favourite aspects of Exeter Cathedral Christmas Market. One online reviewer commented, "Amazing place loads of stalls. Fantastic atmosphere — it's definitely not to be missed." Another added:
"I have always loved the Exeter Christmas Market but I think this year it has surpassed expectations… The food stalls in one central area is such a great idea, you can easily see what is on offer. "
Expectations were surpassed for traders in the Market's gift chalets too. As Simon Claro from Naked Calcium Jewellery observed:
"Last year here was good for us, but this event is just getting better all the time. Each evening after market trading we had to keep busy creating more new pieces to sell, but we've still finished the market with virtually nothing left!"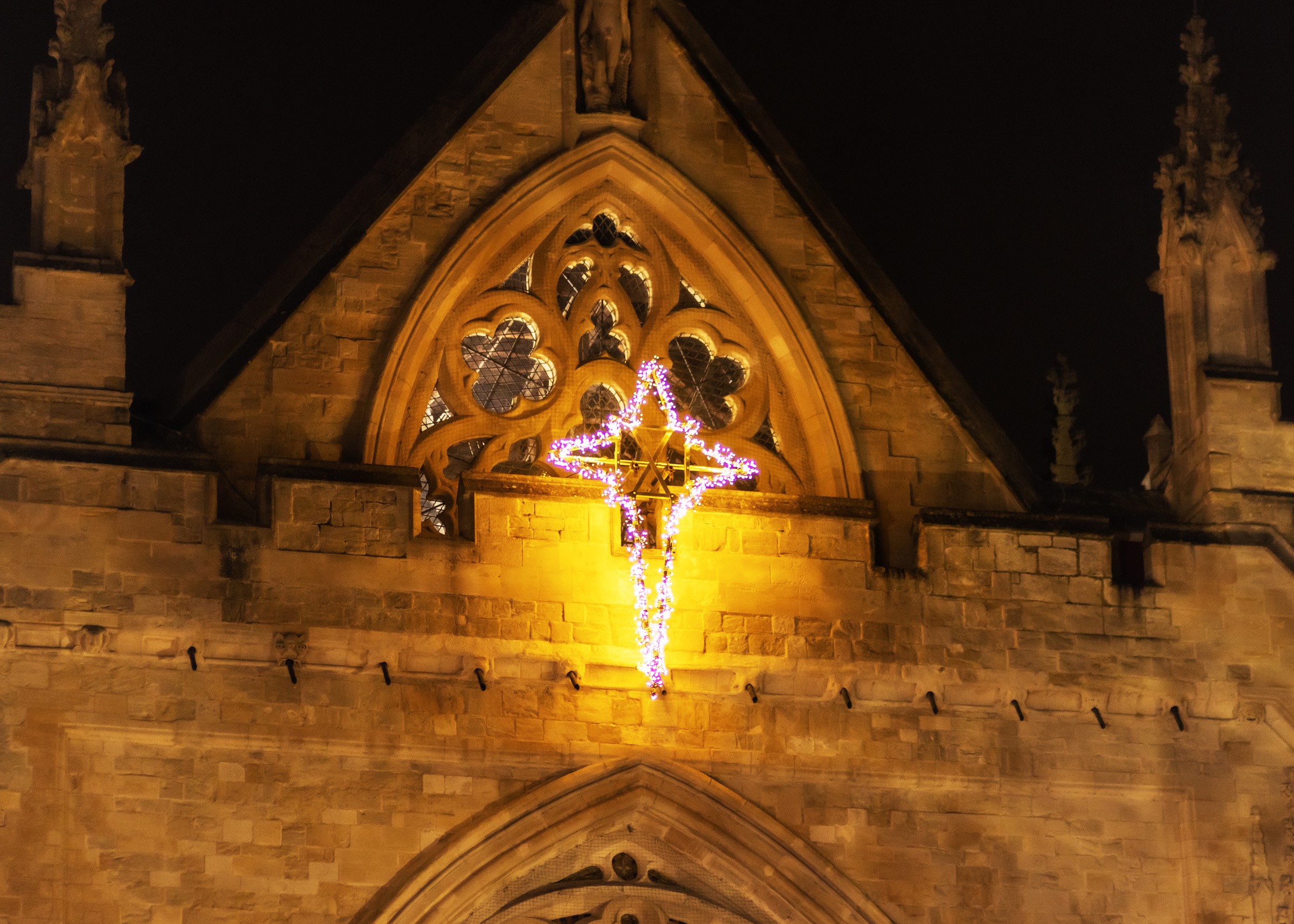 Visitors from far and wide
Mr Claro served many who had visited from further afield this year too. "We spoke to customers who had visited from Manchester and London. Some had been to several Christmas Markets at cities around the country and felt that Exeter was definitely one of the best."
Ensuring that Exeter Cathedral Christmas Market remains one the UK's best, while catering for over half a million visitors for 34 days, requires some serious organisation. And as Events and Christmas Market Manager, Cressida Peers points out, it is an event that could never happen without the hard work and commitment of Exeter Cathedral's partners, who cover a vast range of essential services:
"We are incredibly grateful for all the partner teams and individuals working tirelessly behind the scenes before, during and after the Christmas Market. For example, Cleaning Crew have been working all day every day, and in all weather conditions, to keep the site clean and tidy. Showbitz ensured the power supply ran smoothly throughout, providing a seamless service to all of the chalets, bars and food stalls—as well as keeping those all-important Christmas lights twinkling! Then there was ESP Security, who took on the critical responsibility of keeping visitors safe and traders secure around the clock. And of course, it would not have been a Christmas market without all the chalets supplied and constructed by Sheds Direct. There are so many more partners and volunteers involved too — all working hard behind the scenes to ensure the best possible experience for our visitors."
With such support and with such a successful year to build on, Exeter Cathedral will soon be busy again, planning for Christmas 2020. Announcements of new developments for next year's Market, as well as details on how to apply to be a trader, will be posted on the Exeter Cathedral website in the New Year.
For now though, Christmas 2019 is still only just beginning inside Exeter Cathedral. On Christmas Eve there's a Crib Service, Exeter's traditional Grandisson carol service, and Midnight Mass. Then on Christmas Day there are four more services, followed by a Eucharist on Boxing Day. Of course, everyone is welcome to attend any or all of these services. But if you prefer to simply wander inside and immerse yourself in the Cathedral's 1,000 years of fascinating history and architecture, then don't forget that the entrance fee is still suspended until 5th January 2020!