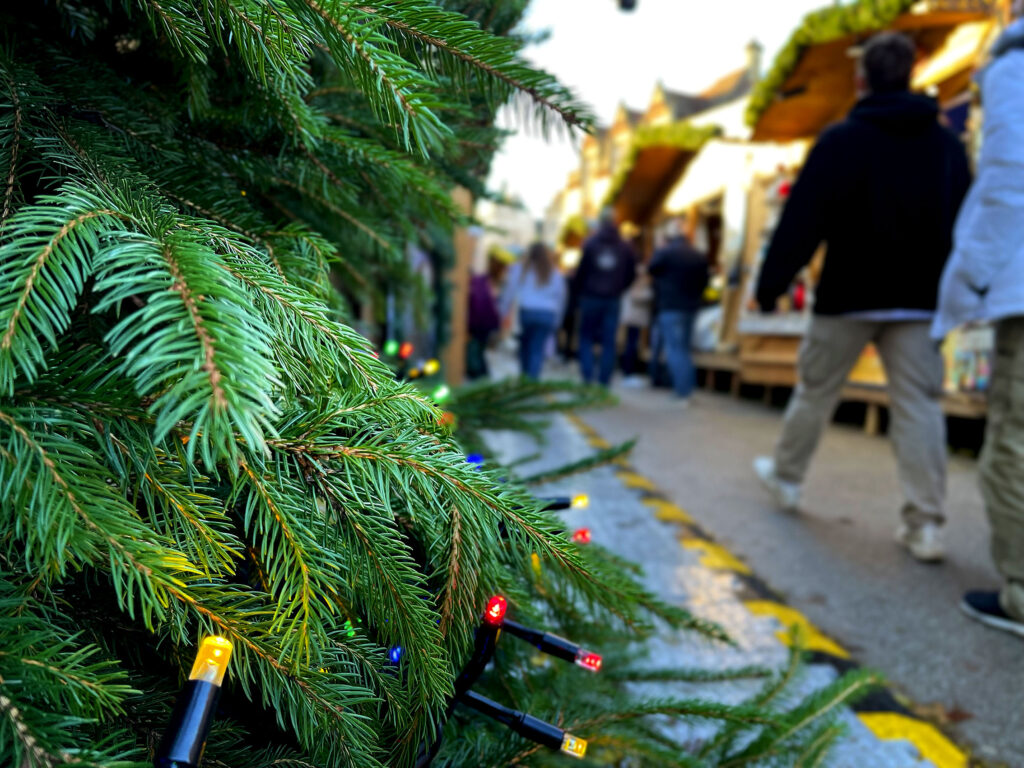 Devon's biggest Christmas Market opens today [Friday 18 November]. Set on Exeter's Cathedral Green, the 2022 Exeter Cathedral Christmas Market will officially begin at 5pm, with many of the familiar festive chalets expected to open to early visitors from 12 noon.
This year the market will include live seasonal music, starting with a traditional opening night performance of Christmas carols by Exeter Cathedral Choir at 6:20pm. Other performers scheduled throughout the month-long event include Exeter University's Singers and Choral Society, and Exeter Rock Choir.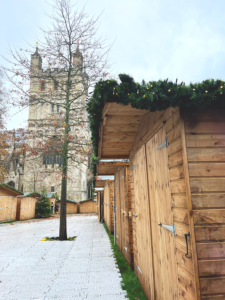 There are more than a hundred traders offering a range of unique gift ideas, crafts, food and drink. This year's offerings include original art and homeware from Alison Miles Pottery, Claire Vaughan Designs, CraftExe, Fanciflair, Jonkers, Silkwood Traders, SOZO and Trinity Marine. There are also hand-crafted Christmas decorations and carvings from The Olive Tree and Treasure Tree. Fashion and jewellery can be found at the market, with unique designs to be discovered at Glitzy Vintage Jewellery, Handmade by Holly, Mantis, Me and You, Monty's, Naked Calcium and Wild Wool. Pampered pooches can join in the sartorial elegance, with The Distinguished Dog Company's Devon-made doggy clothing, bow ties and collars, or if the pampering is strictly for people, there is Himalayan salt and incense from Crystal Palace, and natural, hand-made soaps from Emma's Soap.
More consumable Christmas treats can be found at a wide range of locally-produced gourmet gifts, including Devon-sourced charcuterie from Good Game, and fine cheeses from Cornish Cheese. For something sweeter, there are also preserves from Cherry Tree, brownies from Exeter's Cake or Death, artisan chocolate from Chococo, flapjacks from Dartmoor-based Flapjackery, personalised treats from Traditional Sweets & Treats, and Dartmouth-made fudge from Edward's Fudge Kitchen (including Christmas Pudding flavour!). Festive tipples to take home include ready-mixed cocktails from Exmouth-based Bar Buoy, award-winning gins from Exeter Gin and Salcombe Distilling Co., Dartmoor vodka from TORS, liqueurs from Monarch, and moonshine flavours reimagined for the 21st century by O'Donnell Moonshine.
For visitors seeking refreshments while shopping, Exeter Cathedral Christmas Market has its own Street Food Village, bringing together authentic and freshly-prepared dishes from around the world, including tartiflette from La Grande Bouffe, burritos from That's Nacho Burrito, and gyros from The Big Greek Feed, as well as vegan and vegetarian burgers from BUN, Mac and Cheese from Gourmet Street Kitchen, and traditional hog roast baps from Kenniford Farm.
The ever-popular Cathedral Tavern this year is a ski resort-themed bar run by Exmouth-based award winners, Crossed Anchors Brewing, while on the other side of Cathedral Green, visitors can step into a Victorian Christmas, with a Dickensian-themed tent and drinks menu created by Exeter cocktail venue, Dr. Ink's Curiosities.
Once again, Exeter Cathedral has dropped its sightseeing admission fee during Christmas Market period – and for the rest of December and January – offering all visitors an opportunity to experience its peaceful atmosphere and medieval architecture, free of charge.