Exeter Cathedral Awarded £4.3 Million from The National Lottery Heritage Fund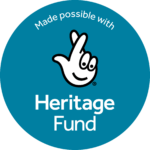 Exeter Cathedral has been awarded a £4.3 million grant from The National Lottery Heritage Fund.
The grant will support the Cathedral's 2020s Development Appeal, funding an ambitious project designed to bring significant improvements for visitors, engage a wider audience and help secure long-term sustainability.
Highlights for the project include:
A new Cloister Galley to connect the Cathedral with the Chapter House and Pearson Building
A new Treasures Exhibition, displaying currently inaccessible collections from the Cathedral's Library & Archives
An interpretation of 50 medieval misericords – one of only two complete sets surviving in England
Relocation of the Cathedral Shop
A new heating zoning system to improve energy efficiency and sustainability
Improved accessibility for all visitors, including new toilets and lifts
A new calendar of activities, including a Domesday project and 'Riddler' residencies, drawing on the Cathedral's 10th century Exeter Book for inspiration (an anthology of poetry and riddles, the Exeter Book has been granted UNESCO status as one of the world's principal cultural artefacts.)
Roughly half of Cathedral building will be conserved and refurbished as part of the project, protecting the Cathedral for years to come. The space will also be made more sustainable and more inclusive.
For the Very Revd Jonathan Greener, Dean of Exeter, the funding brings a transformational boost:
"We are so excited to have received this incredible support from The National Lottery Heritage Fund.
"Exeter Cathedral has been at the heart of the local community for nearly a thousand years, and thanks to National Lottery players across the UK, we are now well on the way to ensuring that it continues to serve the people of Devon and beyond for many more years to come.
"The work funded by this grant will enable us to realise our long-held vision of engaging the whole of our community in their heritage, while becoming more welcoming, more accessible and more sustainable for the 21st century."
For Stuart McLeod, Director England – London and South at The National Lottery Heritage Fund, the award is a recognition of the importance of Exeter Cathedral for its local community:
"We are delighted to support Exeter Cathedral and help it transform its spaces and experience for future visitors. Not only does it play an integral part in the community of Devon but it is a building that has been the centre of so much of Exeter's history. Investing in heritage such as this makes communities better places to live, creating jobs, supporting local economies, driving tourism and making heritage more accessible to others. Thanks to National Lottery players, this historic building can be protected and continue to evolve and engage a wider range of people with its heritage."
This latest award follows earlier preliminary funding by the Heritage Fund, as well as years of careful research, planning and investigation work. Jill Taylor, Director of Development at Exeter Cathedral, has led the project since November 2018:
"Every step of this journey has been taken with great care – through research, investigation, consultation and painstakingly detailed planning.
"The Heritage Fund team have been extremely supportive in all our efforts to open this magnificent centre of regional heritage to a wider range of people. The whole process has helped us to identify and meet the needs of our community and those of visitors from further afield."
Exeter Cathedral is just one of the recipients of Heritage Fund support for cathedrals and churches across the UK, totalling more than £5.5 million in this round of funding. Other recipients include Birmingham Cathedral, St John the Baptist RC Church in Rochdale, St Macartan's The Forth Chapel in County Tyrone, and Stottesdon Parish Church in South Shropshire. Eilish McGuinness, Chief Executive of The National Lottery Heritage Fund, concludes:
"We're proud to continue to support the great cathedrals and churches within our communities. They not only offer people a space for worship and a quiet space for reflection, but are a core focus in our cities, towns and rural communities. We are seeing a new movement of using these spaces in new ways – to engage with more people within our communities and ensuring a sustainable future by providing different sources of revenue to support  their upkeep. Thanks to National Lottery players, the funding to these projects will ensure these precious buildings are conserved for the future but will also continue to evolve and provide a vibrant future at the core of their communities."