The Royal School of Needlework will bring pieces from their collection of ecclesiastical embroideries to the cathedral from the 1st – 26th August. They will feature works in a variety of techniques including silk shading and metal thread embroidery,
Dr Susan Kay-Williams, Chief Executive of the Royal School of Needlework, said "We are delighted to be bringing a selection of our ecclesiastical pieces to Exeter Cathedral. The exhibition will include 6 of the Litany of Loreto pieces and a range of work by former RSN Diploma students. The display will enable visitors to explore these pieces in detail."
In addition to the works from the RSN there will be a number of examples from the Cathedral's own collection of vestments and frontals, both historic and those worked by the current Cathedral Company of Tapisers.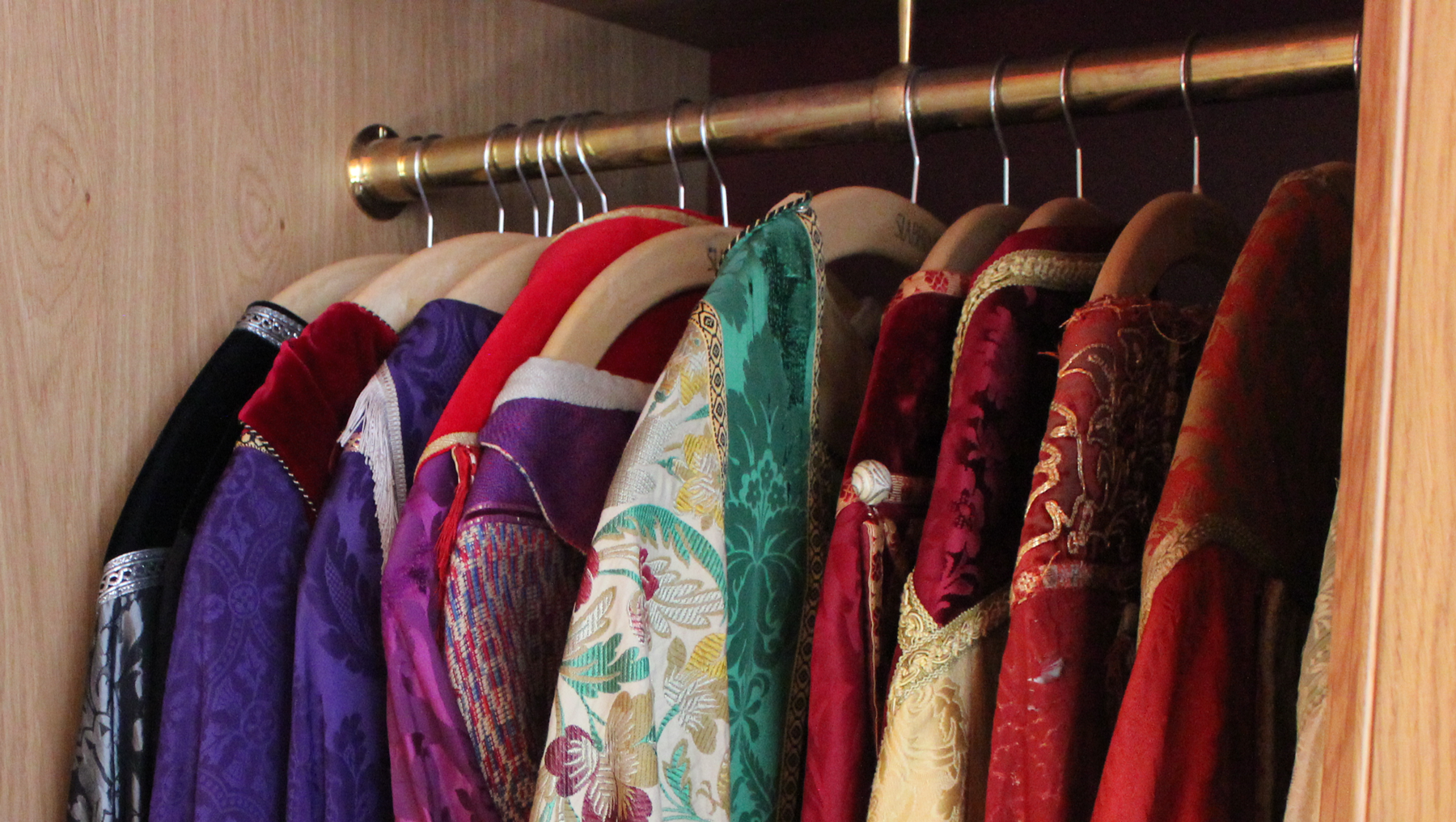 The exhibition will be open normal cathedral opening hours and will be included in the standard entry charge.