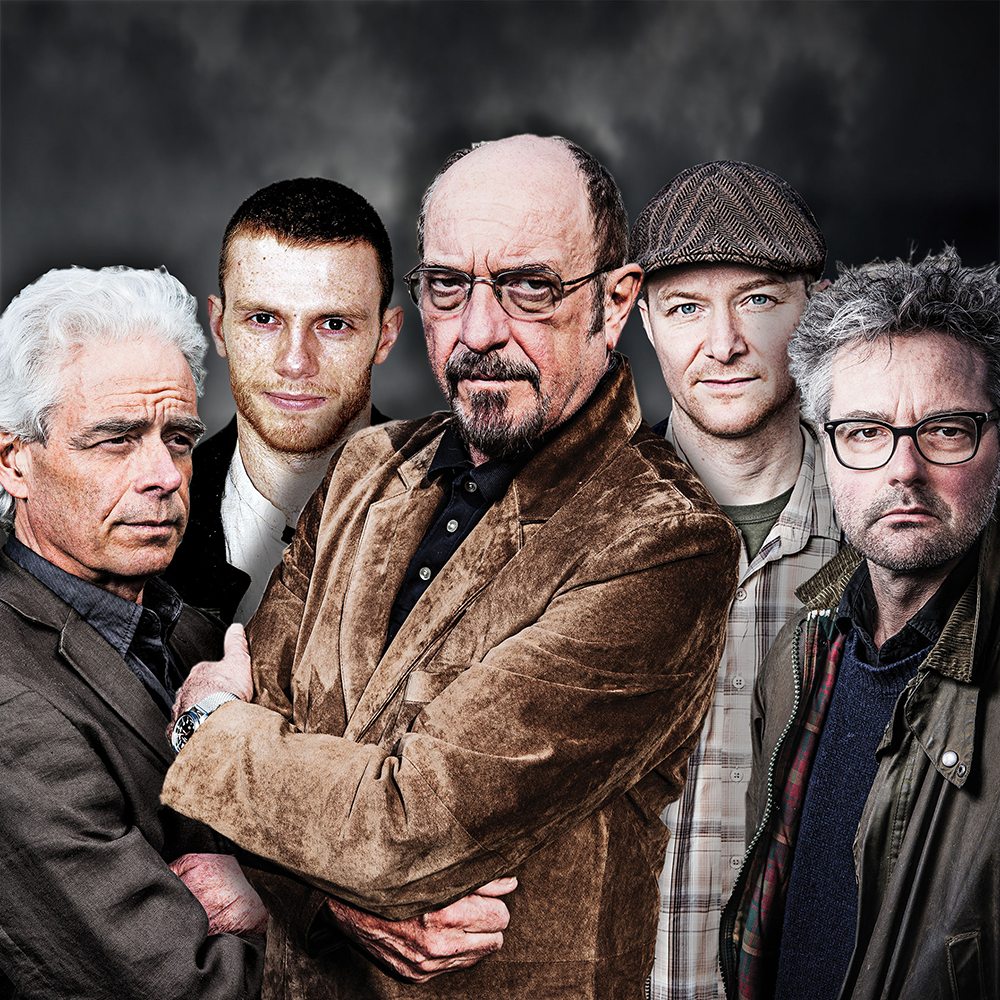 Rock band Jethro Tull are set to perform at Exeter Cathedral on 20 December as part of a special Christmas tour.
The internationally-famous band will perform free of charge to raise money for Exeter Cathedral's Development Appeal. Exeter will be the band's last performance of 2022 and their final Christmas with Jethro Tull date, following performances at Bath Abbey and Gloucester Cathedral earlier in the month.
Formed in 1968, the band has gone on to release 30 studio and live albums, selling more than more than 60 million copies worldwide. Led by founding member, flautist and vocalist, Ian Anderson, Jethro Tull are one of the world's longest-running progressive rock bands, with a packed tour diary that has continued for 54 years, including more than 4,000 concerts in 40 countries. 
The 20 December concert will be the band's second at Exeter Cathedral, and one of many in churches and cathedrals across Europe. Although not counting himself "among practising, devout Christians," Anderson's fundraising performances reflect his affinity with the values of the Church, and a belief in the importance of maintaining churches and cathedrals for the wider community:
"I firmly believe that all people – whether simply of enquiring mind or of undying resolute faith – need all the spiritual encouragement they can get in these increasingly secular days.
"As our performances draw in many people who may not have visited before, we hope that we are able to reinforce the Christian message of welcome, its manifest values and bring together one and all in a community of spiritual and heightened awareness."
For Jill Taylor, Director of Development at Exeter Cathedral, the fundraising concert brings a welcome boost to the cathedral's Development Appeal:
"We have been thrilled with the support and encouragement we have received from Ian Anderson, who really understands the importance of ancient cathedrals like Exeter. It is a great privilege to have a giant of the rock world performing here in Devon, and Ian's generosity means a huge boost to our Development Appeal to make Exeter Cathedral a place that can fully serve all the people of Devon and beyond."
For The Very Revd Jonathan Greener, Dean of Exeter, the concert adds to an already exciting time of year at the cathedral:
"We are hugely grateful to Ian, the band, and everyone involved in bringing the Jethro Tull experience to Exeter Cathedral.
"Advent and Christmas are always highlights for us, not least because they are seasons when lots of people are drawn to the cathedral – perhaps for the first time – by our Christmas Market, carol services and Nativity plays. 
"We are particularly excited about Christmas with Jethro Tull this year, because we hope it too will attract new people, from all walks of life, to experience together the phenomenal music of Jethro Tull, along with a taste of the spirituality, music and architecture that makes this place such an awe-inspiring venue."
As Anderson concludes:
"Perhaps, in order to bring the Christian message into the everyday lives of people, we need to sometimes bring those same everyday lives into the physical context of the Church through the means of considered, sensitive and respectful entertainment."