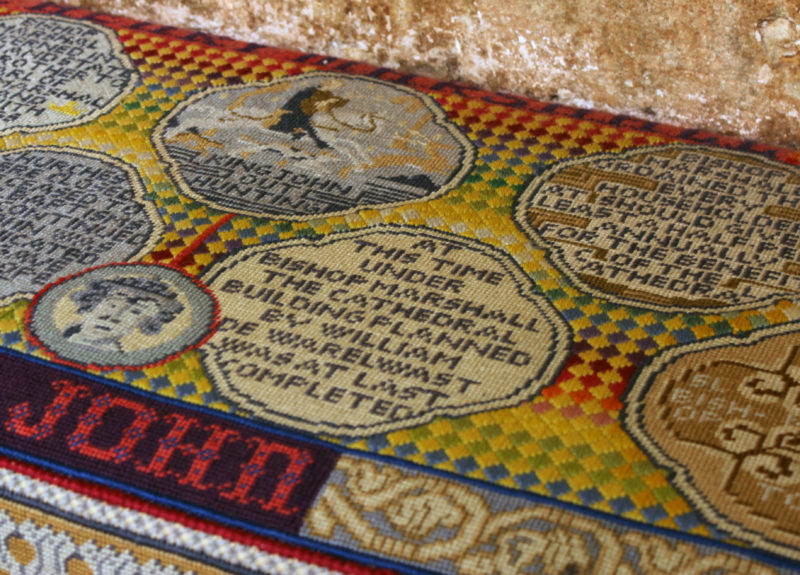 In July 1989 the Exeter Rondels were unveiled at Exeter Cathedral. Combining the artistry of a leading expert in embroidery design (Marjorie Dyer), linked to the needlework skills of over seventy volunteers from the Cathedral's own Company of Tapisers, the Exeter Rondels took many years and thousands of hours to complete.
The Exeter Rondels take the form of a series of embroidered cushions, over seventy metres in length, lining the sides of the nave in Exeter Cathedral. Greater in length than the famous tapestry at Bayeux, the Exeter Rondels are a magnificent achievement, stunning in the brilliance of their design and conception.
The Exeter Rondels form a chronological story of national, local and church history. Visitors walking through the nave will follow the main events of the past, told through the words and pictures interwoven on the Rondels. Every monarch is recorded along with the Deans and Bishops of Exeter (up until 1989) together with their dates. Battles, coronations and great events of British history are all revealed through a richly-coloured tapestry of over 14 million individual stitches.