Threads Through Creation: An exhibition by artist
Jacqui Parkinson
Wednesday 8 June – Sunday 24 July 2022 during the Cathedral Opening Hours
Threads through Creation is a spectacular sequence of twelve huge textile panels. It is an exuberant retelling of the creation story in the book of Genesis, a retelling which many visitors will find both moving and breathtaking. Viewers are treated to a wonderful variety of colours, shapes, patterns – and of course lots of creatures!
 The exhibition is one of the largest textile projects by a single artist, ever. It has taken Jacqui nearly three years. It follows on from 'Threads through Revelation', her first huge exhibition, which toured 14 cathedrals including Exeter, from 2016 to 2018, and was seen by more than 500,000 visitors.
The Threads Through Creation exhibition is included in the price of admission. 
---
Additional Information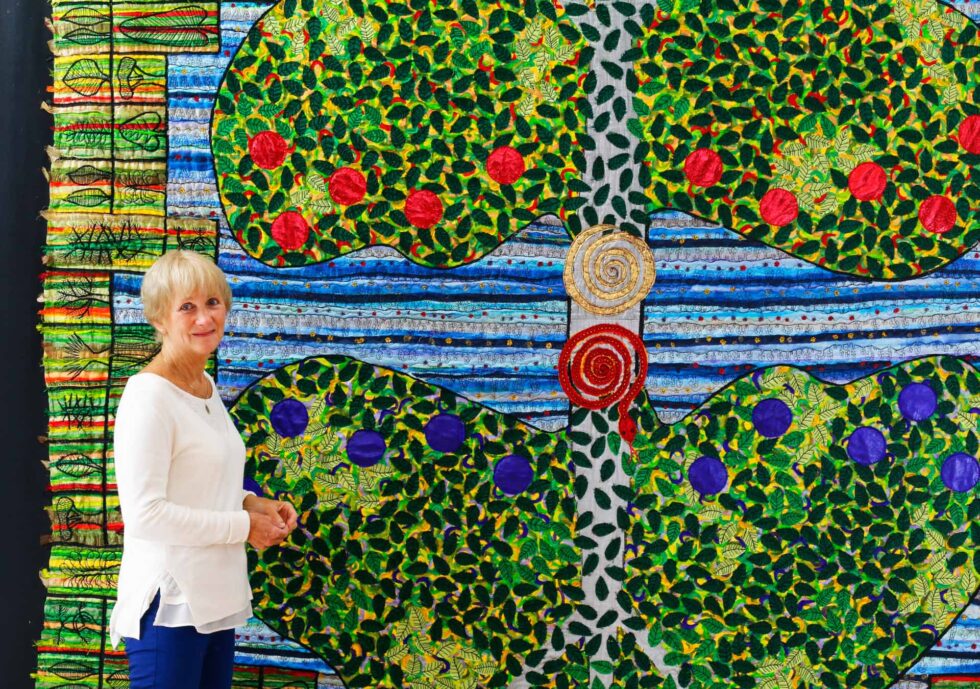 Jacqui Parkinson is a textile artist, working principally with fabric and thread. She was born in Manchester and now lives near Exeter. Formerly a drama teacher, she brings a sense of drama to her work, which has been displayed in most of the cathedrals of England. Learn more about her at www.creation-threads.co.uk.