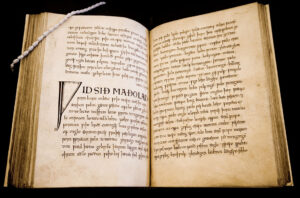 The Exeter Book of Anglo Saxon poetry is one of the oldest surviving examples of English literature, recognised by UNESCO as one of Britain's primary cultural artefacts.
Usually kept in Exeter Cathedral Library & Archives, the original 10th century manuscript is being brought into the magnificent surroundings of the Cathedral for public display, for one day only.
Visit between 11am and 2pm to see the Exeter Book and hear an introductory talk about this unique collection of poetry. Admission included with Cathedral entrance price (£5).