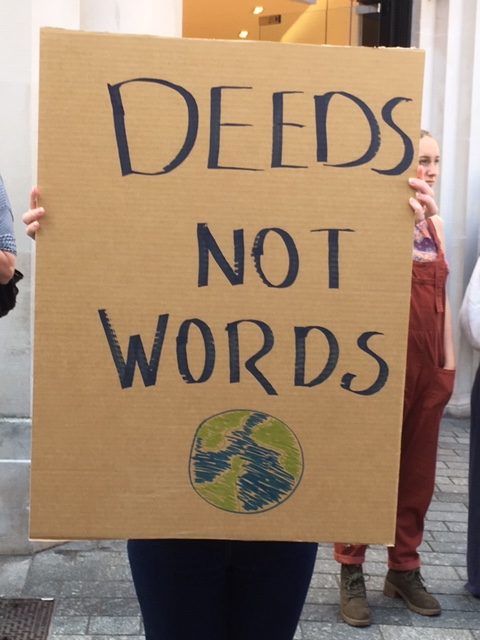 A one-day festival of thought and action to join up faith and the environment – and inspire us to make a difference.
Keynote speaker: Bishop Nick Holtam, Bishop of Salisbury and lead bishop for environmental affairs.
Workshops – science, theology, food, direct action, buildings & echochurch, biodiversity, global perspective & the Lent Book – creative corner, seminars, panel discussions and more.
Choice of morning workshops:
1. Climate Science & Adaptation; The Risks, Opportunities and Takeaway Solutions – Luci Isaacson, Director of Climate Vision
2. Community*: The Urgent Need To Work Together – Br Clark Berge SSF, Guardian of Hilfield Friary
3. Eco-Theology* – Prof Chris Southgate, Professor of Christian Theodicy, University of Exeter
4. Energy, Travel & EcoChurch* – Caroline Pomeroy, Director of Climate Stewards
5. Worship: Beyond Plough & Harvest Services – create and use a simple act of worship together * – Revd Andy Dodwell, Vicar in Barnstaple Mission Community & environmentalist
Choice of afternoon workshops:
1. Biodiversity & Conservation In Our Churches* – David Curry, Diocesan 'Living Churchyards' Lead, Diocese of Exeter
2. Direct Action: What would Greta do? – Jess Nicholls, Fridays For Future & Liz Dunbar, Christian Climate Action
3. Food – Climate resilient agriculture and local food priorities for the new decade* – Roger Cozens, Rural Development Consultant for international NGOs, governments and local food group
4. International Perspective & the 2020 Lent Book: Saying Yes to Life – How caring for creation helps us to live life to the full and be part of God's restoration story* – Sue Willsher, Senior Policy Advisor, Tearfund
5. Lobbying & Influencing Decision Makers* – Jill Stone, Regional Coordinator, Christian Aid
For further details please see this page
exeter.anglican.org/events/the-big-green-event
Please book in advance via the link below.