POSTPONED until 17th July 2021
Music played a major role in the way people lived during the World War II era. While this era was a very serious and bleak time, people still found joy in music. The role of music during this time helped keep positive spirits among people all around the world. During this period the pianist Myra Hess and friends from the world of classical music, staged concerts at the National Gallery for the whole of the wartime period with daily performances from Monday to Friday, every week of the year and even during the Blitz. The concerts did much to boost the morale of ordinary Londoners at a time of 'cultural black-out' and were attended by a total of 750,000 people over six and a half years.
Join us for an evening at Exeter Cathedral celebrating VE Day 75 years on and the Music that kept the Nation going. Musicians will be international violinist, Sophie Rosa, soprano Davina Hastings, Exeter Bach Choir together with the St David's Singers, Exeter Symphony Orchestra and performances by multi award-winning youth theatre group Centre Stage. Accompanying the musical content, the charity welcome Kate Adie as guest speaker. The evening will be compered by David Fitzgerald from the BBC.
All proceeds will go to ABF The Soldiers' Charity, the Army's National Charity since 1944. It exists to help soldiers, former soldiers and their families in times of need.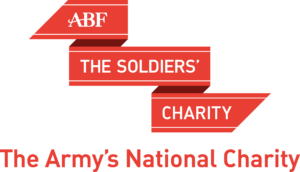 Registered charity in England and Wales (1146420) and in Scotland (SCO39189)