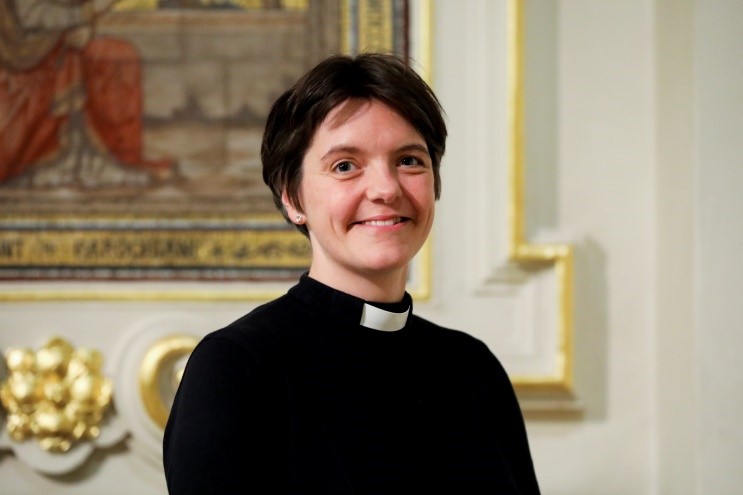 with Revd Catherine Duce
We're delighted that Holy Ground will be going ahead on Facebook Video and Zoom. Catherine's talk is available on Facebook Video here. On the evening, we invite you to join us on Zoom for a 40 minute service, including hearing the talk together, then, after a break to make a coffee, return at 8pm for questions and a conversation in response to the talk.
Topic: Holy Ground at Exeter Cathedral
Time: May 10, 2020 19:00
https://us02web.zoom.us/j/84666509907
Meeting ID: 846 6650 9907
Charles de Foucault once famously remarked that if we need to go to the desert to find God, then everyone trying hard to survive in a bustling city would need to have a little strip of desert with them. Drawing upon insights from the Nazareth Community and the HeartEdge network, this evenings Holy Ground will seek to nurture a desert community in the heart of Exeter where people can discover God's presence continuously in their midst. Together we will experiment with silence, sacrament, scripture, sabbath, sharing and staying with.
Revd Catherine Duce is Assistant Vicar for Partnership Development at St Martin-in-the-Fields. Through HeartEdge, a network of churches, she encourages congregations in London to engage with culture, compassion and commerce. Her appointment has been made possible because St Martin's has been designated a resource church by the Diocese of London. Catherine is also a founding member of the Nazareth Community, an experiment in being with God, with one's neighbour and with oneself in the centre of London.
Catherine served a four year curacy at St Stephen's, Rochester Row in the diocese of London. Before ordination she worked in theological action research at Heythrop College and Ripon College Cuddesdon. She has co-authored two books: Researching Practice in Ministry and Mission: A companion and Talking about God in Practice: Theological Action Research and Practical Theology.