In celebration of National Poetry Day on Thursday 1st October, the Library & Archives are running an online Poetry Workshop!
Have you ever wanted to write, but you're not sure where to start?
Do you have ideas that you struggle to put on paper?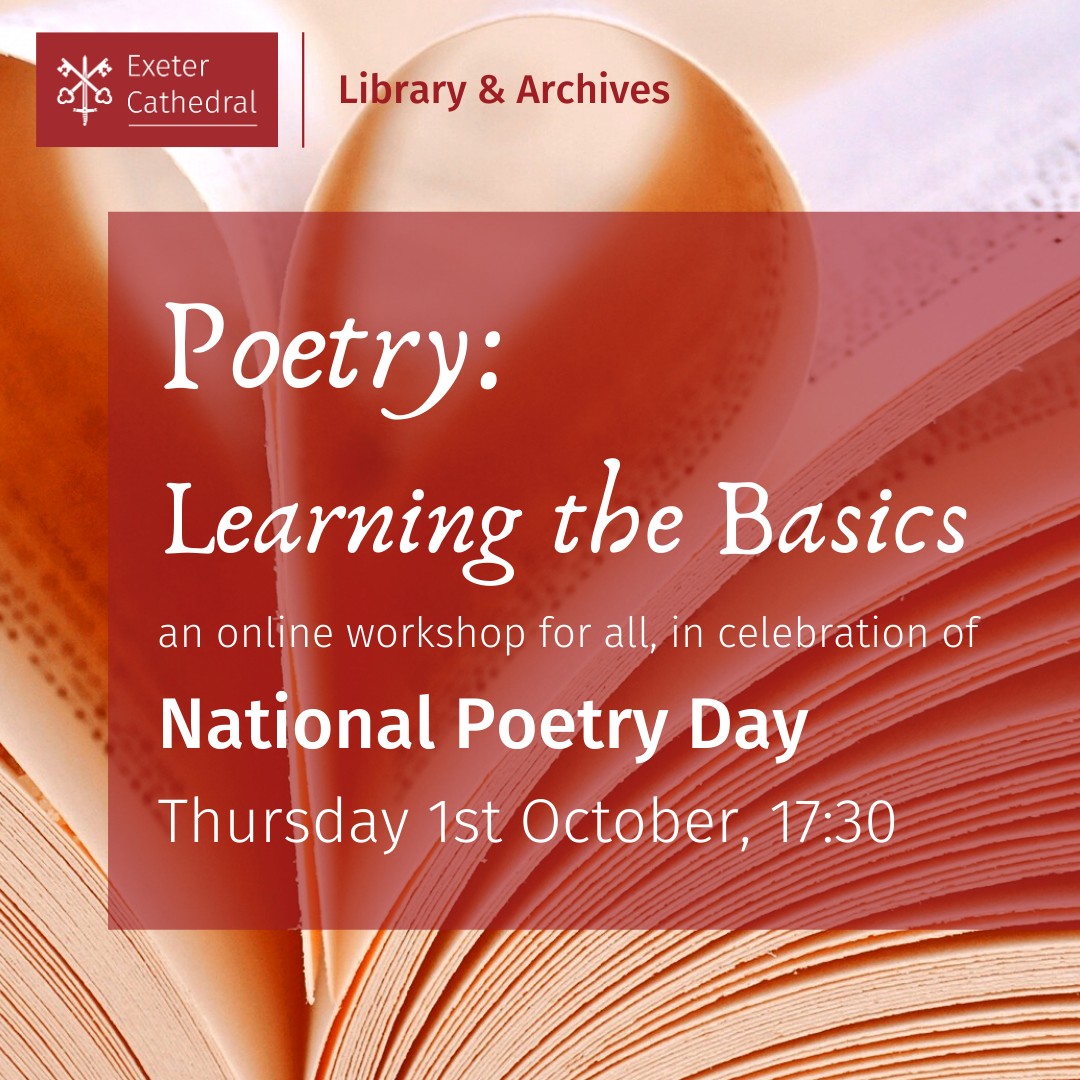 In this online workshop, you will be taught the basics of writing poetry. With guidance from a poet and recent graduate of English & Drama, you will take part in fun tasks, and learn tips & tricks to write a poem you can be proud of.
This workshop is open to all ages & abilities. All you need is some paper, a pen, and the desire to get creative.
Happy National Poetry Day!
Tickets
The workshop will begin at 17:30, and will last for one hour.
Tickets are £5. Buying one ticket secures your invitation to this workshop from one device. A stable internet connection and access to an electronic device, such as a laptop, computer or smartphone is required. Camera is not necessary, but if you're comfortable, it would be lovely to see the people we are writing with!
To book your tickets, please click on the link below
This event will be facilitated online. We will send you the Zoom link on the day of the event.
ACCESSIBILITY: We have strived to ensure that the materials for our workshop are accessible to all. If you have dyslexia, or any disability that could affect your participation in our workshop, please email us at [email protected] and we are more than happy to make suitable arrangements.