With Professor Piers Ludlow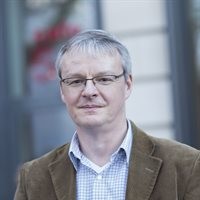 Amidst our new saturated coverage of Europe, Brexit, and the European Union, Piers Ludlow invites us to consider what doesn't hit the headlines: the silent but important role that religion has had in European integration.
Piers Ludlow is professor of international history at the London School of Economics.  He is an expert on Western Europe since 1945, with particular expertise on the history of the European integration process and the Western European approach to and role in the Cold War.