How faith communities responded to the trauma and tragedy of the fire at Grenfell
With Revd Dr Mike Long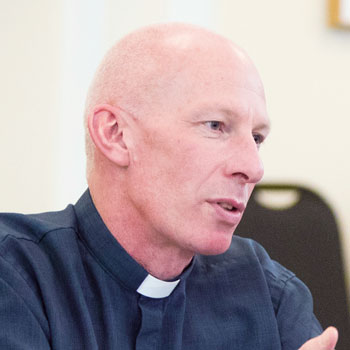 Local churches were at the frontline of offering practical and pastoral support in the aftermath of the Grenfell Fire. Tonight we hear the story from someone who was in the forefront of this ministry, and reflect on how we foster such generosity and compassion in the lives of our own Christian communities.
Revd Dr Mike Long is Minister of Notting Hill Methodist Church and a member of the Methodist Church's Faith and Order Committee. He has studied Theology and Politics, focussing particularly on poverty, community engagement, and international debt. In the aftermath of the Grenfell fire, Mike became chair of the Shelter Commission discerning a new vision for social housing.