With Professor Tim Gorringe and Jess Nicholls
Climate scientists tell us that our climate faces an emergency. It is changing at an unprecedented rate, due to human activity – and this change presents a danger to the future of humanity and our planet. High profile campaigns including School Strikes and Extinction Rebellion seek to make the environment a priority of our social and political agenda.
On this evening Holy Ground will explore the role of protest in campaigning for environmental justice. We are delighted to welcome two speakers to tell us of their experiences.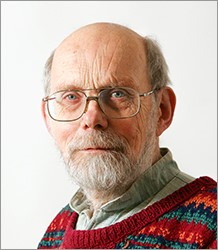 Tim Gorringe is Emeritus Professor at the University of Exeter. He has previously taught theology in South India and Oxford. His recent books include The Common Good and the Global Emergency, Earthly Visions: Theology and the Challenges of Art, and The World Made Otherwise.
Jess Nicholls is part of the Fridays For Future: Exeter, a youth-led climate activist group operating within and around Exeter, supported by Extinction Rebellion Exeter and part of the wider Youth Strike movement, standing with Greta Thunberg.