Christmas with the Cathedral Choir I Matinee performance
IMPORTANT UPDATE
At Exeter Cathedral, we want to celebrate Christmas and share Christmas joy while helping to keep people safe. So in response to recent news about the Covid Omicron variant, we have now limited tickets for this event to ensure more space for physical distancing and less crowding at entrance and exit points. Please note that there will not be an interval during this concert.
You will need to wear a face covering throughout this event, unless exempt.
Tickets will not be available on the door.
Exeter Cathedral's renowned choir returns for the most popular Christmas carol concerts of the year, which are always among the highlights of the festive season.
The adults and choristers will be directed by Timothy Noon (Director of Music), and accompanied on the mighty Cathedral Organ by James Anderson-Besant (Assistant Director of Music).
Due to popular demand, this year we have three dates.
---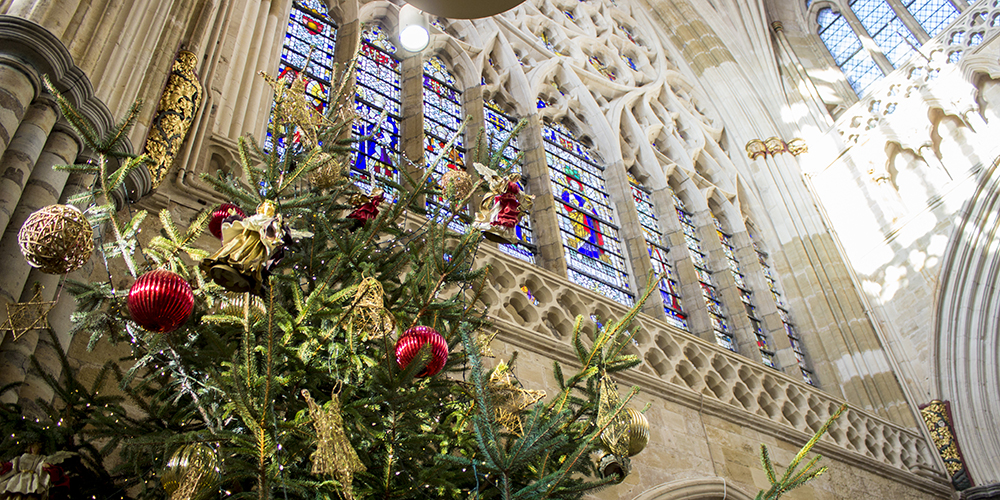 ---
Tickets
Tickets £10-£18, and £5 for Under 18s. Available from 01392 285983 (Monday to Friday) or online.
Tickets Front Nave – £18
Tickets Middle Nave – £16
Tickets Rear Nave – £13
Tickets Premium Unreserved Side Aisle – £16
Tickets Unreserved Side Aisle – £10
All seats reserved with the exception of the side aisle seats .
Additional Information
This year, in order to provide our audience with the choice to sit in a more spacious environment, on the north side of the nave, we have removed some seating to increase the distance between rows.
Doors open at 14:15 and the performance begins at 15:00.
More Dates…
Monday, 20th December at 19:00
Tuesday, 21st December at 19:00
---
This event is kindly sponsored by