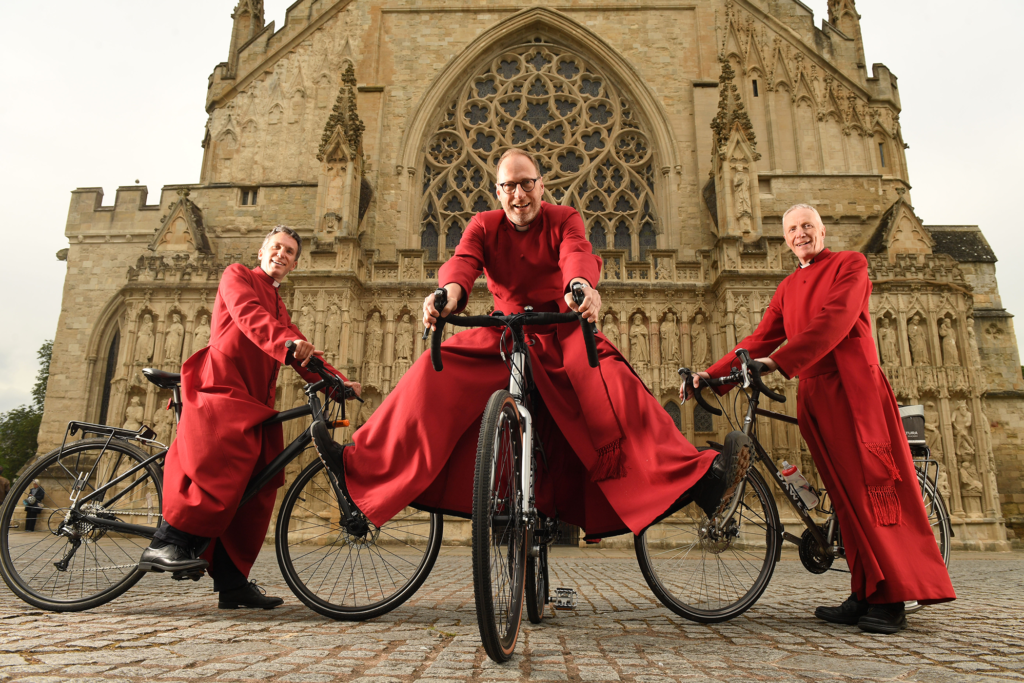 Cathedrals Cycle Route Relay 2022
The Cathedral Cycle Route Relay will pass through Exeter between 20 – 23 June
Cyclists from cathedrals across the country will be taking part in the second nationwide relay ride on the new Cathedrals Cycle Route that links every one of the 42 Church of England cathedrals to promote greener travel and mental and physical wellbeing.
A group set off from Newcastle Cathedral on 6 June, to coincide with the start of Bike Week, Cycling UK's annual celebration of cycling, and fellow cyclists are expected to return to Newcastle Cathedral 42 days later (weather permitting) bringing back the baton which will have been passed between each of the 42 Church of England cathedrals.
Cyclists are due to arrive in Exeter from Wells on Monday 20 June and will depart for Truro on Tuesday 21 June. Cyclists will arrive from Truro on Thursday 23 June and depart for Salisbury on the same day. 
Anyone can ride the route, cycling part of the way between one or two cathedrals or attempting the whole of the 2,000-mile loop. If you'd like to get involved in the Cathedral Cycle Route Relay please contact James Mustard.
---
Additional Information
The Cathedrals Cycle Route is a unique partnership between the Association of English Cathedrals and Cycling UK, with the support of Sustrans, the British Pilgrimage Trust and Northumbria University.