Two amazingly talented international performers are DONATING their
performance on Living Room Live to support

Exeter Cathedral's Music Foundation.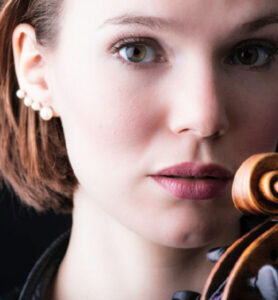 Tamsin Waley-Cohen: Violin
Born in London, Tamsin Waley-Cohen enjoys an adventurous and varied career. In addition to concerts with the Royal Philharmonic and London Philharmonic, her love of chamber music led her to start the Honeymead Festival, now in its twelfth year, from which all proceeds go to support local charities. Tamsin is a founding member of the Albion string quartet and 2016/17 she was the UK recipient of the ECHO Rising Stars Awards, playing at all the major European concert halls. In the 2018/19 season she toured Japan and China, and gave her New York Debut recital at the Frick.
She is Artistic Director of the Two Moors Festival.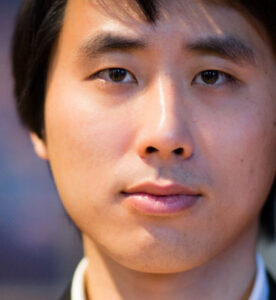 George Fu: Piano
George once said, "he couldn't imagine waking up without playing the piano" and began studying piano at age five. Hailed by the Boston Music Intelligencer as a "heroic piano soloist" with "stunning virtuosity", Chinese-American pianist George X Fu has performed as a soloist with orchestras such as the National Symphony Orchestra. Also interested in interdisciplinary work, George has worked in various capacities: from collaborating in a ballet project with dancers Isaac and Esteban Hernandez to a capacity crowd in Mexico City; to performing piano etudes by Dmitri Tymoczko in Brooklyn alongside dancer and choreographer Barbara Gail Montero.
---
Beethoven Sonata no.10 opus 96
The Violin Sonata No. 10 opus 96, has been described as the loveliest of his violin sonatas, with "calm, ethereal beauty" and "a searching test for the players. Everything must be right, from the very first trill".
It has four movements:
i. Allegro moderato (in G major)
ii. Adagio espressivo (in E-flat major)
iii. Scherzo: Allegro – Trio (in G minor, Trio inE-flat major, ends in G major)
iv. Poco allegretto (in G major)
The Ravel Sonata
Maurice Ravel composed his Violin Sonata No. 2 for violin and piano from 1923 to 1927. He was inspired by American music, namely jazz and blues. It has three movements:
i. Allegretto
ii. Blues. Moderato (Ab major)
iii. Perpetuum mobile. Allegro
---
VIEWABLE FOR
7

DAYS on Living Room Live
from Monday 15th June, 7pm
Please make quick and easy online donation at our JustGiving page. Please include the reference 'Tamsin' when making your donation. Thank you.