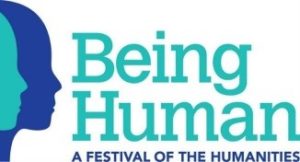 Cathedral Admission applies
NB.
Students £5 for all activities
with Student Card
Being Human is back! From trawling for treasures in archives to discovering secret lives and overlooked histories, the annual Being Human festival is limbering up for November 2019. Join us for a day of activities in this majestic building, built by the medieval mortal.
14.30 & 15.30
Cracking the Graffiti Code
£5.00
This 50 minute floor tour shows you some of the hidden gems that graffiti makers have been crafting over the centuries. Do they have meaning, how can we tell the age of markings? Bring your own torch for a closer look with Exeter University expert
Crystal Hollis. Limited spaces – booking essential.
About Crystal

Crystal Hollis has spent the last seven years staring at walls and deciphering their stories. As a PhD student at the University of Exeter, she specialises primarily in church graffiti. Her previous work includes the discovery of medieval inscriptions in a transplanted chapel in the USA, and several in-depth looks at graffiti in churches in Suffolk.
Manuscripts, Imaginalia and More
In the Chapter House
The Library and archivists of Exeter Cathedral will be showing a bespoke display of doodles, marginalia, medical and animal related manuscripts. Mandy Kingdom will talk you through a 'Care in the Cathedral' display highlighting some human remains from the cathedral green with artefacts, replicas and models.
Medieval Menageries
Lecturer Naomi Sykes from Exeter University has developed an Ancient Animals App Down load at
www.natural-apptitude.co.uk/project/ancient-animals/
Naomi is in the process of adding the animals of Exeter Cathedral to the App. Download it and join the hunt for animal statues, carvings, paintings and other representations around the cathedral. Log the animals that have not yet been listed by using the App. Our specialists will be on hand to show you what to do and where to look!