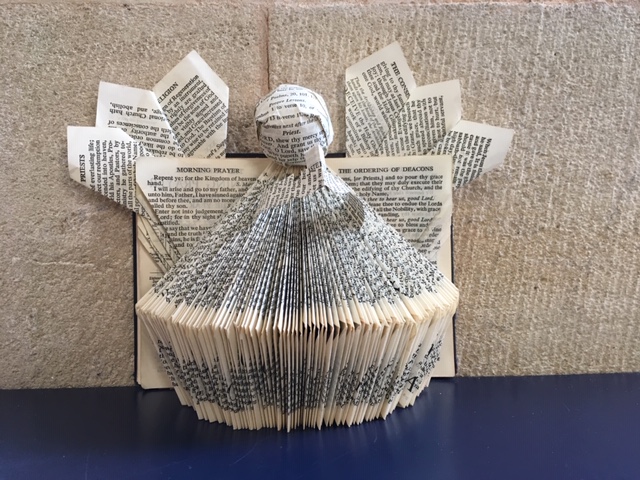 Angel Book Crafts
Enjoy a relaxing morning with us making bespoke angel decorations using old books.
We'll show you the basic folds and then you can change up your angel and create a personality to take home. This makes a lovely Christmas decoration or present for a loved one!
Tickets
£12 – tea and biscuits included. Bring your own old book or buy one from us for £1 or £2.