CORONAVIRUS UPDATE: Exeter Cathedral is currently closed to visitors due to government coronavirus restrictions. We remain open as a place for private prayer and reflection from 11am-2pm Monday-Saturday, and we are continuing public worship in the Cathedral and online. See our service schedule >
---
One of our experienced guides will lead you through the Cathedral on an enthralling public tour. Discover the characters that have influenced the Cathedral through its long history, hear about the building of this ancient masterpiece and uncover the secrets from its past. Free guided tours usually run several times a day (Monday – Saturday) and are included in your admission fee. Audio tours are available in four languages (English, French, German and Italian) for a small fee.
Explore the Cathedral with John Nettles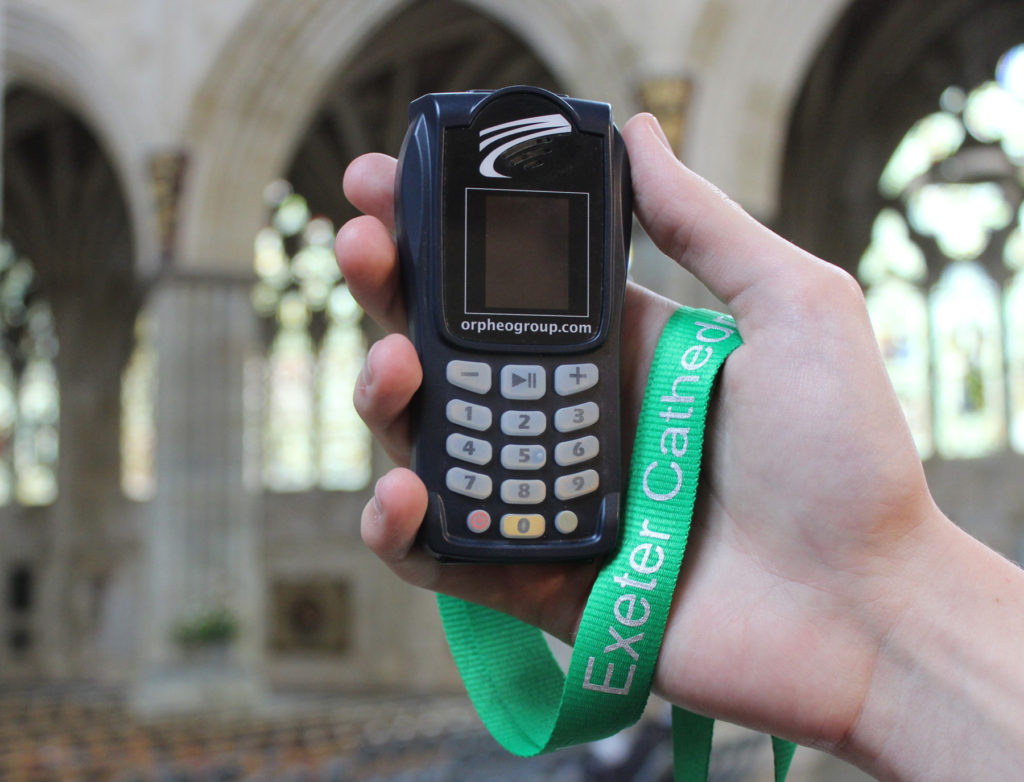 Borrow an audio guide and explore the Cathedral in your own time. Available in English, French, German and Italian. They can be obtained free of charge, subject to availability, from our Welcome Desk upon arrival. Please note, they cannot be requested as part of a group booking. For more information on group bookings click here.
Want to wander at your own pace? Why not purchase one of our Cathedral guide booklets? Costing only £1.50 they provide an excellent in-depth history of the Cathedral, whilst also being a perfect souvenir to remind you of your visit. Available in English, German and French from our Welcome Desk.