Tuesday 5th November 2019 - Wednesday 6th November 2019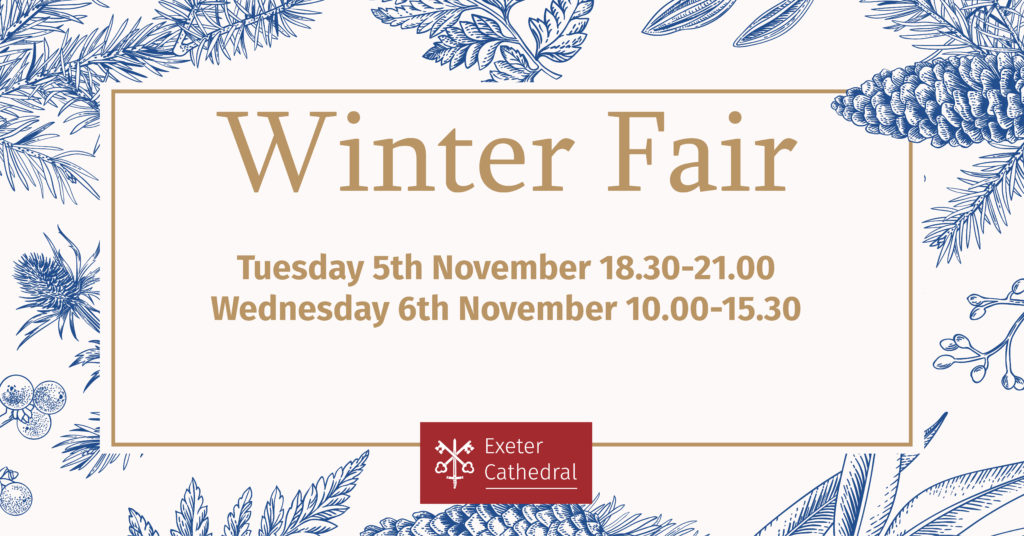 Over 60 stalls (showcasing the best of crafts and gifts) will fill the Nave of Exeter Cathedral for our annual, free admission, seasonal shopping event.
Tuesday 5th November: 18.30-21.00
Wednesday 6th November: 10.00-15.30
Ticket information
Entry is completely free. Just turn up!
Stallholder information
We have now confirmed the dates and times of this year's event and applications for a place are now open. The Winter Fair for 2019 will take place from 18:30pm to 21:00pm on Tuesday 5th November and from 10:00am to 15:30pm on Wednesday 6th November.
The application and allocation process remains the same as that of 2018. In order to limit product duplication and ensure a wide variety of choice we will be collating all applications and then allocating spaces. Applications for a stall must therefore have been received by 31st May 2019. We will notify you of our decision by email on the 20th June 2019.
We are no longer receiving applications.