Tuesday 6th November 2018 - Wednesday 7th November 2018
Over 60 stalls (showcasing the best of crafts and gifts) will fill the Nave of Exeter Cathedral for our annual, free admission, seasonal shopping event.
Tuesday 6th November: 18.30-21.00
Wednesday 7th November: 10.00-16.00
Ticket information
FREE tickets for members of the public are available online.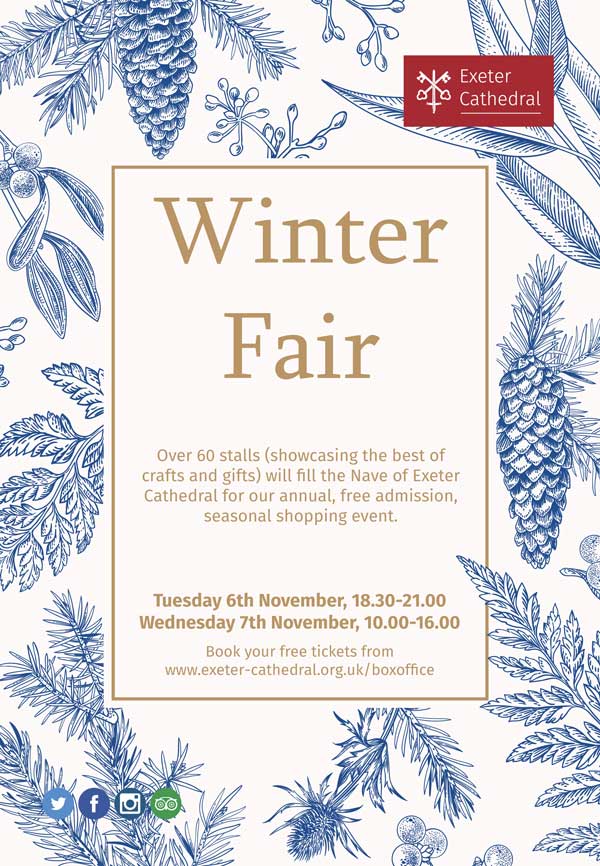 Stallholder information
Applications for stallholders have now closed.