Thursday 8th August 2019 at 19:00
Programme
Voluntaries in G major, D major and D minor
John Stanley (1712-1786)
Variations on 'Mein junges leben hat ein End
Jan Pierterzoon Sweelinck (1562-1621)
Piece d'Orgue BWV 572
Trio Sonata No 1 in E flat major BWV 525
(Allegro) – Adagio – Allegro
Johann Sebastian Bach (1685-1750)
Sonata No 2
Lebhaft – Ruhig bewegt – Fuge Mäßig, bewegt, heiter
Paul Hindemith (1895-1963)
Les Eaux de la Grâce (Les Corps Glorieux)
Joie et clarte des Corps Glorieux (Les Corps Glorieux)
Olivier Messiaen (1908-1992)
Toccata in G major
Théodore Dubois (1837-1924)
Tickets
Tickets £8 adult, £4 student and FREE for Under 18s. Booking available from 01392 285983 (Monday to Friday) and online.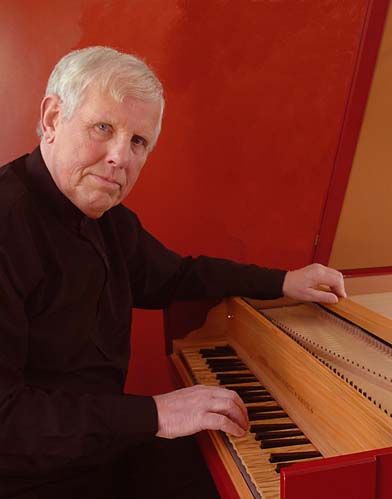 About
Richard Lester is universally acclaimed as a prominent interpreter of early music on period and modern keyboard instruments.
Numerous accolades appear in the Penguin Guide to the 1000 Finest Classical Recordings, International Record Review, Musicweb International's Recordings of the year, and Classical Net. Gramophone also ran a personal profile.
As a former Organist and Master of the Choristers at Cirencester Parish Church, and now Associate organist at Buckfast Abbey he also enjoys performing the Romantic and Modern organ repertoire, especially music by Vierne, Reger and Messiaen, with performances in many cathedrals and churches in the UK and on the continent. In 2013 his recital in St Mark's Basilica, Venice drew a capacity audience.
As a musicologist he regularly contributes articles on early Italian keyboard fingering, organ registration and ornamentation. His latest recording of the complete keyboard works of Bach recently reviewed on Classical Net stated that, 'The blend of scholarship, understanding and a lifetime's experience with playing – which is both infused with life and yet wholly respects Bach's idiom – makes this a release to be snapped up immediately.'