Wednesday 7th August 2019 - Wednesday 28th August 2019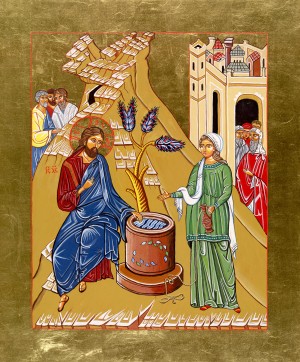 The Retreat Association Icon
The Encounter of the Woman at the Well
Exeter Cathedral is delighted to host this icon during August – from 7th to 28th – when it will be on display in the Lady Chapel. A gift to the Retreat Association, the icon depicts the story of the Woman at the Well. Jesus talks with her, accepts her for who she is, and invites her to drink of life-giving water.
The icon is a focus for our prayers and devotions, through which Jesus also offers us the water of life.
We will host a Quiet Day themed around the icon on Saturday 10th August from 10.00 – 16.00. Based in the Chapter House, and with a combination of worship, short talks, and times for prayer – and with lunch provided. At a cost of £12, please book via the Quiet Day page.