Sunday 18th November 2018 at 17:00
"The Use of Drones for Targeted Killing: ethical questions of modern warfare"
To mark the 100th anniversary of the end of the First World War, there will be a lecture series covering aspects of reconciliation, remembering the dead, and the ethics of armed conflict.
About Esther Reed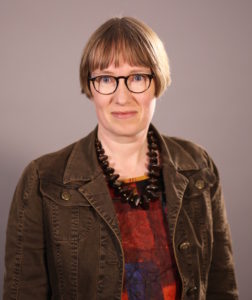 Esther D. Reed is Professor of Theological Ethics and Director of the Network for Religion in Public Life, an interdisciplinary research partnership that links students and staff at the University of Exeter with persons and institutions who share interests in how religion interacts with public life. Her most recent book The Limit of Responsibility: Engaging Dietrich Bonhoeffer in a Globalizing Era (Bloomsbury, 2018)  frames the question of responsibility as a problem of agency in relation to the systems and structures of globalization. Since January 2014, she has been involved with the Mining and Faith Reflections Initiative — an ongoing series of dialogues that began when CEOs from major companies in the mining sector approached the churches with questions about whether, or how, to partner for development in some of the local communities that host mine sites.  More recently, she has been honoured to play a role in the Naval Service Ethics Programme's (NSEP) reinvigoration of professional ethics training and eduction. Esther's local church is St Thomas Methodist. She enjoys a bit of gardening and walking.
Ticket information
Lectures take place in the Chapter House, and admission is free, but advanced booking is advised. Telephone 01392 285983 (Monday to Friday) or book online.