Sunday 9th September 2018 at 19:00
NEW LIFE & HOPE are not what you'd expect to find in a maximum security prison once described as 'the bloodiest and most violent prison in America', but leaving behind its brutal history inmates are inspiring global change in prison rehabilitation.  The Reverend Joanna Jepson comes to talk to us about her experience working at Louisiana State Penitentiary, the radical transformation taking place there and the lifers who are making it happen.
Come and listen to stories from this unexpected Holy Ground!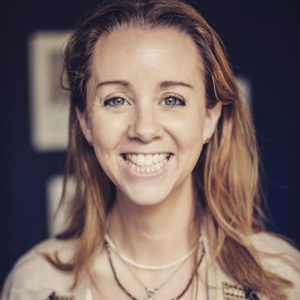 About Joanna Jepson
Joanna Jepson is an Anglican priest, author, broadcaster and coach. She trained at Cambridge and, following her ordination in 2003, served in parishes in Chester and London.
​In 2006 she set up the first chaplaincy in the British Fashion Industry based at London College of Fashion. Here she created The Empty Hanger project, which works with young people to explore identity, belonging, sustainability and faith through the medium of art and design and scriptural texts.  It has now become an inter-faith workshop for schools.
Before ordination Joanna worked with teenage victims of drug and domestic abuse and lived in a Welsh convent with 13 contemplative nuns and monks.  In 2012 Joanna set up a mentor training programme for inmates at Louisiana State Penitentiary, America's toughest maximum security prison.  She recently returned to the prison and hopes to further contribute to the coaching programme that inmates are running.
In 2015 Joanna's first book was published by Bloomsbury, A Lot Like Eve: Fashion, Faith and Fig Leaves.  Currently based in Wells, Somerset, with her husband and son, Joanna continues to serve as chaplain to the Royal Wessex Yeomanry and the Army Training Regiment, as well as broadcasting, coaching, and writing for national press including The Independent, The Times and The Telegraph.
Joanna writes & presents for BBC Radio 4 and Radio 2, and regularly speaks at schools, conferences & retreats on body image, spirituality and fashion, faith and justice.
She is a Fellow of the British-American Project, a transatlantic leadership organisation which exists to nurture the special relationship between the UK and the US.